Pet Taxi Insurance – Pet Transporting and Delivering Service Insurance
Pet taxi insurance, just as the name suggests, is a type of insurance for anyone in the business of collecting, transporting and delivering pets.
If you are already a dog walker, you probably already have dog walker insurance or should have it anyway, and pet taxis can be another excellent source of revenue for your pet sitting business.
But remember that adding another arm to your main business also means increasing your exposure to a new world of liability – something you need to be prepared for with a pet taxi insurance policy.
Need Insurance? General Liability, Commercial Auto and More? Click There ☝️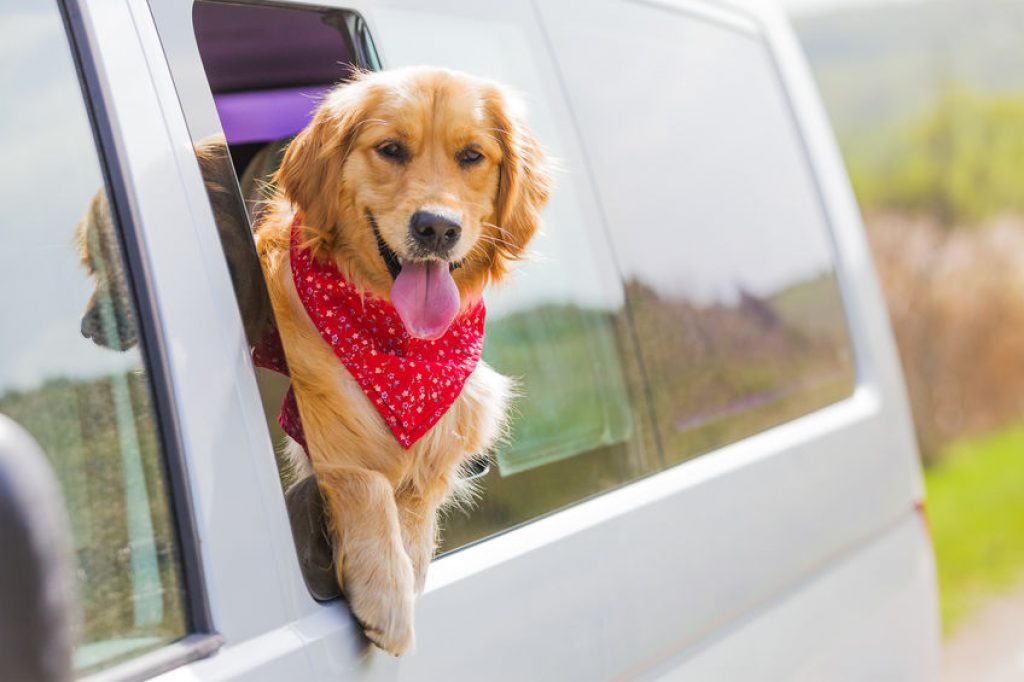 How to Start a Pet Taxi Business
Pet owners are known to be ready to splurge serious amounts of money on their furry friends, from pet grooming appointments to pet training appointments in downtown parks.
However, with the hustle and bustle of daily life, getting a pet to his/her daily grooming or veterinarian appointments can prove challenging.
And making it to these appointments if you're one of the elderly or not enjoying the best of health could make it even worse.
Pet transport services have received an uptick in appeal lately, as they bridge any gap between a client's free time and a pet's important appointments.
Just as the name would suggest, a pet taxi service is designed to collect a pet and transport it where it needs to go.
So, at the end of the day, pet owners get peace of mind knowing that their paw-friends are well cared for and safe while they are out and about.
Now that you're ready to get your slice of this highly lucrative business, there are few essential steps to take to start your pet taxi business.
Apart from registering your business in your respective state, the following guide will help you start your pet taxi business on the right track, and avoid any financial problems that arise from non-compliance and legal issues.
Step 1: Plan Your Pet Taxi Business
A clear plan is essential to the success of any business – big or small.
By charting out a business plan, you will know what you need to make your business profitable.
A few of the main things to consider when creating a business plan are to include startup and ongoing costs, the charges for your services, and a suitable name for your pet taxi business.
Cost of Opening a Pet Taxi Business
Startup costs for a pet taxi business can vary, depending on the supplies you need to buy.
For example, you could buy a premium sedan for your pet taxi business rather than a used minivan, which is of course going to bump up your start-up costs.
But to give you a rough idea, the costs of starting a pet taxi business should be between $15,000 to $40,000 depending on the supplies and equipment you already have, and what you need to buy. Your initial investment in your pet taxi business could include the following:
Vehicle – as mentioned earlier, you could buy a fully equipped and fancy vehicle right off the bat if you have the budget to do so.
Still, it is best to start with something practical yet safe until you start to earn good profits from your pet transport business.
You will need a large enough vehicle to fit pet supplies such as crates, pet supplies, and the pets themselves, of course. And don't forget your own comfort.
Location – having a brick-and-mortar location for your pet taxi business is entirely optional but generally increases your business credibility and enhances your reputation.
However, in this internet-driven era we live in, you could always run your business through a website to avoid paying rent for retail space.
Look rather to receive customer reviews through popular social media websites and rather spend on paid campaigns and professional web design.
License – even though the requirements for a mandatory license can vary across states, it is best to get some sort of certification to build trust with your clients.
However, you may be required to acquire a license under the Animal Welfare Act, which you can do through the United States Department of Agriculture website.
Insurance and bond – getting pet taxi insurance is as important for you as having pet insurance for dogs or cats is for pet owners.
Often, pet owners won't entrust their beloved furry friends to your care if you can't show them that you're serious about the care you are providing, and having pet taxi insurance is a great way of doing this.
There is a degree of risk in the pet taxi business, because you are not just transporting pets around, but are also responsible for them while in your care.
So, you serve as a driver and a pet sitter.
Business software – when it is time to get paid, you want to ensure that you offer your clients modern and secure payment options through leading business payment software.
Adding to this, you will also need the latest appointment booking software to store client data, so that you are not losing out on business opportunities, or worse, missing appointments to collect their pets.
Pet essentials – the cost of pet essentials such as the cost of crates, leashes, treats can add up quickly so it is important to dedicate a sufficient part of your budget to have these on hand.
Two of the biggest costs for your pet taxi business are going to be fuel and insurance.
If you plan to have an office for your pet transport business, you will also have to put aside cash for rent, utilities, phone, and the internet.
And as your business grows, and if you decide to hire extra help, you will also have to think about payroll expenses, and most importantly, workers' compensation insurance.
How Much Profit Can You Make with a Pet Taxi Business?
Even after paying the cost of fuel, rental space, and pet taxi insurance, you should still be able to make a great ROI from your pet taxi business, as long as you do things right.
Pet taxi businesses typically charge by the hour with additional fees for urgent requests and special services.
But if you would like to reach the maximum potential, then the good news is that you can offer several additional services to double up on your revenue.
You can expand your pet taxi business's income in several ways by selling your own pet merchandise such as leashes, collars, etc. under your business brand.
When determining how much to charge your customers, there are several things to take into account.
This includes the mileage of each trip, time per trip, number of pets, ongoing costs, and any other services you plan on offering such as trips to the dog park, dog walks, medical administration, etc.
Most pet taxi businesses charge a fixed rate for the first hour, and apply an additional charge periodically, per half hour or so.
Further, they can even charge additional fees for last-minute bookings, holidays, and even cancellations.
Regarding profit, it all depends on the number of pets you can accommodate in your vehicle at one time.
For example, if you have a minivan as your workhorse, and you transport four dogs every hour, you can possibly make around $25 per pet per hour, which works out to $3000-$4000 per week in earnings if you work just five days a week. After all expenses, this can net you a healthy profit.
But one of the best things about going into business for yourself is the ability to increase or decrease the number of hours as you see fit, so you can possibly make much more than $4000 per month just by shuttling dogs and cats around.
And you can double your pet transport business profits by adding more services to your portfolio such as overnight pet sitting, and picking up pet essentials, and delivering them to your client's doorstep.
Registering and Paying Taxes
Regardless of the state, you reside in, you will have to register and pay both state and federal taxes for your pet taxi business.
The first thing to do is apply for an EIN (Employer Identification Number) which is basically a social security number for your business.
After you have received your EIN number, you can choose one of many business structures to pay the applicable taxes.
You may even have to pay state sales tax and/or franchise tax depending on the state where you are doing business.
Opening a Pet Taxi Business Bank Account
Any financial transactions related to your pet taxi insurance business should be kept separate from your personal bank account.
Doing this not only makes accounting and tax filing easier but is also important for personal asset protection.
For example, you can receive client payments and pay for expenses such as your general liability insurance policy from your business bank account.
To further put your business expenses in one place, you can apply for a business credit card.
Getting a business credit card will also help you build your company's credit history, which can prove handy if you want to secure a loan to expand your business down the road.
You should also hire a professional accountant to record the various business expenses and sources of income and file your annual taxes at the appropriate time.
Getting Pet Taxi Business Insurance
When planning your pet taxi business, one essential step is to take out a pet taxi insurance policy, and here's why!
Before getting into what is pet taxi insurance, what it covers, and its benefits, it is important to understand the difference between pet taxi insurance and NAPPS liability insurance. 
Difference Between Pet Taxi Insurance and NAPPS Liability Insurance
NAPPS, the acronym for the National Association of Professional Pet Sitters liability policy provides care, custody, or control coverage for any pets in your care, whether you are at your client's home, in transit, or your home.
The first thing worth noting is that the NAPPS liability insurance policy is only available to members of the association.
Even though joining the NAPPS and becoming a certified pet sitter as a member is an option that could get you better prospects, it is not a requirement.
According to the Bureau of Labor Statistics, there is a big difference between a license and certification.
The former gives legal authority to work in an occupation, and is awarded by a government licensing agency.
Certification is not legally required to work in an occupation, and is awarded by a non-governmental body or a professional organization such as the NAPPS.
As indicated earlier in this article, you should check your state's licensing requirements if you do indeed need a license to do business as a pet taxi.
When it comes to insurance, you first have to pay to join the NAPPS as a member, and then pay more to buy the liability insurance coverage offered by the organization.
There are limits with the NAPPS policy that you can't change with regards to coverage, whereas, with a private pet taxi insurance policy, you decide what cover you need and will pay for.
For example, a NAPPS insurance policy will cover vet bills to a certain level if for example the dog in your care jumps out of the car window and injures its head.
It will not cover any damage the dog does to your pet taxi, such as chewing up your seat belt straps or upholstery.
NOTE:
From this page, if you follow any link provided to other websites by following hyperlinks to such external sites please note that we are not endorsing the website or its contents.
The link is provided purely for your information.
These links do not imply a recommendation for any of the content found on these sites.
Benefits of Pet Taxi Insurance
As a pet transport provider, your mission is to safely and efficiently deliver your precious cargo to its destination. There are many benefits of getting pet taxi insurance, most notably:
Public Liability – pet taxi liability insurance basically covers you for anything pets in your care do.
So, say you are transporting three dogs, and while at the park, one of them bites someone or even runs out on the road and causes a traffic accident, you will be covered for the costs of damage as well as any associated legal costs.
Pet taxi public liability insurance is often referred to as third-party liability insurance and can payout if these incidents occur.
If you do not have pet taxi liability insurance, and a dog in your care damages property or harms a third party, you may be sued for thousands of dollars in damages and costly legal fees.
Vet Costs – Even though most dog owners do have some type of insurance coverage for their pets, you may have to foot the bill for any vet costs to attend to your client's pet that was in your care.
If you are transporting a dog that is injured when your vehicle is involved in an accident, you will have to pay for the vet bills out of your own pocket, unless you have pet taxi insurance coverage.
And if you are not aware of how steep vet costs can be these days, the cost of surgery for dog hip dysplasia caused by injury can be anywhere between a staggering $3500 to $7500 per hip.
Theft from Taxi – one of the overhead costs to start your pet taxi service is the equipment and accessories you will need, such as crates.
Since you are running a business out of your vehicle like a regular taxi, you will not be covered for theft of these tools under your regular car insurance.
You will need to get a pet taxi insurance policy that will offer the right amount of coverage in the event of theft of equipment and your vehicle in some cases.
Property damage – say for example you are running a couple of dogs to their vet appointments, and one of them chews up the rattan furniture at the clinic.
Since you as the one in charge of the pet, you are the one who will have to bear the cost of restoration or replacement.
Key Cover – pet sitters, in particular, have more than just the dogs to look after, but often are entrusted with the client's home keys.
And losing those keys can prove expensive because first, you have to cover the cost of a new key, and second the cost of replacing the locks in case they are damaged.
Add to this, the cost involved in setting up or resetting intruder alarms, and paying for temporary security protection while the above is taken care of.
Employer Liability – if you have or are planning on expanding your pet taxi business with employees, you will need employer liability insurance.
Employer liability insurance protects your pet taxi business in the event an employee injures themselves while on the job, and holds you responsible.
One of the ways to avoid personal or employee injury is with the right level of first aid training for pets and personnel.
Knowing what to do in the event of a pet medical emergency can help you save a considerable amount of cash on vet bills, and prevent you from making a claim on your pet taxi insurance policy.
Unemployment Benefits – given that you are running your own business, you have to be prepared for the risk of low business.
When business drops low, you may not be able to cover basic personal costs, and those related to your business, which is when unemployment benefits could prove helpful.
Different Types of Pet Taxi Insurance Coverages
Pet taxi insurance companies provide different levels of coverage to choose from.
You can even increase your coverage limits if needed to safeguard your pet taxi insurance business's from high costs of liability.
Commercial Auto Pet Taxi Insurance
Without a vehicle, you basically cannot run your pet taxi business. 🚐🐶
Commercial auto pet taxi insurance protects you against bodily injury or property damage to a third party caused by your pet taxi.
For example, when picking up a client's dog at their home, you back out and run into the garage or mailbox with your vehicle, commercial auto pet taxi insurance will cover the costs of damage.
Personal Liability Pet Taxi Insurance  
If you are in a client's home picking up their pet, and you get injured by slipping on a wet floor, personal liability pet insurance should take care of your medical costs.
Similarly, if the client's pet bites you, and you need a couple of stitches, your pet taxi insurance policy will compensate for your medical expenses.
But it is worth noting that most pet taxi insurance policies will not cover you if you are negligent in your duties, due to which you experienced an injury.
Employee Injury Pet Taxi Insurance Coverage
While driving around a pet is a pleasant experience for the most part, some animals can be overactive or elderly, hence may put your employees at risk for several different types of injuries.
Employee injury coverage can protect your business from the costs resulting from inured employee's medical expenses.
What is the Cost of Pet Taxi Insurance Coverage?
The cost of pet taxi insurance varies across providers, but for the most part depends on the vehicle you are using and the size of your business.
To give you an idea, basic pet taxi general taxi insurance will cost you a premium of approximately $40 per month, which can be lower if you pay your premium annually.
This level of protection will cover your pet taxi business against injuries to pets and their owners, and some insurance companies may also cover copyright, slander, and other advertising claims.
You can lower your costs of pet taxi insurance premiums by combining all your insurance policies under one insurance provider.
Another factor that plays a pivotal role in determining the cost of your pet tax insurance policy premiums is the type of vehicle.
If you are running a premium pet shuttling service with a luxury vehicle, you can expect to pay more compared to a basic minivan.
The difference between Pet Taxi vs Pet Transport businesses
Pet taxi businesses provide transportation services for pets, while pet transport businesses specialize in the safe and reliable transport of pets.
Pet taxi businesses may offer a variety of services, such as door-to-door service, pick-up and drop-off service, or 24-hour service.
Pet transport businesses typically offer door-to-door service and may also offer 24-hour service.
The main difference between pet taxi and pet transport businesses is the focus of their services.
Pet taxi businesses typically provide a variety of transportation services for pets, while pet transport businesses specialize in the safe and reliable transport of pets.
Both types of businesses may offer door-to-door service, pick-up and drop-off service, or 24-hour service.
Final Thoughts
Starting or running a pet taxi business is a brilliant idea, but you need to take the necessary steps to keep risks at a minimum.
With a pet taxi insurance policy, you can sleep well knowing that your pet taxi business is protected against any claims stemming from damage or injury caused by your business or employees.
You can buy pet taxi insurance online or dealing directly with a broker, agent or insurance company, but you should always compare quotes regardless of what route you take.
And remember that cheaper is not always better, because even though you may get a lower price quote, the coverage limit will also be lower with a higher deductible.
All in all, if you are taking responsibility for someone's pets, you need to make sure you are covered against any risks of damage or injury caused to you and third parties.
Related article: water taxi insurance, Errand service insurance.