Dog walker insurance | Pet sitters Insurance
Dog walker insurance, as you may have guessed, is insurance coverage for dog walkers and pet sitters.
If you work full or part-time and earn some income as a dog walker or pet sitter, then you are legally regarded as a professional dog walker or pet sitter, and to save yourself from a lot of the problems that may occur during the course of your job, you should seriously consider the many benefits of professional dog walker insurance.
In this article, we'll give you a comprehensive overview of dog walker insurance – why you need it, the many different sorts of coverages, and help you decide which one is right for your dog walking or pet sitting business.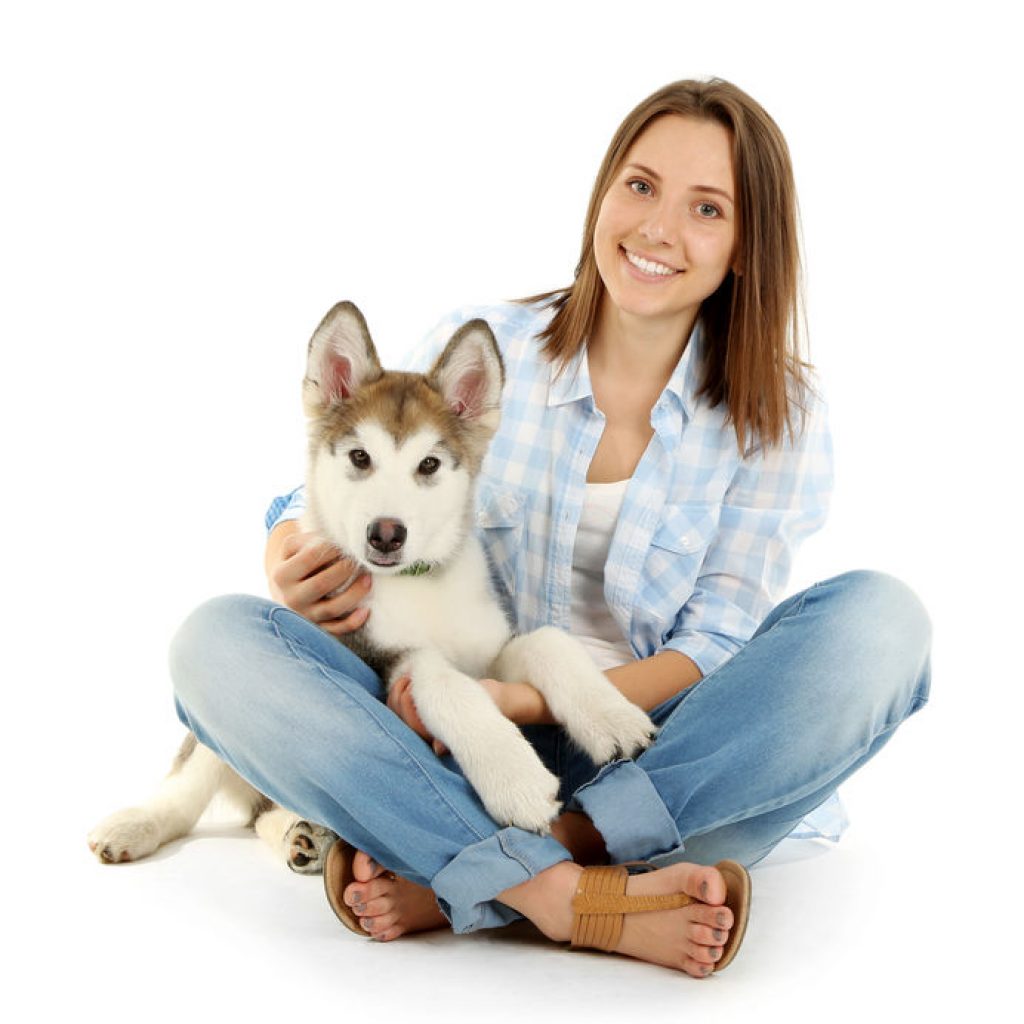 Why do You Need Dog Walkers Insurance?
In short – because you need peace of mind! Just like any professional businessman or woman, as a professional dog walker, you are responsible for your clients' dogs while they are under your care.
But that's not all — dog walker insurance doesn't just protect you against the financial troubles that may arise from caring for other people's dogs, but also against personal injury that you may experience in the course of your work. And remember, accidents can happen!
Dogs are lovable but are also unpredictable, which means accidents are bound to happen from time to time.
These can be minor cuts and bruises, but can end up causing legal and financial damage, which is the main reason you need dog walker insurance.
Here are a few examples of typical accidents that may prove costly to you if you don't have dog walker insurance cover.
If you are walking a client's dog, and it leaps and bites a passerby in the arm or leg.
You are out with your client's dog, and it gets into a heated fight with another dog, causing injury to both.
The dog in your care escapes the leash while out, and gets hit by a car.
A dog you are sitting eats something poisonous, and gets sick, resulting in expensive trips to the vet.
You forget to lock your client's property when taking their dog out for a walk, and the home gets robbed.
Build Trust and Credibility
Dogs are like family, and you are more likely to get the job as a dog walker if you can prove that you can cover the costs of injury both to the dog, and yourself.
Even if you have a wealth of experience in dog walking, prospective clients feel they can rest assured that they will not be financially damaged in the event of injury to their pet or theft on their property as a result of your neglect.
Cover Vet Costs
Suppose for example you are walking a client's dog, and you accidentally jerk the leash too hard, causing injury to the dog's neck.
The injury caused to the dog, as a result, could turn out to be so severe that it had to be euthanized, which is a procedure that can cost a whopping $5000.
Even if you are a full-time dog walker, do you have such a large sum of money to pay for the vet bill?
And if your client does not herself have insurance for dogs, then you will be in a much bigger financial bind in the event the dog gets injured or causes harm to others.
Grow your business with confidence
After you've worked hard and earned yourself a stellar reputation as a dog walker in your current city or town, you may want to want to expand your business employing some more qualified dog walkers.
With your solid dog walker experience, coupled with proper dog walker insurance, you will expand your business easily, because potential clients are more likely to trust you with their pet than an inexperienced, uncovered amateur.
Clients interested in hiring you as their dog walker can also check up on the number of claims you've made on your dog walker insurance policy, which will allow them to make an informed and confident decision.
Theft of equipment
As a professional dog walker, you may have several clients, each with their own different dog breed.
Therefore, you will probably be investing in a wider range of dog accessories for your business. Stored in your vehicle or even in your backpack, they could be stolen or you could mislay them if you are distracted on a walk by sudden behavior of you or some other dog.
Leashes, collars, treats may not cost that much individually, but together can be quite expensive to replace.
Depending on the dog walker insurance coverage you opt for, your policy should cover costs in case these items are stolen from your backpack, vehicle, or even from your client's home.
To keep costs low, maybe thinking of skipping dog walker theft insurance, because your car insurance does cover you in case of theft from the vehicle.
But vehicle insurance can be a tricky area, and even though it does cover you against vehicle theft, most vehicle insurance policies do not protect you against theft of personal belongings when your vehicle is stolen, or things that are stolen from the car when it's unattended.
Loss of Keys Cover
Your clients are busy people — well, that is probably one of the big reasons they hired you to look after their dog while they are away doing other things.
They may have trusted you with their house keys, so that you can do your job efficiently, but what if you misplace them.
Did you know that the average locksmith charges between $100 and $300 just to make the trip to the home?
Add to this, the cost of rekeying and new lock installation, and you could be looking at charges upwards of $100 per hour for half-a-day's work.
And in case the intruder alarm goes off at the property, then it will need professional attention to reset, which is not a free service.
Dog walker loss of keys insurance covers you for these aforementioned costs, so you don't have to pay for them out of pocket.
Unemployment Insurance
As a pet sitter, you are probably not eligible for government unemployment benefits.
This can have a heavy impact on your daily income especially if you are out of work for a long period of time. And in times like the recent COVID-19 pandemic, frequent lockdowns and movement restrictions have played havoc with normal routines.
Depending on the type of dog walker insurance cover you choose, you may be eligible for temporary compensation if you are out of work.
You may however need to pay any deductible you agreed to up front, but you will be stress-free knowing that your bills are covered until your pet sitter business is back on track.
Worker's Compensation
Worker's compensation is a type of insurance that provides wage replacement and medical benefits to employees.
But as a dog walker, one who is not employed at a company, you will not be able to reap the benefits of worker's compensation.
If you choose a premium dog walker insurance cover, then your medical bills will be covered as described in your policy as a result of an injury at the job, letting you focus on your treatment and getting better as opposed to financial dilemmas.
Different Types of Dog Walker Insurance
Dog Walker General Liability Insurance
This is perhaps the most common form of coverage for dog walkers and it covers things such as personal injury, bodily injury, and property damage caused by your pet sitting business operations.
General liability insurance is a comprehensive type of dog walker insurance but does not protect you from all liability.
It does however protect you against third-party claims caused by your negligence.
Worker's Compensation Insurance
Even though you may have to pay a bit more for this additional cover, you will need it for two reasons — most states ask for it if you are a dog walker or pet sitter, and second because it covers your medical costs stemming from injury on the job.
Further, dog walker worker's compensation insurance also pays part of your wages while you are recovering, and some policies also help pay for attorney fees, settlements, and court costs.
Errors and Omissions Insurance
Sometimes dubbed as professional liability insurance, errors and omissions insurance covers legal fees as a result of negligence in performance of your job.
Lawsuits can take a toll on your daily dog walking operations, especially if you are just starting out with limited resources.
With errors and omissions insurance, you extend your dog walking insurance coverage to professional mistakes, failure to deliver promised dog care services, accusations of negligence and other similar errors.
How Much Does Dog Walker Insurance Cost?  
The cost of dog walker insurance varies greatly according to the level of cover you choose, the amount of deductible you have allowed for, the rates of the insurance provides, your age, the state you live in, etc. When calculating the cost of premium, insurance companies also take into account the amount of coverage you want to sign up for.
Dog walker general liability insurance typically starts at $40 per month or $480 per year, which covers you for accidental injuries to your client's and their pets.
Adding to this, general liability insurance also covers you for infringement, copyright, slander, and other advertising injuries.
Licensed dog walker insurance companies often recommend buying a business insurance policy as opposed to a standalone insurance policy, as it is a combination of general liability insurance and commercial property insurance. 
When selecting the best dog walker insurance policy for your business, you should also consider the amount of the deductible, which is the amount you will have to pay upfront when you initiate a claim.
If you add worker's compensation insurance to your dog walkers insurance policy, the cost of your policy will a bit more, but since you are working with dogs, it is good to have in case you are hospitalized and/or out of work due to work-related injuries.
Dog Walking liability Insurance By The Month or For a Day
Normal insurance policies cover you for 12 months.
If you are not a full-time dog walker, but want to get into this business temporarily, you still should not take risks.
The good news is that there are several companies that provide short-term dog walking liability insurance coverages, which is ideal for people who are just walking dogs for a day or even a month.
What Does Dog Walking Liability Insurance for shorter terms cover?
Dog walking insurance for one day or even a month may not offer the same broad coverage as long-term annual insurance policies but does cover you for the basics.
Dog walking public liability is perhaps the most important type of coverage you should get as a temporary or regular dog walker.
This type of insurance coverage protects you against claims of injury to third parties.
So, if a dog under your watch breaks off the leash, and bites a stranger or even another dog at the park, your dog walking liability insurance policy will cover you for any costs of third-party injury claims.
It may be tempting to skip this type of coverage to save a few dollars, but the costs of claims and damages to others can be very high.
For example, dog bite injuries could cost thousands in medical bills depending on the severity of the case, and that's definitely not an amount to pay out of pocket easily.
And since you are maybe a student or just someone walking dogs to make an extra bit of cash, paying medical bills related to injuries to others could put you in a big financial bind.
Dog walking liability insurance daily or monthly cover also applies if the dog you are walking causes damages to third party property.
Say, for example, the dog you are walking gets out of control, and chews up the furniture at the vet's office.
In this case, your daily or monthly dog walker liability insurance will pay for any costs related to restoration or repair.
Personal Accident and Illness Dog Walker Liability Insurance 
Dog walking liability daily or monthly cover not only protects you against injury and damage claims to third parties, but some insurance companies also extend coverage for personal accidents and illnesses.
As a dog walker, the most important thing to understand is that the dog in your care belongs to someone else, and there is a good chance it could act up because it's in a stranger's (in other words, your) care.
Again, the cost of medical bills caused by dog-related injury to you can cost you an 'arm and leg', that is if you do not have dog walker liability coverage.
As a temporary dog walker, you should not only aim to protect yourself from claims of damages and injuries to third parties but also ensure that your medical bills are paid for in the event of injury or damage to you.
Apart from personal injury while on the job, some insurance companies may also provide compensation for loss of pay caused by illness caused by the job.
This type of added insurance may add a few dollars more to your daily or monthly dog walker liability premiums, but covers loss of income, permanent disability, or even death.
Cost of Short Term – Monthly \ Daily Dog Walking Liability Insurance
Another great benefit of buying this kind of dog walking liability insurance cover is that there are no long-term contracts, and you can pay and opt for this type of insurance only when you need it.
However, dog walking liability daily or monthly premiums may be a bit higher per day compared to annual premiums.
But to emphasize, it is definitely worth the price, especially if you are walking more than one dog.
In terms of costs, you can get a quote for daily or monthly dog walking insurance liability cover online or through a brick and mortar insurance agency, and expect to pay anywhere between $5 and $10 per day for daily coverage and around $30 to $50 a month if you choose monthly dog walker monthly insurance cover.
Dog walking liability insurance by the hour
As we mention a daily insurance costs around $10 per day and in the simple calculation if the working day is 9 hours so the cost per one hour is a little bit more than $1.
| | |
| --- | --- |
| Insurance period | Cost of dog walker insurance |
| | $30 to $50 |
| | ~ $10 |
| | ~ $1 |
Information by state – Insurance for dog walkers: