Errand service insurance – cost and policies coverage
The introduction of apps on mobile devices, such as the ones many people use for transport and accommodation and many others, provide great services to customers and are a gateway for startup businesses to get a solid footprint in the market.
One of the latest is a bunch of new errand services apps, and if you are looking to start your own full-time or casual errand services business, they will provide you with the flow of business.
You must remember that like any business, you have the responsibility of protecting your customers' safety and property at all times, so one of the first things you should do is to make sure you have errand service insurance.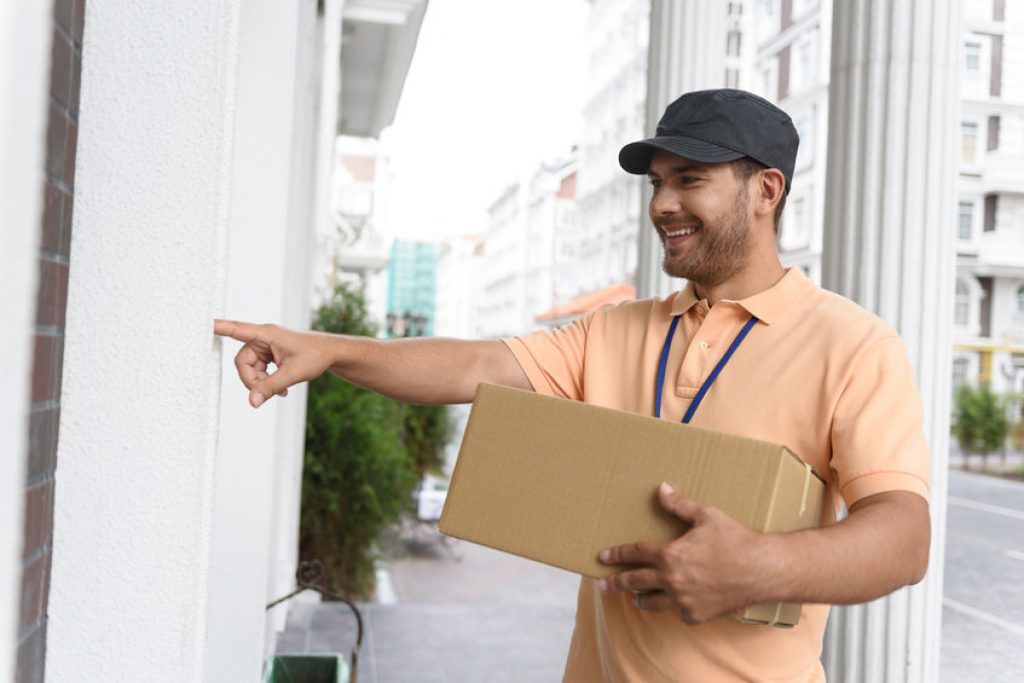 What is an errand service?
Maybe you have seen an older movie of the lifestyle of people living in up-market luxury apartments in New York, where there is a friendly man at the front door – the concierge – who can almost read the mind of the apartment owners, and is always ready to do small tasks for them.
Sometimes it is just reporting as they enter that a letter was dropped off in their mailbox.
At other times can be more personal and complex, like getting a beautiful bunch of flowers ready for the apartment owner to pick up on his way out to a date. 
Sometimes, the person may need parcels picked up or delivered, and the friendly concierge knows the right person who can do it safely and quickly.
Sometimes the apartment owner has an expensive overcoat that needs to be cleaned and again, his concierge knows just who is the right dry-cleaner who will do the job properly and in good time.
Imagine this:
There's a big party being planned for one apartment, and at the last minute, just before the guests arrive, the owner finds out he has no ice.
The person the apartment owner calls is the "man downstairs", who has the right service providers on file so that the delivery can be on-site within minutes to fix the problem.
If all of these images imply that you have to be rich and famous to benefit from such stellar personal service, but thanks to the new errand service apps, these benefits are now available to anyone who has a mobile device and who has signed on for the service.
How do you become part of the errand service?
Like all service apps, there are three parties.
The app service provider itself is a middle-man, joining customers who need some service with suppliers who can meet that need.
Think of how a transport app works. People need to get from point A to Point B. A driver has a car and some free time.
The app service provider gets a call from the person, uses its advanced technology to locate the driver service provider who can do the job fastest (and sometimes cheapest), and then connects the two of them.
The app service provider makes its money by taking a cut out of the fees charged for the service, and the driver gets paid for his service.
Errand service apps work in exactly this way.
There are already dozens of them out there, and we don't want to grade or rate them in any way because they are all competitive and looking to do an excellent job.
The errand service app company has signed on thousands (or millions) of customers who have installed their app on their mobile devices.
As well, hundreds of service providers have registered their availability to provide specific errand services. 
Think of it this way. A customer wants a gorgeous bunch of roses to give to his wife on their anniversary, but he is locked into office meetings all day.
So he starts the app on his device, and enters some information about what he needs.
He gives the times that he wants for the delivery.
The app company can glean from its database all the geographical information it needs about the drop-off.
Now, it searches its own database looking for registered errand service providers in the vicinity who have the right mix of facilities (for example maybe needing a light delivery van for moving pets) and who are available at the right time.
It can probably even get some ideas about where the roses can be purchased and suggest this to the errand service provider.
Finally, the errand service provider buys the roses, delivers them to the customers, and VOILA!. Happy customer, happy wife and money in the banks of both the app service provider and of the errand service provider.
How does an errand service differ from a parcel delivery service?
Although a lot of the work will involve pickup and drop off, an errand service can be doing a lot more than just that.
In the scenario we painted above, the errand service person was the one who chose the right flower shop, and selected the best bunch of roses at the right price.
Often people don't have time to shop around on the internet or call around on the phone to get exactly what they want.
Also, too often what you see on the screen in your browser isn't what comes to your home.
By having a personal touch, a professional errand service provider gets to provide the finesse in selecting the right thing, and getting it delivered to the right place at the right time.
Just some of the other things that errand service providers can do that aren't simple parcel delivery or pick-up are:
Event planning

for small parties and dinners

Getting tickets for the hottest shows in town

Chore and errand service for seniors

Visiting elderly people in retirement homes or hospitals

Personal shopping for busy people

Transporting children to and from school or out-of-school activities

House sitting
The common thing in all of these is they require a level of trust between the customer and you.
By being a registered errand service provider to an established national app, you will be taking one step toward establishing that trust.
BUT, you need to take one more step to get the ultimate trust from your customers, and that is to be able to show them that you are a serious and responsible business person, and that means that you can prove that you have fully insured yourself and your business.
How do I start an errand business?
The steps that you must take for starting up a business may be different in each state or county, but most have the following in common:
Find a unique name for your errand service, and register it with the state and local authorities

Get yourself a simple but effective website, and highlight your specific errand service business ideas

Get all the insurances we list below secured before you begin to take on jobs, otherwise you are exposing yourself to unnecessary risks

Sign on to the most active and prominent errand service app in your region. Some of them specialize in different kinds of services, so make sure  you are choosing the one that matches what you are going to provide

Don't expect a positive income from day one, but experience has shown that the harder you work, the faster the money will roll in!
Why does even a small startup business need insurance?
When you are starting an errand service company, realize that all businesses need insurance as protection from unexpected events.
As long as everything is going according to your carefully laid plans, then nothing can happen to prevent you from running a successful business.
But – there's always some "but". Accidents can happen that may harm your customers, damage their property, or spoil their lives.
Like any that is providing some kind of service to the public, your errand service provider business is at risk of being sued.
There are several specific risks relevant for your, such as :
Accidental injury to a member of the public (including a customer, a member of his or her family, friends or visitors) at locations where you are doing some errand-related activity 

Accidental damage to some property where you are doing some errand-related activity 

Improper or inadequate provision of your services
For any such possibility, you need to take out public liability insurance and professional liability insurance. 
What public liability insurance does an errand service business need?
Public liability insurance helps protect you and your business from claims in case there's some accidental bodily injury or property damage to someone, and they sue you for compensation.
There are two types of legal damages people may sue you for that are typically covered by a public liability policy:
Compensatory damages: financial losses they claim to have suffered as a result of your business activity. They may also be able to claim for future losses that they might suffer resulting from an injury.

General damages: indirect losses the injured party suffers, such as "pain and suffering" or "mental anguish." 
The policy also pays for legal costs associated with your defense of a lawsuit related to the claim.
We have written lots more about the needs for public liability insurance, and the possible cost.
Why does an errand service business need public liability insurance?
If a customer claims that you were in some way negligent in the performance of your job and they suffered some monetary damage, you need E&O insurance, sometimes called professional liability insurance.
An example could be when you are given an errand to transport some important company documents from a lawyer's office to a bank, so that a loan can be finalized.
Suppose your car breaks down on the journey, and the documents don't make it to the banks on time.
The customer could claim all of the legal expenses for drawing up a new set of documents, and the penalty interest paid in the intervening period while the new loan is being finalized, plus damages for loss of reputation and other such ancillary losses.
In the same way as for general liability insurance, if a court decides against you, you will have to find the money out of your own pocket. 
Sometimes a very friendly client can turn into an irate person in front of a judge and testify against you in court if there is any dispute about any aspect of the project.
These are highly subjective complaints, and if you let it get before a judge, relying on your own opinion that you did nothing wrong, then you could be in for some very expensive surprises.
Insurance is the way you protect yourself and your bank account.
What is the need for errand service car insurance?
If running a vehicle of any kind is going to be part of your errand service jobs, then you must realize from the very start that your existing private insurance will not cover you if anything happens to you or your vehicle while you are actively engaged in a work activity.
In fact, all protection is lost, and if by chance you have an accident and someone else is injured, you could be up for the total amount of hospital treatment, rehabilitation damages and everything else that the court awards the other party – you could potentially be facing hundreds of thousands of dollars in claims which would mean total ruin and loss of your home.
The only way to ensure that your vehicle is insured for both its own value, and the valuable contents, is by a proper commercial vehicle insurance package.
Beware – most car insurance companies do not cover the theft and damage to private vehicles used for business purposes, so you definitely need to add on commercial coverage, or take out separate insurance.
FAQ
What is an errand service?
Errand services have been around for a long time, but mostly were used by super-rich people who wanted to spend their available time making even more money.
Now the explosion of phone-based apps providing all kinds of different services to the man-in-the-street has brought errands into the public domain.
It can provide a wide range of personal services like planning and booking family holidays, making theater and restaurant reservations or getting you seats at the next Mets ballgame.
How does an errand service work?
The app joins customers who need some service with errand service providers who can meet that need.
A simple example will illustrate.
A family needs to get their sick dog to any veterinary surgeon because it's urgent.
You have a car and the right cages, and you know all the local vets.
They dial up the app on their phones, and put in the details of what they need.
The app company uses its advanced technology to locate the service provider who can do the job, and your name comes at the top of the list.
It connects you to the job, and you race off to pick up the sick dog and rush him to the closest open vet office.
Great job! The customer pays the app service provider, and they take off a small cut and pay you the rest.
How much should I charge for running errands?
Most errand apps have a range of prices for their services, and you don't get to set prices for individual jobs.
It's more like a bidding system.
The app company will offer you the job at their price, and you can accept or decline.
Usually, they will have more than one errand service provider that could do the job, so it's competitive bidding.
If no-one takes on the job, they will typically raise the offer – they want the customer to be satisfied.