Business Owners Policy (BOP) – The Complete Guide
Business owners policy is the proper place for all business owners and managers to start when it comes to negotiating the right form of insurance for your business.
With a Business Owners Policy (BOP) you get in one policy the most fundamental and important protection that every business needs.
Whether you own a handyman workshop, a retail store, a photography studio, or any other type of small business, a business owners policy can be tailored to your needs.
A BOP makes sense if your business has fewer than 50 employees and has less than $5 million in annual sales.
It is easier and cheaper than buying each one of your insurance covers separately.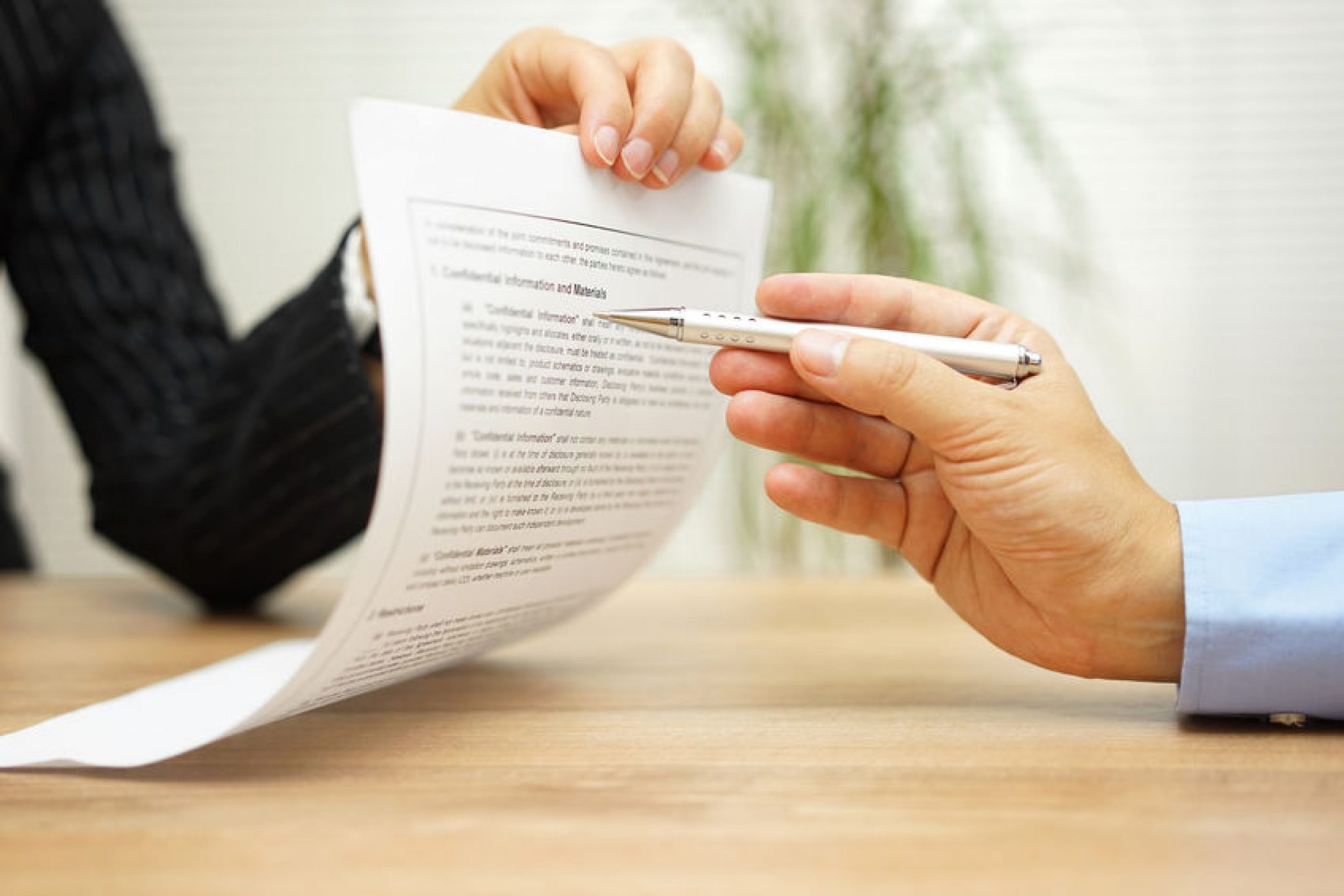 Learn about Business Owners Policy (BOP)
A business owner's policy (BOP) combines protection for all of your business' main property and liability risks in one bundled insurance package.
It works out to be significantly cheaper than if you were buying the individual coverages separately.
There are basic risks that are common to all types of business, that are covered by off-the-shelf BOPs.
We deal with the general cover here, and have more detailed descriptions elsewhere on our website – just follow the links. 
BOPs don't cover every type of risk, nor do they make sense for every industry.
Talk to professional insurance advisers.
Depending on your type of business activity, insurance companies and brokers can add on specific policies that may be suitable or even necessary for your kind of operations.
This could include:
Worker's compensation insurance

Product liability insurance
Types of businesses that should have a Business Owners Policy
In the first place, if you have an office, workshop or retail place of business that is open to your customers and to the public, you should have business owners insurance.
These typically fall into a few broad categories, like:
Business administration offices: bookkeepers, accountants, tax consulting; market research

Street-level stores; retailers; travel agency; sewing and alterations; dry cleaning; shoe repairs; car wash;

Hi-tech offices: IT & internet development; freelance IT services; consultants;

e-commerce

Sports & training; gyms; pools; 

Food, entertainment and hospitality: B&B, hotel/motel, AirB&B; catering; event space rentals; bowling alleys; electronic games arcades; restaurants & cafes

Skill workshops: Auto repairs; carpentry; appliance repairs;

photographic studios

; 
Basic elements of a Business Owners Policy
Standard BOP covers you in the following ways:
It protects you from

public liability

in case some accident happens that results in you being sued for damages by a third party. This is referred to as public liability, or general business liability.

It protects your

property

– premises that you own, lease or rent in case of damage from fire, storms etc..

It safeguards your business income in case some unforeseen event interrupts normal business activity

It protects anything that the business has as an asset, like your tools,

equipment

, inventory, and furniture & fixtures, from loss, theft or accidental damage. This can include your paper records, accounts, advertising material, or goods and material that customers have left in your care.
Which Businesses are Eligible?
The BOP is designed for small businesses. Eligibility coverage varies state-by-state, but most standard insurance companies use the following criteria:
Businesses earning less than $5 million annually

Businesses with fewer than 50 employees, or in the case of retail stores, with not more than 10 employees in one store

Small restaurants, even chains, and franchises, with fewer than 20 employees
Understanding your 'duty of care'
The law says that you have a primary responsibility when you conduct business with any other person or company.
You have a 'duty of care' to prevent any injury or damage to a third party. 
Let us explain what 'duty of care' means with a real-life example.
Suppose you are running a shop which is open to the public.
One morning, a delivery of new stock arrives and the delivery man accidentally drops a heavy parcel which smashes a step at the entrance to your shop.
Before you've seen this or had a chance to call a repairman to fix it, a customer steps into your shop, trips on the broken step, and falls down, breaking his or her ankle.
If the customer sues you, you cannot plead in defense that you didn't break the step.
Nor can you plead that you hadn't seen that it was broken.
Your 'duty of care' makes it your direct responsibility to look out for the safety of people who have come into your legal domain.
You could end up having to pay out thousands of dollars in damages and legal costs.
This is what the public liability component of BOP will protect you from.
It gives you public liability insurance that is specifically designed to cater for the sort of accidental injuries and damages that can happen while you are engaged in your normal business activity.
Bodily injury and property damage liability is probably the most important part of the BOP.
If you have business visitors in the course of running your business, it will cover injuries to anyone, and to their property while it is in your care.
What does BOP public liability Insurance protect you from?
Public liability insurance helps protect you and your business from claims in case there's some accidental bodily injury or property damage to someone, and they sue you for compensation.
There are two types of legal damages people may sue you for that are typically covered by a public liability policy:
Compensatory damages: financial losses they claim to have suffered as a result of your business activity. They may also be able to claim for future losses that they might suffer resulting from an injury.

General damages: indirect losses suffered by the injured party, such as "pain and suffering" or "mental anguish". 
The policy also pays for legal costs associated with your defense of a lawsuit related to the claim.
Why you need public liability insurance
You need public liability insurance if you own a business that operates out of premises that members of the public, customers or clients visit. 
Public liability insurance covers you against being sued by anyone, apart from your employees, with whom you interact as part of your business operations,  such as:
people visiting your business

customers

messengers and carriers performing some business-related activity.
Public liability insurance helps protect you and your business from claims in case there's some accidental bodily injury or property damage to some third party.
'Third party' means some person who is not directly associated with you (such as a family member) or your business (such as an employee).
In the case of property, it means something that does not belong to you but is temporarily under your control. 
Basically, the need for public liability is quite straightforward.
If there is any chance a customer, visitor or passer-by could be injured or have their property damaged and could then claim that this happened as a result of your work, then you need public liability insurance.
What Public Liability does a BOP cover?
Public liability insurance coverage included in a standard BOP includes the following elements:
Bodily injury: it covers expenses if someone is injured or dies. A typical example is if someone trips and falls when stepping over a broken step inside your shop. They can sue for medical expenses, and even for long-term effects if serious injury was caused.

Property damage: it covers damage to a third party's property. Let's say you are a carpenter busy inside your workshop. In an accident, your high-speed saw blade splits and flies off, chopping a hole in the antique table belonging to a customer and waiting for a polish. Your policy would help cover the cost of repairing the table, or paying out the value claimed by the customer…

Legal expenses: covers the cost of an attorney who represents your business in a lawsuit brought by anyone claiming some form of accidental damage or injury in the course of your work.
Make sure that your public liability policy offers these fundamental covers:
Damage to third-party property
The most common claims are made for damage to property. 
This can be damage caused by you, your employees or anyone working under your supervision.
Trips, slips and falls
People calling around on a business visit to your premises could slip, trip or fall resulting in an injury.
For example, your floor has just been washed and is slippery.
If a customer visits your shop and slips and breaks a leg, they can make a claim.
The court may well find you were liable and you'll find yourself subject to an expensive settlement.
Disrepair
You have 'a duty of care' so that your premises are kept as a safe environment for your workers and the general public.
If someone visiting your premises sustains an injury caused by disrepair, like a loose floorboard, a chipped tile or broken step, then you could be held liable.
The same as for a fall, you could be dragged into court, and face unknown penalties and legal costs.
Health hazard
If a member of the public is injured by something lying around or projecting into the open space, like a sliver of glass or a rough nail, you could be faced with a costly claim.
Property covered by BOP insurance
The property insurance portion of a BOP usually includes buildings owned or rented by the business, as well as additions and outdoor fixtures.
The BOP will also cover any business-owned items and also any items owned by a third party but kept temporarily in the control of the business or business owner. 
This coverage helps protect buildings; equipment; tools; inventory; furniture and personal property for damage caused by uncontrolled events, typically fire, explosion, wind damage, vandalism, smoke damage, etc. 
Most BOPs offer "all-risk" coverage as opposed to on a "named-peril" basis.
"All-risk" is a better fit for most small business owners.
An all-risk policy generally provides coverage for all risks or perils, with specific exclusions.
A "named-peril" policy covers only the specific risks and perils that you have selected.
An all-risk policy reduces the chance that you'll have missed some vital coverage.
Business interruption coverage provided by BOP
Business interruption insurance (also sometimes called business income coverage) provides coverage for events beyond your control such as fire, wind, hail, vandalism that cause direct physical loss or damage to your premises, inventory or equipment.
Consequences of 'catastrophes' such as floods or earthquakes are not covered in a typical business interruption policy.
The following are typically covered under a business interruption insurance policy:
Profits that would have been earned, based on recent history

Operating expenses and other costs still being incurred by the business

Extra expenses for moving to and operating from a temporary location

The cost of training operators on new machinery

Expenses needed to continue operation while the property is being repaired.
Business income insurance covers your actual loss of business income from a forced suspension of your operations due to damage from a covered cause.
Some policies also offer cover for what are called "ancillary losses", such as when your suppliers are unable to deliver materials or services to you because of a storm, or your customers are unable to accept delivery of your products or services.
Cost of Business Owners Policy insurance
The total cost of a BOP depends on your level of risk, the value of your business property, and the selected policy limits.
Typical premium costs for a Business Owners policy range from $500 to $3500 per year, with an average cost of $1200.
Your type of business has a major impact on BOP premiums.
High-risk industries pay higher premiums, while low-risk industries enjoy lower rates.
For example, a busy bar is exposed to more risk of customer injury than an IT consultant working in an office building.
Workshops and retail stores also have high coverage costs because they usually have valuable equipment or inventory, as well as higher third-party liability.
To calculate the premium for personal property cover, the insurance company will need to know what it's worth.
You'll need to specify the amount to make sure your insurance can cover the cost of replacing or repairing stolen, lost, or damaged items.
Location and age of the buildings and contents affect insurance costs as well.
For example, a small workshop in rural Wyoming would cost far less to insure than a similar shop in Los Angeles.
Old buildings may also incur higher insurance rates as they are more likely to sustain damage that can't be repaired, meaning they must be completely demolished.
The cost of a BOP varies depending on whether you choose to insure it for replacement cost, or for depreciated value.
In general, you can get lower premiums by insuring it for its actual cash value according to your accounts.
For public liability, the most popular business owner's policy is a $1 million / $2 million policy.
This means the insurer will pay up to $1 million in any single claim, with a $2 million aggregate total payout during a single year.
It's worth noting that increasing the limits of public liability does not mean a proportionate increase in cost of the total policy.
A BOP with $2 million/$4 million limits has an average cost of around $1400 per year, compared to $1200 for the lower limit.
Your business owner's policy premium can typically be paid in monthly or annual installments.
You can save money with a single payment because many insurers offer discounts for annual premiums.
Final thoughts
The advantage of purchasing a BOP rather than separate policies is the ease of having multiple coverages in one package.
Just as importantly, many insurance companies require a minimum premium level, such as $400-$500 per year, before they will issue stand-alone policies.
With BOP, you will not be incurring the minimum premium requirement on each separate coverage.