Tools and Equipment Insurance – Cost and Types of Policies
Equipment Insurance is an essential protection for any business that works with valuable or complex tools. Accidents and breakdowns can happen at the most inconvenient time, or your most important equipment may be stolen or damaged.
Replacing or repairing the equipment without having to withdraw the money out of your own bank account can make all the difference.
Bottom line is that if you run a good business then you can afford the very low cost of equipment insurance, but even the most profitable business may not be able to fork out the large amounts it would take to replace all of your tools, and to suffer the loss of income because your operations have been interrupted by a breakdown.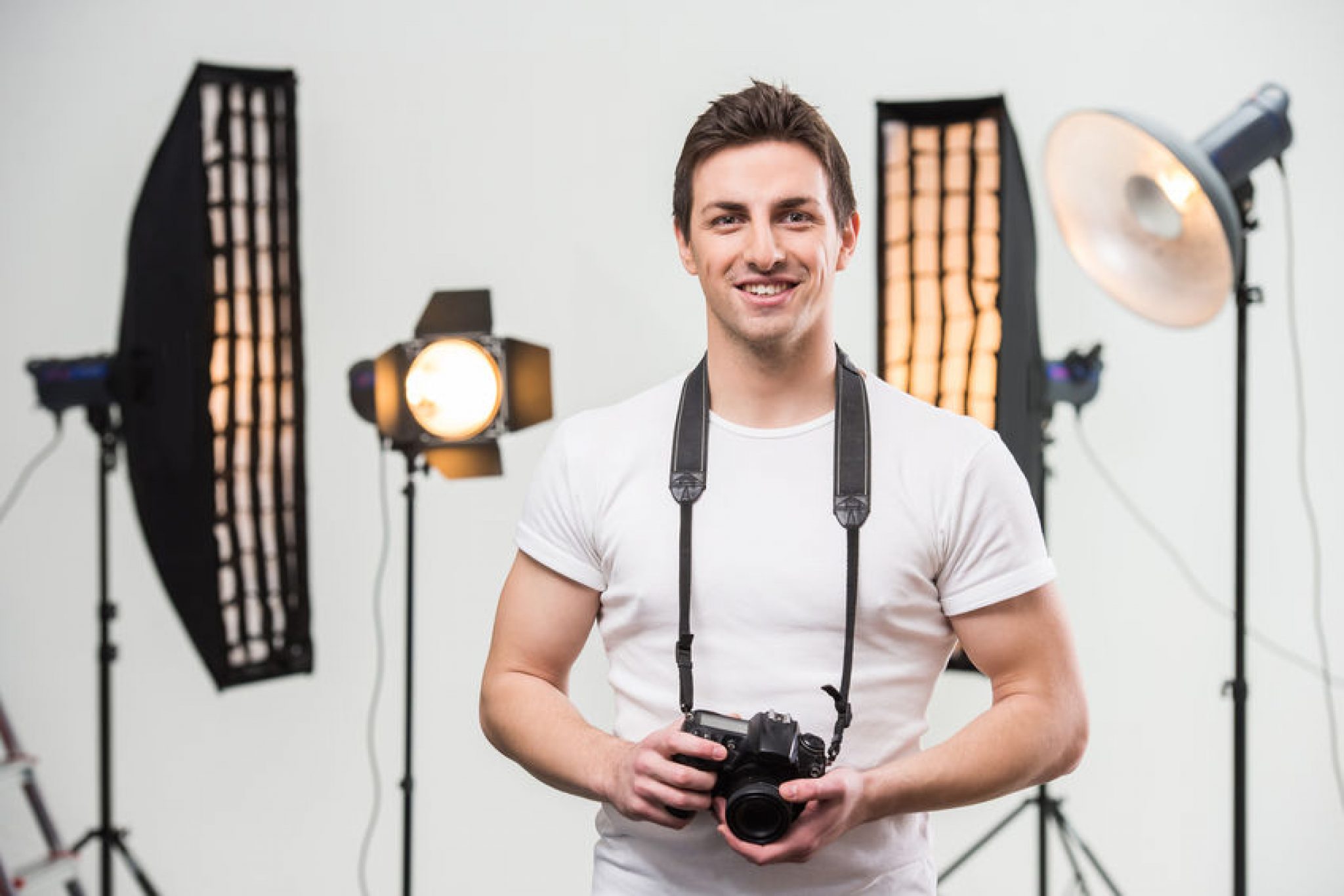 What is Equipment Insurance?
There are two main types of equipment insurance you should think about getting, depending on your kind of business activity and also on the kind of equipment you are using.
The common term 'equipment' describes tools of any kind that are being used at work. This can range from small hand-held drills and saws all the way up to massive lathes, drill-presses, compressors and more.
The most popular form of insurance for small businesses is to cover for theft, damage or loss. You can also consider what equipment breakdown insurance covers.
Why would you need Equipment Insurance cover against loss, theft or damage?
Your equipment and tools are important to running your business. If they are misplaced, damaged or stolen, this insurance will get you back to work fast by covering the costs of any repairs or buying replacements.
Make sure your property is protected by insurance all the time, everywhere – in transit in your vehicle, or stored in a trailer or at a job site. If you're setting up your operations for a new big job – get protected first.
Who needs Tools & Equipment insurance?
Equipment insurance is the right choice for any workman or contractor company who brings their own equipment to customer locations in order to perform some work for a customer, or who stores the equipment when it's not in use.
Here are examples of what you may need cover for:
Your equipment is stolen from a trailer on-site or in transit from your storage to the workplace
You're staying at a local motel for a remote project. Someone breaks into your room during the day while you are working and steals your accounts computer that has all the details of the budget and expenses
Your tools are stolen from a large job site where you don't have secured access
Tools or a computer are stolen from your truck while in-transit to work
While you and your team are away from the site for a meal break, someone damages your equipment either deliberately in an act or vandalism, or by accident
Freak weather ruins equipment you have standing out-of-doors either on-site or in your workyard
Your employee accidentally left your air compressor running overnight and it overheated and seized
A power surge or spike damaged your temperature control equipment and spoiled stored product
A water pipe burst, soaking electronic equipment and fusing power
In all of these unexpected events, you'll need to get a replacement before you can continue your work. You may have to pay up-front and because you need it urgently, there's no time to search for the best deal – you will pay top-dollar so that you can get going again with the job. With the right insurance policy, all of this is covered properly.
What does Equipment Insurance cover?
Equipment insurance provides protection for tools, equipment, devices or specialist clothing owned by you.
This includes equipment that is stored at your workshop or office when it's not being used on a job, when it's in transit between your workshop and a work site, overnight on site, and when it's actually in use on a job.
Although liability insurance protects you and your business from costs due to damage you cause to someone else's property, your own tools and equipment need to be covered by a separate tools and equipment insurance policy.
The term 'equipment' may be dependent on what kind of work your business is doing.
Some examples of the general items include:
Powered hand tools like drills, saws, blowers, cutters
Laser levels
Dust-control systems
Ladders and workbenches
Blowtorches
CNC routers
Oscillating multi-tools
Meters and gauges
Standing lights
Hearing protection and goggles for welding
Helmets and safety gear
What does Equipment Breakdown Insurance cover?
The major categories of equipment that equipment breakdown insurance typically covers are:
Mechanical equipment such as motors, engines, generators, pumps and specialized production and manufacturing equipment
Electrical equipment like transformers, electrical control panels and cables
Computers and communication systems, phone, security and fire alarm systems.
Temperature control systems such as air conditioners, freezers and refrigerators
Boilers and pressure equipment
Equipment breakdown insurance helps insure you against:
The cost to repair or replace damaged equipment, including time and labor
Income lost while the equipment is out of action or being repaired
Spoiled goods that were stored in temperature-controlled areas
Expenses related to the repairs
What isn't covered?
Tools and equipment insurance covers accidental damage, loss or theft. It doesn't provide coverage for wear-and-tear from usage, like corrosion and rust
If you plan to rent or hire equipment from another company, you should stipulate that you want insurance through the rental company as part of the deal.
Most equipment insurance policies do not automatically cover rented or hired equipment or tools.
If you run a larger operation such as a building contractor, you need to specify the more expensive and specialized equipment that you use, such as generators, concrete mixers, diggers etc.
Most insurance companies ask for a schedule of what equipment you are insuring that has a replacement cost of more than a few thousand dollars.
You will also need to specify the age of the equipment and it's book value in your accounts. Older equipment may not be covered at replacement cost. You should make sure what the terms and conditions of your policy are.
Electronic and digital office equipment like 3D  and laser printers, network control equipment, computers and laptops are normally covered under general business insurance policies, but if they are being taken on-site to be used in contract work, you should check for exclusions in your general policy, and cover them separately under your equipment insurance if they are excluded.
Some examples of businesses that should have Equipment insurance
Any business that works with special and valuable equipment should take out Equipment Insurance for machinery and tools that are not already specifically covered under its general policy. Typically, this includes the following businesses:
Building contractors operating on worksites with portable and heavy equipment.
Companies dependent on high-tech devices like computers, servers, and other electronic equipment for their basic business operations. If one system breaks down, the whole business stops and thousands of dollars could be lost.
Manufacturing businesses using specialized machinery. If one of them breaks down it can stop the whole production line and lead to huge losses. You need to recoup those losses and also cover the expenses of getting the equipment repaired or replaced.
Restaurants and fast food businesses depend on proper refrigeration, cooking, and storing of ingredients and finished foods. If any of the equipment breaks down, you stand to face huge losses as food goes bad.
Automobile repair shops with dedicated tools and electrical equipment.
Clinics and healthcare centers relying on expensive and specialized diagnosis and treatment tools. Malfunction can give out wrong readings and false diagnoses, and may even cause damage to the health of a patient.
Convenience stores relying on refrigerators and freezers to store goods.
Photographers with expensive cameras, lenses, lighting and props.
Gyms with electronic equipment and sports gear.
Retail stores with fancy display counters and signs.
Schools, colleges and educational institutions with monitors, surveillance and broadcast networks
Basically, any business operation that uses and depends on mechanical, electrical and electronic equipment should have insurance for those specific devices.
Does general liability cover rental equipment?
With the right policy, you can cover rented and borrowed equipment. This gives you coverage for damage that occurs to property, equipment and rigging that is in your possession of the policyholder but borrowed, leased, or rented from another person or business or that is damaged in transit between their premises and your workplace.
Check first whether the company you are hiring or leasing from does not already include their own insurance cover within the agreement – you may be able to reduce the cost of the hiring by proving that you already have insurance.
What are the limits on coverage by Equipment insurance?
An equipment insurance policy normally covers tools and equipment for its replacement cost. This means that equipment that is less than five years old at the time of loss should be covered on a replacement cost basis.
Tools and equipment that is older than that may either not be covered, or be only covered at a depreciated rate depending on the expected life-expectancy of such equipment.
It is important to notify the insurance company of newly purchased equipment during the life of the policy so that it is covered while the insurer updates your policy records.
Employee tools and clothing can also be covered under your equipment insurance policy. Coverage is not limited to tools and clothing located on the job site but should also extend to items in transit.
How much can I expect to pay for Equipment insurance?
The main factors that will set the costs of your equipment and tools cover are:
Your type of business activity
The replacement cost of your equipment and tools
The location of your business
How many years you have been in operation in this business
The number of employees working with equipment
Your recent insurance and claims history
Basic tools and equipment coverage for a small business operator can start as low as $15 a month. Bigger companies will pay between $25 to $45 each month.
If you have large and expensive equipment, such as heavy contractors machinery, the costs can range up from there up to hundreds of dollars each month, but then don't forget your risk level is much higher. Select the level or cover that's right for your business, then apply for a quote online.
Is there an equipment insurance cost calculator?
Many insurance companies and brokers have cost calculators on their websites. You can feed in all of the relevant information and receive an instantaneous quote. Our advice is that you don't jump at the first one.
There are hundreds of excellent insurance companies and many have policies that are specially tailored to different sectors of the equipment insurance market.
For example, if you are a construction contractor, start your search with those companies with dedicated policies for your kind of business.
Is equipment insurance worth it?
To answer this question, ask yourself another one. If some accident happens, or some vital piece of my equipment is lost or stolen, can I afford to pay for the replacement out of my own bank account?
Also, can I afford the loss of income because I may have to wait for the supplier of this piece of equipment to locate, package and ship it to me – maybe from across the country or even from overseas.
It is a simple case of judging the risk and the reward. The actual cost to you of having insurance is a small and manageable monthly expense that you can build into your budget when quoting your work.
The cost of not having insurance is completely unknowable. You can't anticipate when you will need to replace some lost, stolen or broken piece of equipment, or how much it will cost your business in downtime and hard cash.
How to save money when buying your Equipment insurance policy?
There are two main ways to reduce your cost while still keeping the right level of cover. The first is to pay the premiums in one installment for the whole year up front.
Most insurance companies will give a discount of between 5% to 10% because it simplifies their bookkeeping, and shows them that you are a serious customer and have the money to run your business properly. After the first year, many companies also offer a discount when you renew the policy with them.
The other way to reduce premiums is to agree on a claim deductible amount. This is the first amount of any claim that you pay yourself.
Insurance companies are keen to set deductibles for equipment insurance because it reduces the number of small claims that they have to process, and it also tells them that you are a serious and professional businessman.
Final thoughts
While you are making your investigations and finally choosing the policy and company, make sure you have included everything that you need from your business equipment insurance.
Be certain that you check the conditions of the policy before you commit for exclusions and excesses. For example, your equipment may only be insured if there's a certain level of security when it's on-site. As well, be careful not to underestimate the value of your equipment.
This could mean you don't have the right level of cover when you need it.
Also, check your other insurance policies like general contractors insurance and commercial insurance to find out what's excluded.
You may have to take out specific cover under an equipment insurance policy.
Trying to save just a few dollars on premiums can cost you hundreds or thousands down the road if you are unlucky and have to make a claim and it turns out the cover isn't what you needed.