Insurance For a Franchise Business
Franchise businesses should be protecting themselves from risks exactly as any SMB, with Franchise Business Insurance.
Having the rights to promote yourself as a part of a national franchise network doesn't remove any of the obligations that all commercial operators have to take due care for their customers' safety, deliver safe and appropriate products and services, and safeguard their own assets.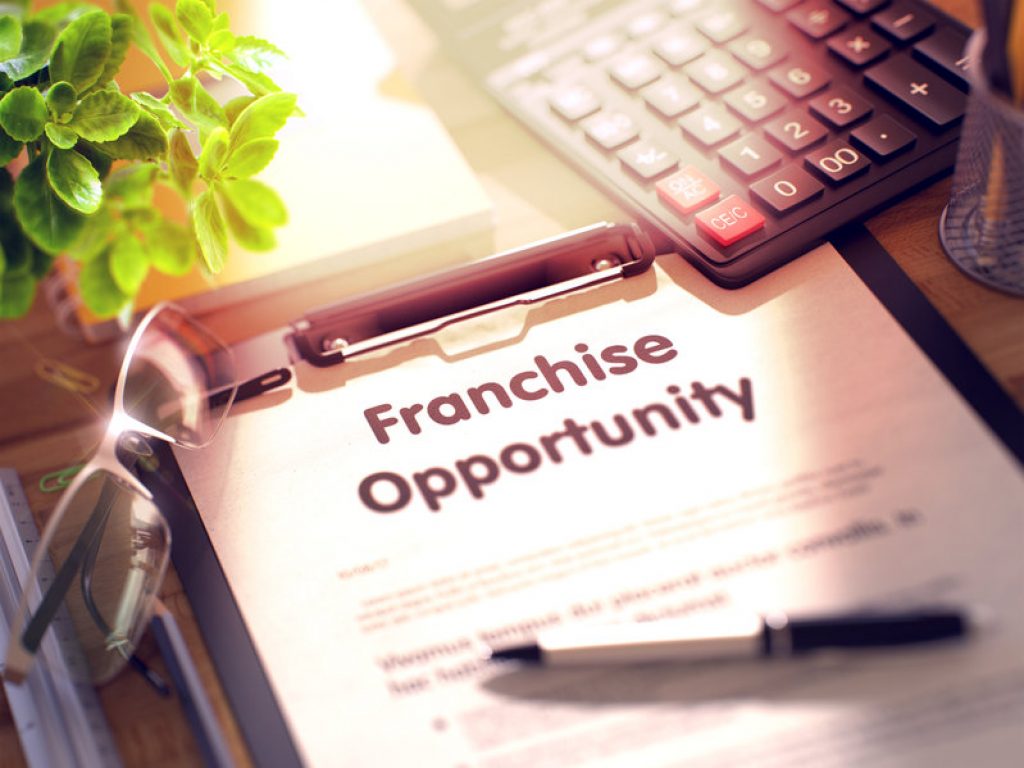 A primer on franchise business
According to statistics, over three-quarters of a million individuals and private companies are now operating as franchisees in the USA.
As the list below shows, the range of business activities covers almost every sphere of commercial activities, including:
Food

Automotive Services

Accounting & Financial Services

Hotel and accommodation

Employment & Staffing

Maintenance Services

Fitness centers

Business Services

Fast Food

Child Education facilities

Printer, Copying & Signs

Restaurants

Gyms

Health & Beauty Services

Home Services

Senior Care facilities

Cellular / Telecommunications

Sport Clips

Hair Salons

Office & Home Cleaning.
The main benefit of a franchise business over a standard enterprise is immediate recognition of your products and services, as well as built-in demand.
Typically, private businesses must invest time and money in building up a market presence via advertising, word-of-mouth and self-promotion.
With a franchise, in return for the percentage of your turnover that you are paying the franchise holder, you are getting all of this built-in.
Usually, it's done more efficiently and professionally than any small business can do.
As a result, franchise operators may come into their business with the idea that it's a "no risk" kind of business.
But that's not true when you are talking about how you may be exposing yourself to liability for safety, quality and security.
In the following short paragraphs, we will outline what are the areas where you will need to protect your business and yourself from normal commercial risks even though you are running a franchise operation.
What Happens if You Run a Business Without Insurance?
All business activity comes with some degree of risk of unforeseen events.
The question you need to ask is not "can I afford the insurance", but "can I afford NOT to have insurance?" Business owners can find themselves facing enormous bills for compensation in circumstances where a court finds that you or some employee was negligent.
Even if you take steps to protect yourself legally, you can still be held responsible.
For example, a liability waiver in California does not excuse an injury caused by a defendant's gross negligence, recklessness or intentionally wrongful act.
Other states have similar or even stricter limits on how far you can use the law to protect yourself.
Insurance, however, works to take the risk away from you. Can you afford NOT to have insurance?
Public Liability
All franchise businesses share certain common features that dictate the kinds of insurance that they need. 
General liability insurance is the most necessary and fundamental kind of cover for a business of any kind dealing with the public.
You can find yourself faced with a claim from a person that something happened to them in the course of a transaction, and they suffered some kind of injury or loss.
General liability insurance safeguards your interests.
Claims like this can arise from any accident or uncontrolled event where it is possible that a person can claim that you or a member of your staff was negligent and it caused injury or damage.
There is no limit for the amount you can be sued for – and it can add up quickly.
Injury, damages, pain and suffering, emotional trauma, loss of income and many more claims can come from the simplest accident.
It's a matter for a jury to decide the level of damages based on the evidence it hears.
So you need to protect yourself from potentially unlimited liability claims.
Liability for proper and professional services
Whatever products and services you sell, or advice you give about them, you are running a risk that customers may claim that they did not meet your description of function, or that your advice was somehow incorrect.
Take the case of where a customer consulted with you for advice before making a choice, and the advice you gave was incorrect, then to cover yourself against any lawsuit claiming that the advice caused some damage or injury, you need Errors & Omissions insurance.
Suppose, however, that the product you are selling does not work as you described.
Suppose the franchise operator doesn't have their own disclaimer of liability.
You need Product Liability insurance to cover yourself in case you will be held responsible for any loss sustained.
Liability Insurance covers your legal costs.
Defending yourself against a liability claim is not just a matter of proving that you weren't negligent.
The legal defense process could run on for months or even years, and you will need expensive legal representation.
You may need investigators to uncover all of the facts behind the claim, and much more.
Even if, in the end, you win, you could find yourself left with a hefty bill for all of these activities. 
Regardless of whether you win or lose, your liability insurance will cover most if not all costs relating to any claim, 
Commercial Real Estate insurance
Any franchise business that requires public access premises, either owned or rented, should carry commercial insurance cover up to the value of the building and contents against natural occurrences like fire and storms, and against theft and vandalism.
It helps protect the value of your buildings, furniture and property from damage caused by hazards, like a fire, water damage from floods or storms, roof damage from wind, lightning or hail storms, and all such natural occurrences.
Malicious damage like robbery, arson and acts of vandalism that damage the store or break glass frontages are also needed. 
Additional coverage may need to be taken in areas of high risk of earthquakes and hurricanes or tornadoes.
Most commercial insurance policies also cover all business content, like computers, shop fittings, furniture and equipment, inventory, and other business assets.
Business Owners Policy (BOP) insurance
Many insurance companies offer a combination of general liability and commercial property insurance in a single package. This is known as a BOP policy.
BOP policies can also be extended to provide extra coverage against business disruption, data loss or theft, and employee theft or misappropriation.
Business disruption insurance is vital to protect you in case there is a total shut-down in your operations due to external events.
It could be caused by something totally unrelated to your business, such as a fire that destroys the entrance to the shopping mall where your business is located and which blocks access.
Until all the repairs are complete, you are still responsible for "fixed" expenses like mortgage or rental payment, payroll, etc. You also need to replace your own lost income.
Typically, 'catastrophes' such as floods or earthquakes are not covered in a business interruption policy.
Cyber and data security insurance
Cyber insurance covers all data stored in computers as well as on your business phone and home computer against damage or theft.
You should fully protect all of the information regarding your financial transactions, as well as your customer records and anything else that could become a target for cyber theft.
Commercial vehicle insurance
When your business activity requires the delivery of goods to customers, you should make sure that you have proper commercial vehicle insurance.
Suppose you use your own auto for deliveries.
You will almost certainly be in breach of the terms of your private insurance policy since this almost always excludes commercial activity.
If you use delivery service providers, make sure that they have their own insurance.
As soon as goods leave your premises, your business insurance cover stops, in case of loss, theft and all the other dangers.
Workers Compensation Insurance
Worker's compensation insurance is required in most states if your business has more than the designated number of employees (refer to the US Department of Labor website for specifics in your state).
This is regardless of whether they are full-time, part-time or casual.
Workers compensation insurance covers you in case of any claims if an employee suffers an injury or becomes sick directly due to work.
Worker compensation rates depend on the level of worker remunerations.
Usually, it is calculated as a rate per $100.
FAQ
What does franchise business insurance cost?
Insurance companies always take care to cover the level of risk that they can expect.
For example, a location on the main street is exposed to more risk of storm damage than one located in a mall, whereas the one in the mall has a greater risk of fire.
We can't give exact costs since it depends very much on the size and the location of the business.
Here are some general guidelines:
The list below is an estimate of moderate annual premiums for the main types of insurance that small businesses will have to pay and could change at any time.
| | |
| --- | --- |
| Insurance Type | Price Range |
| Product Liability insurance | $350-$750 |
| Commercial vehicle insurance | $1750-$3250 |
| Commercial Property insurance | $950-$1750 |
| General Liability insurance | $370-$9450 |
| BOP insurance | $550-$950 |
How do you determine the level of coverage you need?
You need to decide the coverage limits you need, so it is good to speak to insurance agents and brokers or search the internet for the best advice.
Your coverage needs may not be the same as other businesses.
Typical small business operations choose public liability insurance of $1 million for a single occurrence, with an annual aggregate of two million dollars.
If you think more cover is required, these limits can be raised, and the premium will be adjusted.
Property, inventory and commercial vehicle insurance premiums are all based on the specifics of your own business operations.