Workers Compensation Insurance
In most states, it is mandatory to have worker's compensation insurance if a business has one or more employees.
Worker's compensation insurance covers the business against any costs that arise if an employee experiences an injury or becomes sick as a result of work.
Even if your home state does not mandate it, you must consider worker's compensation insurance, as it will protect you and your employees and lead to a healthy work environment.
Practically every business operating in the United States with employees must handle the potential problems of workers' compensation.
With only a few exceptions (which we outline later) most states have legislated the requirement that employers must purchase insurance to cover their statutory obligations to workers who may have been injured or made ill as a consequence of any workplace exposure.
Regardless of the size of the business, you will have to handle these obligations.
Typically, you will probably need employee compensation insurance if you have employees who do not own any part of the business or company.
You should also be aware of and avoid one potential pitfall: in legal terms, you may have employees you don't know about.
This is because most states treat an uninsured contractor or subcontractor exactly as an employee if they are injured while working for your company.
Currently, workers' compensation legislation provides for specific benefits to any workers who suffer work-related illness or injury.
The benefits include medical expenses, death benefits, lost wages, and vocational rehabilitation.
Failure to meet a state's regulations in this regard can leave you as the employer to pay penalties levied by the states. On top of that, employers are exposed to paying the appropriate benefits out of their own pockets.
In almost all States, employers get their workers' compensation requirements by purchasing an insurance policy from an independent insurance company.
However, the following five states (North Dakota, Ohio, Washington, West Virginia, and Wyoming) and two territories (Puerto Rico and U.S. Virgin Islands) legislated that employers can only get coverage from the government-run monopoly state funds.
In these states, you cannot meet your workers' compensation obligations with private insurance.
Because the individual states regulate workers' compensation cover, there is no single set of rules that set out the benefits, coverage, or premium calculations.
No matter how much experience you've had with one State's workers' compensation system, if your business activity spreads into other states, you will undoubtedly find yourself dealing with different rules.
Since the rules vary not only from State to State but also may change over time, it's an excellent policy to consult with the relevant authority in your State to find out which rules apply to you.
Alternatively, you can consult with experienced agents and brokers who have the necessary expertise.
What kind of policy is Workers Compensation Insurance?
Typical workers' compensation insurance is unlike other liability insurances.
There is no maximum amount of coverage.
By comparison, property or vehicle insurance has specified maximum amounts that the policy covers.
Suppose the cost of a particular accident, theft, fire, or burglary exceeds the policy limit.
In that case, you have to look elsewhere for those dollars – either out of your own pocket or from an umbrella policy that you had the foresight to take out.
Workers' compensation insurance also has a payout limit, but only for the second part of the coverage, employer's liability.
For the first part – the part that meets the employer's legal liability – there's no set limit.
After the insurance comes into effect, the insurance company is responsible for all claims by employers arising out of employee compensation benefits as specified by the State.
Do you need Workers Compensation Insurance?
Workplace accidents and the resulting injuries can occur no matter how safe you have made the workspaces.
And no matter whether or not your employees have their own health insurance, you are the one who is responsible for their medical costs if they suffer any job-related illness or injury.
On top of that, workers are entitled to a proportion of their regular wages over the period that they are unable to work due to their injury or illness.
If you don't have worker's compensation insurance, you will have to pay all of this out of your own pocket.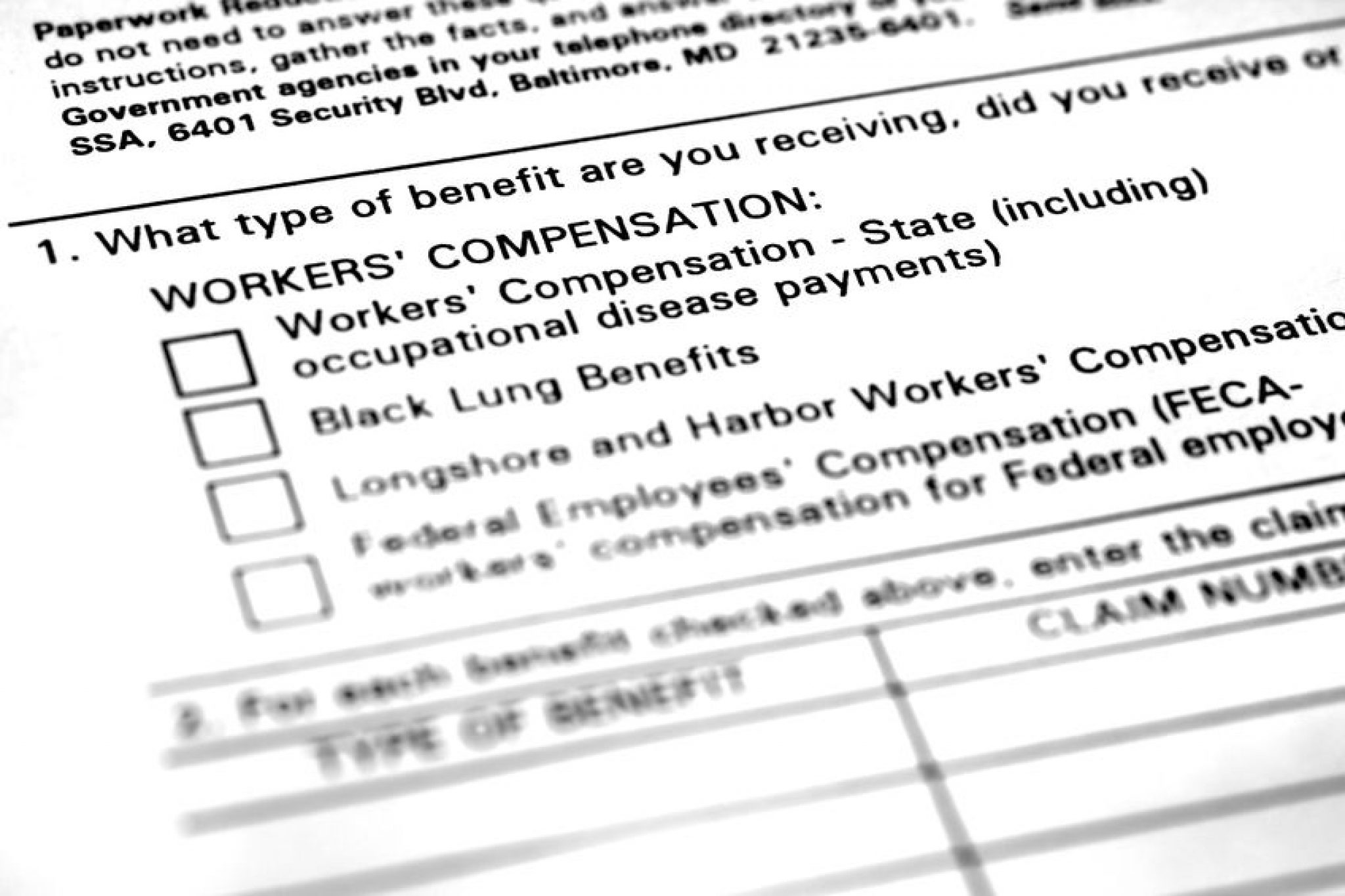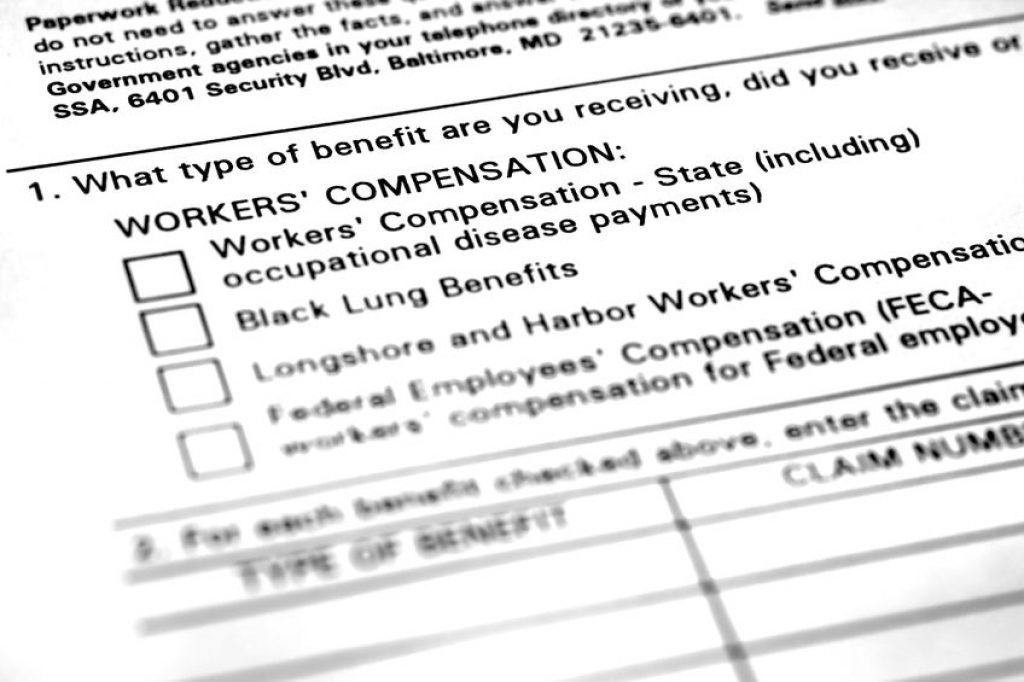 When must you take out Workers Compensation Insurance?
This is probably the first important question a business should ask itself.
Not every business needs to have workers' compensation insurance.
In general, sole proprietorships and partnerships that are not employing people other than the owners are not required to carry employee compensation insurance.
Some insurers do allow owners to purchase workers' compensation insurance, but this is not necessary.
What is covered by worker's compensation insurance?
Workers compensation insurance, also known as Workman's Comp, provides benefits to employees who are injured or become sick from work.
It also includes disability benefits, wage losses, rehabilitation, and death benefits.
Worker's compensation also reduces your liability for work-related injuries and illnesses.
Without cover, employees can report injuries or illness at work and lodge claims to cover medical bills or lost wages.
In most states, companies with employees have to compensate the employees.
However, the State or States where you do business all have different rules that determine your relevant insurance claims.
It is your responsibility to purchase coverage from a licensed insurance company or the authorized state body.
If the employee has an injury or illness at work, the benefits can help you to cover:
Medical expenses
Lost salary and wages
Regular rehabilitation
Funeral expenses
These compensation benefits for employees are not available if the employee is injured or ill outside of work.
As well, employees who have an accident or illness attributable to illicit drugs or excessive alcohol, or those who suffer an intentional injury, may not be entitled to benefits.
Medical expenses
The employer's liability insurance provides coverage that helps the employer pay for medical bills related to an injury or disease attributable to work.
This cover may include first aid, any necessary surgeries or treatments, hospitalization, and prescriptions.
Suppose you are the owner of a solar panel installation company.
If one of your electricians cuts his hand at a customer's home, the insurance can help you cover the costs coming from hospital visits, rehabilitation, drugs, physiotherapy, and any related treatments.
Missed salaries
Worker's compensation helps compensate for the loss of income of some of your employees when they need a break to recover from an injury or disease due to the work.
For example – if your restaurant chef accidentally pours a pot of boiling water over his arm and cannot work for two weeks, the salary coverage will help compensate for a portion of his lost earnings.
Continued and progressive treatment
Some injuries or occupational diseases can be so severe that they require more than one treatment.
For example, if in your professional photography business, your side-kick injured her back through the unfortunate collapse of the high ladder she climbs to install lighting.
Employee compensation will help cover ongoing care costs, such as physiotherapy, occupational therapy, and rest.
Funeral expenses
In the unfortunate event that an employee is killed in an accident at work, compensation for employees can help cover funeral costs and provide death benefits to the employees' beneficiaries.
To give one of the many workers' compensation examples – in hazardous work like roofing installation and repair, there have been such unhappy outcomes.
Without cover, the business owners would have been left with hefty bills and the emotional burden that the surviving employees may have lost all faith in the company.
Illnesses
Sometimes working conditions can expose employees to harmful chemicals or allergens that lead to illness.
If the employee becomes ill due to an accident or illness at work, the workers' insurance can help you cover the cost of the necessary care and ongoing care.
Repetitive damage
Not all work injuries are the result of a single traumatic event.
It can take months or years to develop recurrent injuries such as carpal tunnel syndrome.
If your typist develops carpal tunnel syndrome after years of dealing with poor ergonomics, the policy will cover treatment costs and ongoing care.
Disability
Some work accidents can be severe enough to temporarily or permanently disable an employee.
Worker's compensation insurance will provide your disabled employees with benefits to cover their medical costs and reimburse them with a portion of their lost wages.
Suppose you are running a general contractor operation, and one worker loses a leg and is partially disabled in a work accident.
He is unable to return to work and still needs medical and financial assistance.
With worker's compensation insurance for general contractors, you will be covered for the direct costs of medical treatment.
The employee's missed salaries are also partly covered, along with supplementing future salaries with disability benefits.
Who is covered by employee insurance?
Any employee who sustains a work-related injury or picks up some illness directly related to work can get workers' compensation benefits within certain limits.
The cover is effective regardless of whether the cause was related to the employee, the employer, a coworker, or even a customer or any third party.
Workers' compensation insurance provides coverage if the injury or illness is directly work-related.
On the other hand, injuries or illnesses to anyone else visiting the business are covered by general liability insurance.
Coverage of employee compensation depends on many independent and various factors.
There are variations between states.
Then, issues such as specific activity and size can determine which employees receive coverage for employee compensation.
How much is workman comp insurance for a small business?
Workers comp insurance premiums depend on several factors, and vary considerably based on some factors, including the State, the rating of the type of work individual employees do (higher risk = higher premiums), and is also calculated on the basis of the wages of the worker since a significant component of Workers Compensations payout is the ongoing replacement of lost earnings,
For individual states, the calculation will vary.
Laws may also have specific requirements that affect cost.
Business insurance specialists can interpret your State's requirements in terms of your own business model.
The size of your payroll will affect the costs of providing coverage since the insurance replaces wages lost due to work-related injuries or illnesses.
Cost is normally based per $100 of payroll, so the larger the payroll bill, the higher the insurance cost will be.
Work that presents higher levels of risk will result in higher insurance costs. For example, a dentist faces different risks from a general handyman.
Work that has a greater chance for workplace injuries or even death will cost more to insure.
The National Council on Compensation Insurance (NCCI) supplies over 700 codes that classify the type of work and assign the appropriate risk level.
This will determine what businesses must pay for workers' compensation insurance.
The formula used to help calculate costs is based on the NCCI code, modified by what is known as the experience modification rating, which insurance companies use to gauge the historical cost of injuries and future chances of risk.
Your company's monthly payroll then scales this to produce the final premium.
What are the different types of worker's compensation benefits?
Virtually all states mandate four basic types of benefits:
Medical coverage

The cover pays for treatment costs, including doctor visits, in-hospital treatments, nursing care, pharmacy, diagnostic tests, physiotherapy, and any necessary equipment such as crutches or wheelchairs. This coverage normally isn't subject to limits or deductibles since benefits are provided until full recovery

Disability benefits

Replaces a portion of the wages lost while the employee is unable to work due to a work-related injury.
One example of "temporary total" disability would be a health coach who injured her back and is off work for six weeks, in which case full wages are paid under the policy.
There can also be a case of being partly disabled but still able to work in a different capacity. For example, an employee in fence installation contracting breaks his arm on the job, but can still work part-time in the office until his arm heals.
In the extreme case of a permanent total disability from an injury that cannot be cured, if as a result the worker cannot work or earn future income by performing any type of work, in most States, he or she receives some specified percentage of the average weekly wage for the rest of his or her life (Although in certain States the benefits terminate at retirement age).
Where a worker has sustained some permanent injury that would prevent him or her from earning the same level of income as before his injury, for example, loss of vision in one eye for a photographer, disability pay would be based on some percentage of his average weekly wage
The amount workers are paid for disabilities varies widely between the states.

Rehabilitation costs

Many states fund the costs of rehabilitation for workers after an injury. This may include occupational therapy, physiotherapy, and perhaps psychological treatment if there is any emotional damage.

Death benefits

In most states, in the event of death directly attributable to a work-related incident, benefits are paid to the worker's dependents, along with reasonable burial costs.
Final thought
The four pillars of insurance that a well-managed business rests on are General Liability, 
Professional Liability
, 
E&OE
, and Workers Compensation.
Of the four, Workers Compensation is probably the most essential, for two reasons.
Firstly, in most States, it is mandatory, so failure to take out proper insurance cover can lead to penalties and serious legal consequences.
Secondly, there is no theoretical upper limit to the total amount that can be claimed by employees for injury and sickness.
Without proper Workers Compensation insurance, you are liable to foot the whole bill.