General Liability Insurance
General liability insurance is a must-have type of insurance coverage for just about anyone involved in business operations, starting from handymen, pet sitters to owners of large companies.
If someone is injured or their property is damaged as a result of your actions, or even if it's only because it happens on your premises, your business can face a compensation claim as a result.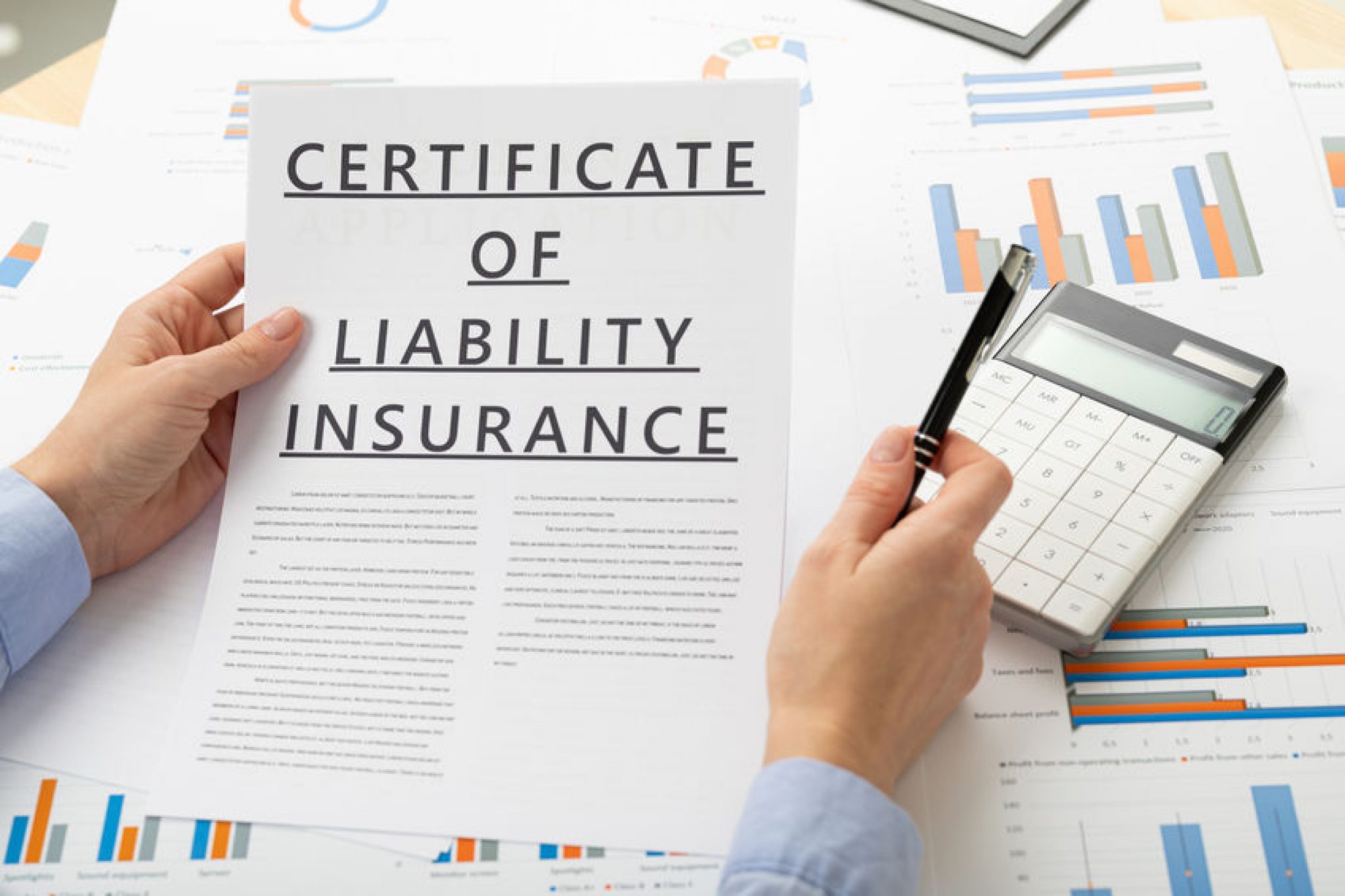 Public liability insurance covers you at your business premises and when you're working at client sites or at worksites, or in public places. Accidents leading to injury or damage can happen. As a business owner – big or small, you should already know the importance of having the right amount of liability insurance coverage.
What is General Liability Insurance?
Often referred to as business liability insurance, general liability insurance, just as the term suggests, protects your business from general claims stemming from bodily injuries and property damage caused by services provided by your business.
General liability insurance is rightly regarded as the "holy grail" of all types of insurance, most notably due to the broad coverage it offers.
Apart from property damage and injury, liability insurance can also cover your medical expenses and legal fees resulting from claims involving your company's products, services, or operations.
While general liability insurance does cover you for several different types of claims, there are some exclusions. Examples are staff injuries or punitive damages (in most states) such as drunk or distracted driving that injures someone else or professional mistakes in workmanship.
Is General Liability Insurance Worth it? 
If you are not yet convinced about why you need general liability insurance, ask yourself one question. Are you, as the business owner, financially solid enough to cover costs arising from liability claims? You have no control over how large such claims may be or over the judgment of the court.
Based on statistics, we can tell you that, on average, four out of ten small businesses will have to deal with a liability claim within five years.
The average cost of a liability claim is $35,000, which can increase to more than treble that, if the claim turns into a lawsuit just because of the legal fees.
If your business does not have liability insurance, you will have to empty your own pockets to pay for these steep costs.
General liability insurance is not only good to have for protection against the financial binds arising from claims. Many businesses and homeowners ask for proof of general liability insurance before handing you the job.
And given that no two businesses are the same, each business can definitely benefit from having general liability insurance coverage. That said, here are five key reasons why you should get general liability insurance pronto!
5 Reasons to get General Liability Insurance
Protection Against the Unforeseen
As mentioned earlier, the primary reason for taking out general liability insurance is protection against the unexpected. However much you may think you have got things under control, mistakes and injuries can happen at any time!
You should know as a business person that accidents are unavoidable, and some may prove costlier than others.
With this insurance, you can rest easy knowing that your business is protected against claims even while you sleep.
Greater opportunities to secure larger contracts
Trust plays a pivotal role for firms looking for the best contractors or businesses for a job. A general liability insurance policy removes any doubt from the customer's mind about your financial safety. It puts you a few steps ahead of the competition.
Cover for Data Breach
If your company stores sensitive customer/client information such as names, addresses, social security data, and/or credit card numbers, then buying a policy should not be an option — it is a must.
Due to the surge in hacking and data theft, most general liability insurance providers include electronic data liability as part of their policies, which protects you in the event of data theft.
Take note that GLI does not include cover for any electronic data liability, Speak to your insurance provider about getting the correct type of insurance — cyber liability coverage.
Safeguard yourself against injury claims
Certain professions entail working with dangerous tools such as nail guns for woodworkers or in dangerous locations like demolition sites.
Using these tools or in these places increases your chances of injury. Some general liability insurance policies may provide some protection. Still, suppose you are a specialist handyman. In that case, you may need special coverage like a separate handyman insurance policy. 
Suppose you own a roofing business and have several handymen working for your company. In that case, you may want to look into a separate roofing insurance policy, which adds several exclusive benefits geared towards the risks involved in this specific trade.
Handyman insurance also covers you against several other things like theft of tools and personal injury at the job site.
Protection against employee actions
Many businesses build larger teams as they grow, which means that as a business owner, your employees need some degree of protection from claims as well.
General liability insurance covers your employees in the event of injury, damage to customer property, or for things such as slander.
Different types of General Liability insurance
General liability insurance is available in different levels of coverage because each business has its own unique risks. There are three major types of liability insurance types to choose from:
General liability insurance
Professional liability insurance
Employer liability insurance
General Liability Insurance
Basic general liability insurance broadly part covers you against claims arising from bodily injury or property damage to others.
In most cases, liability insurance does not cover property damage to your own business or staff. This is why we earlier recommended that you explore insurance coverages designed for your specific trade.
For example, suppose you are a dog walker. In that case, you should get dog walker insurance to cover your accessories, such as leashes, collars, feeding bowls etc. 
Things that general liability insurance covers you for include advertising errors, reputational harm, bodily injury and property damage to others.
As the term indicates, bodily injury is any injury or harm caused to a third party such as a customer or client, or their property, that was caused by your services or business operations.
For example, suppose you are painting a client's home, and one of the family members or even a pet, slips and falls on wet paint and is injured. In that case, your liability insurance will cover the costs of their hospital and medical bills.
Injuries to your own employees are not covered under general liability insurance. For this, you need to get a separate worker's compensation insurance policy.
When it comes to property damage coverage under general liability insurance, it protects your business from any claims stemming from damage to a third party's property.
Suppose, for example, you are fixing drywall in your client's home, and you tip over a priceless painting. That's when general liability insurance will come in handy to cover the cost of repairing the damage.
Reputational harm refers to any activity by you or your employees that impacts another business negatively. Think of what could happen if you compare your product to your competition, which as a result hurts their business monetarily. In that case, your policy will cover any legal fees arising from the incident.
Copyright infringement claims can prove costly for your business, for example if you use copyrighted material without permission.
Professional Liability Insurance
Small or big — mistakes can happen in any business, which is why you must have professional liability insurance.
Also referred to as errors and omissions insurance, professional liability insurance covers your company when mistakes occur in the course of your services.
Say, for example, you are a freelance chartered accountant, and you provide inaccurate financial information to your client. It could result in them losing money, in which case personal liability insurance can cover legal costs.
Other types of professional liability claims covered include those resulting from misrepresentation, negligence, and failure to maintain good faith and fair dealing.
In short, if your business provides professional services to clients, you need professional liability insurance.
Employer liability
General liability insurance does not cover your employees against any injuries they may sustain while on the job.
However, many insurance providers give you the option to add workers' compensation insurance to your policy to cover these costs.
Even though it costs a bit more in premiums, when you add employer liability insurance to your general liability insurance policy, there are clear benefits. Your employees will feel better knowing that they are protected financially for medical costs in case of an injury at the worksite.
Note that laws in some states require you to buy worker's compensation insurance. But even if your state does not enforce it, employer liability insurance is still a wise investment.
Employer liability insurance can also extend to cover missed wages, funeral costs, and disability benefits, and more. Check with your insurance provider.
Some examples when workers' compensation insurance can protect your employees include:
One of the roofers at your company trips and falls while laying down shingles, resulting in injury.
While installing cabinets in a kitchen, one of your handymen puts a nail through his hand.
Stress injuries caused by working long hours.
What is the cost of General Liability insurance?
General liability insurance is an umbrella term for several different types of insurances; therefore, the cost will vary mainly depending on the level of cover you require.
Other key factors that will determine the price of your policy are the type of business, and of course, the insurance company's rates.
To give you a rough idea, the cost of general liability insurance usually starts at $40 per month or $500 per year.
Small businesses may be able to find enough cover for $300 to $600 annually. It's unusual to pay less than $300 annually and may indicate that you're underinsured.
The type of business you are running has the most significant impact on the cost of your policy.
So, suppose you own a high-risk business such as roofing. In that case, you can expect your general liability insurance premiums to be higher than if you were running a home office-based business.
Some examples of high-risk businesses include:
Cleaning services
Construction and contracting businesses
Landscaping businesses
Your claims history can also have a significant effect on the cost of cover.
Coverage Limits
Like car insurance, if you want your general liability insurance to cover you against a broader range of possible claims, your policy's cost will be higher. 
Even though your insurance company may offer different coverage limits, $1 million per claim and $2 million aggregate for one year are the typical coverage limits most businesses choose.
Businesses generally choose a policy with an adequate coverage limit to be adequately protected from the start.
If you are not sure about the coverage limit you need, speak to your insurance provider to help determine the right level of coverage for you.
How to save money on a General Liability insurance policy?
There are multiple ways to cut costs on your policy, starting with proactively managing your risks.
By this, we mean maintaining a clean claims history by performing jobs safely, training your staff, minimizing hazards on your premises, etc.
Another great way to save on your policy is by paying premiums annually as long as you can afford this.
Many insurance companies offer great discounts on annual premiums and charge more when you choose monthly payments.
General liability insurance can include several different types of insurances. Some of these insurances can cost more than others. Still, you may be eligible for a discount if you choose to bundle them together with the same provider.
Final Thoughts
The fact is that more than 75 percent of small businesses in the United States are underinsured, and more than 50 percent do not have any insurance coverage at all.
When faced with a claim, most of these businesses have no resources to pay, resulting in bankruptcy.
If you still think that your business is not at risk, then the following stats should serve as an eye-opener. 
Roughly 22 percent of businesses in the US were liable for client complaints or contract disputes in one year. Another 10 percent were hit with personal injury claims.
Other stats include 8 percent burglary and theft, 6 percent fire and storm damage, and 5 percent customer injury. It tells you why you need to protect your business with general liability insurance.
Near me – Information by state: