Drama Teacher Insurance – Cost and Policies
Whether you are an experienced drama teacher or just starting up, drama teacher's insurance needs to be high in your budget.
Being a professional teacher means you accept many risks that come with all business operations.
You can never know what is going to happen in the future.
With coverage such as you get from full insurance, you are protected from unforeseen and unexpected events.
You can go ahead and conduct your teaching with confidence and calm.
This short article will tell you about the various ways established and startup drama teachers can protect their business and personal situation.
We are giving general guidelines for you both to explain the main kinds of insurance you need and the likely costs.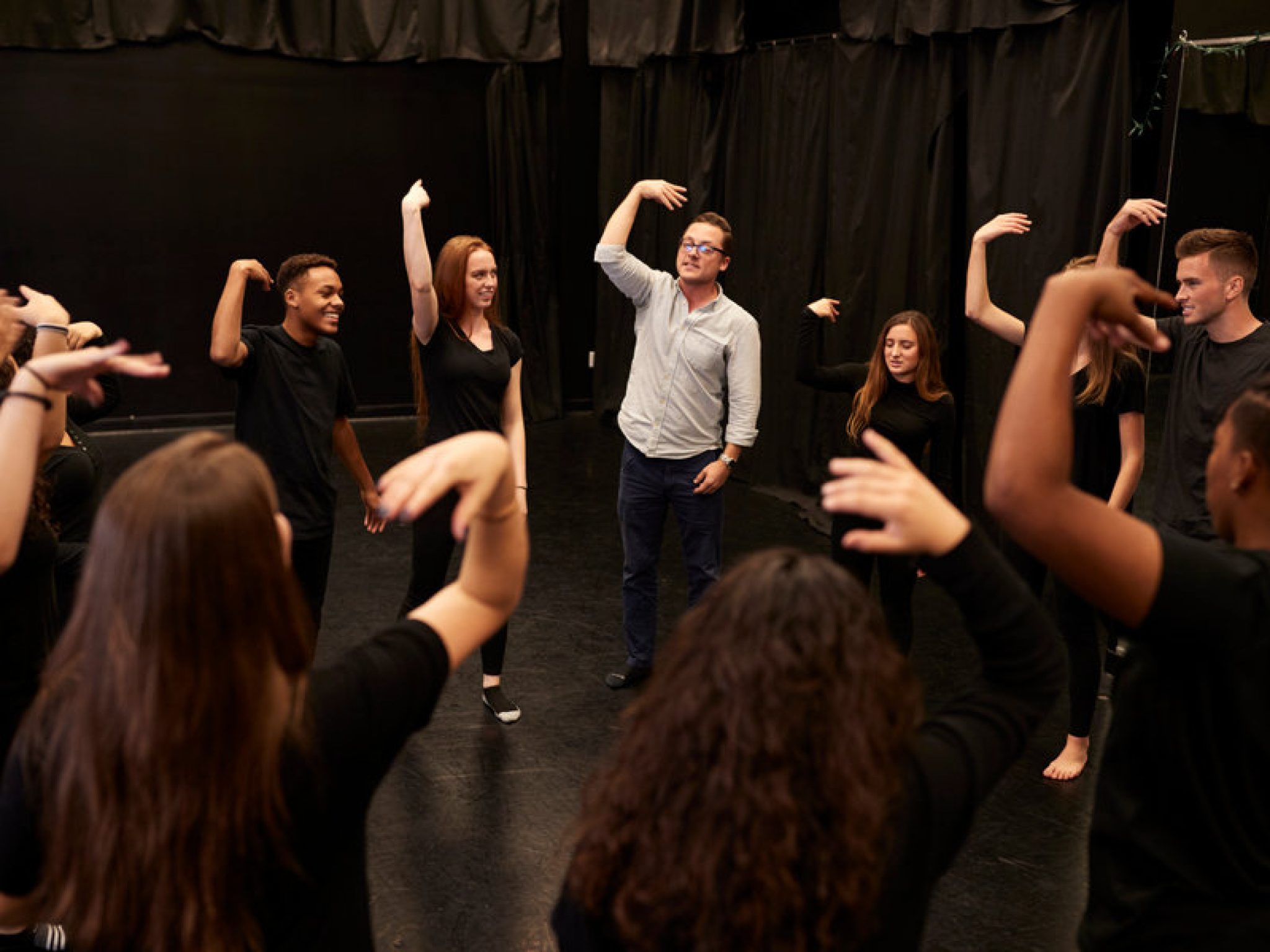 Why does a drama teacher need special insurance?
When you are running your professional drama teaching operation, you can't avoid responsibility for the consequences of your actions.
This is covered under the general heading of your liabilities as a business.
Even more importantly, all of that liability belongs to you as an individual.
Without insurance, you must consider how much financial liability you are taking on.
You are staking not just your level of business investment but even your personal wealth because unless you are operating as a limited liability company (LLC), any court decision can also involve your personal assets.
For private teachers, there are no limits on the amount a court or adjudicator can award.
In a court case, the jury decides to award whatever amount they like and are able, even in some cases, to give a plaintiff more than they have sued for.
In the following few paragraphs, we will outline the essential points you should consider when planning what insurance is needed as a drama teacher.
The main types of insurance for drama teachers are liability insurance, commercial insurance, asset insurance and workers compensation insurance.
Insurance against liabilities
What does liability insurance protect drama teachers from?
Suppose any person, whether it's one of your students or some other interested party, or even a member of the public, claims that you have caused them some harm or damage in the course of your business conduct.
Unlike universities, recognized schools or academies, you personally are responsible for defending any legal action.
You could have to bear the cost of the judgment if you don't have the right insurance. 
The most important types of insurance covering liabilities for drama teachers are meant to protect you against risks to your business coming from unexpected accidents (general liabilities) and mistakes or errors (professional liabilities). 
Professional liability insurance for drama teachers
Drama teachers have some particular and unique risks of allegations of professional misconduct or negligence.
To protect themselves, they need to take out proper professional liability coverage (also known as Error & Omissions insurance).
In the main, for all drama teachers, the risks relate to these main areas:
Allegations of sexual harassment or molestation

Allegations of racial discrimination or violation of students' civil rights

Improper methods of instruction

Privacy rights violations

Failure to educate to expected standards.
Since these are all "gray areas" which involve feelings and emotions, suppose a student alleges any degree of negligence, errors, or omissions in how you conducted your teaching for them.
You can quickly be involved in a claim and subsequent court case.
Even if the lawsuit against you is judged in your favor in the end, defense costs can be high.
General liability
The very fact that you are running a business means you accept that you will be responsible for the protection and safety of everyone (and their possessions) whenever they are inside your working area.
Consider, for example, if you are running a dress rehearsal and allow students to invite family to watch.
In such a case, any visitor present could sue you if they suffer any injury or damage that can be attributed to your negligence.
An example would be when someone crossing the stage trips over lighting stands or audio equipment that was not correctly stored.
General liability insurance protects and covers you in case a claim comes from any third parties such as students or visitors, alleging injury to themselves or damage to their property while they were under your care and supervision. 
The term 'third party' means anyone who is not directly linked to you personally (such as a friend or a member of your own family) or professionally (such as an employee or a fellow drama teacher).
It protects you from the claims themselves and in addition to any resulting legal defense and court costs arising from the lawsuits. 
Property damage means something that belongs to such a third party that is temporarily subject to your control, such as their clothing and equipment. 
Public liability insurance will cover:
medical expenses for treatment of injuries sustained by any third-party due to an accident that takes place in your place of teaching.

This includes associated surgical, hospital, nursing and ambulance charges 

Any wages lost arising from the accident

Funeral expenses in the event of death

Emotional distress, even when there was no actual bodily harm

The cost of fixing or replacing damaged or destroyed property 

Copyright infringement arising from misuse of another party's adverts, or accusations of slander or libel.
Most importantly, legal defense costs are borne by the insurer in case any claim is made, regardless of whether or not you were at fault.
Asset insurance
Commercial vehicle insurance
Be advised! Practically all policies for private vehicle insurance don't cover any event like theft or accidental damage when the car was being used during your drama teaching business activities, like transporting students or yourself.
The only way to be sure that your vehicle is insured both for its value and any valuable contents is to take out a proper commercial vehicle insurance package.
Such a policy covers you in case of an accident, malicious damage, fire, or theft and any medical expenses, legal bills, and property damage if your car is involved in a collision.
Equipment insurance
In many cases, drama teaching requires specialized lighting and audio equipment, props, recording devices, and more unique and expensive equipment.
You know best how much this will cost to replace in case of any damage, loss, or theft.
The equipment may be subject to deliberate fire,  malicious damage, theft and other such unexpected acts.
Also, acts of nature like extreme weather, lightning strikes,  earthquakes, and other such natural events can wipe out your whole business in one stroke.
It would be best if you had full-level equipment insurance so that you can immediately re-equip with everything needed to keep your teaching operation running smoothly.
Commercial Property insurance
Suppose you own the property where you conduct your drama teaching classes or rent space in a building.
In that case, you will need commercial property insurance.
You may already have a capital investment and maybe a significant liability if there's a mortgage.
Your physical building location should carry cover for the value of the premises and contents against natural occurrences like earthquakes, fire and storms, as well as against criminal events like theft and vandalism.
Business Owners Policy (BOP)
You have the option to combine several of the above kinds of small business insurance into one business owner's policy (BOP).
A BOP combines and integrates commercial property and public liability insurance by amalgamating these coverages into one insurance policy at a lower cost.
BOP insurance will protect you if any injury or property damage claims are made.
It is frequently the best choice for small and medium-sized drama teachers such as you.
Temporary insurance
Short-term insurance makes good sense if you work part-time or only in certain seasons, such as during college vacations.
Business insurance by the month or week – temporary insurance – is provided by particular policies to cover the specific period when you will be active.
By only paying for that period, you will save, paying lower premiums but still having the same level of risk cover.
The main feature of short-term insurance is that you buy the cover for a defined period starting on a specific date and extending over a designated period, for example, for the three months of summer college vacation starting on the specified date.
Workers Compensation insurance
There is a legal requirement to have workers compensation insurance in almost all states when your teaching business has more than the state-mandated number of employees.
Workers compensation insurance covers your operation against any costs that arise if an employee – full time, part-time or casual – experiences an injury or becomes sick due to work.
The benefits cover medical expenses,  lost wages, vocational rehabilitation and even death benefits.
Failure to meet your own state's regulations in this regard can leave you as the employer obliged to pay penalties levied by the state, as well as having to carry any resulting claims personally.
Some states, such as Ohio, North Dakota, Washington, West Virginia, and Wyoming, only authorize coverage from government-run monopoly state funds.
In these states, you can't get workers compensation cover from private insurance providers.
Average levels of recommended insurance for your drama teaching business.
The recommended level of general liability insurance for drama teachers would be with an upper limit of $1 million for a single claim and a maximum of $2 million for the whole year. 
Every drama teaching business should have enough professional liability insurance to cover a single claim of $1 million, with a total annual cover of $5 million.
We can't advise how much equipment insurance you need.
Cost is dependent on how much you have invested in your business equipment.
Similarly, in the case of property and buildings, the level of required cover depends entirely on the property's value, so it's not possible to say what cover you need.
However, in the table below, we have tried to estimate the average prices per million dollars of property insurance.
Workers compensation cover rates are calculated based on the worker's rate of pay per period.
It will usually come out at around $1.00 per $100 per month.
However, it would be best to refer to the appropriate tables relevant to your state.
Review the table in the costing section below for average insurance prices for your drama teacher operations.
As well as other small businesses, we base these estimates on enterprises similar to drama teaching, such as swimming instructors, dance instructors, and yoga teachers.
Of course, you should always check with local brokers and agents, or directly with an insurance representative for what's relevant for your particular business needs.
The list below is of premiums we have collected for the main types of insurance matching your own needs.
| | |
| --- | --- |
| Insurance type | Expected range of annual cost |
| General liability insurance | $550 – $800 |
| Public liability insurance | $250 – $400 |
| Commercial vehicle insurance* | $1500 – $2500 |
| Commercial property insurance* | $800 – $1200 |
| Equipment insurance* | $300 – $500 |
* These are highly dependent on the value of the assets being insured
FAQ
Do costs vary depending on where you are operating your drama teaching?
We have researched some figures for other small businesses similar to a drama teacher for comparison.
Premiums can vary based on where you are located.
For example, the average premiums are likely to generally be higher in the more populous states.
Even inside a single state, depending on population density and several other factors like the general history of claims in a city, there can be some variation in the charges.
You should consult with brokers or professional insurance agents or with local insurance company representatives.
As well, search the internet to get quotes from insurance companies near you or talk to the Better Business Bureau in your own city.
What does a small business liability insurance policy typically cover? 
Public and professional liability insurance provides protection against lawsuits or claims filed by a third party for bodily injury, property damage, negligence or misconduct.
The specific cover varies based on your own operations.
For drama teachers, the most important thing to consider is the risk of claims of professional misconduct, which are especially high in this business.