How to become a handyman: 11 easy Steps
Becoming a handyman is a great way to start your own business or supplement your income. It doesn't take much to get started, just some basic tools and the willingness to learn and develop your skills. Here are 11 steps you can take to become a successful handyman:
Step 1: Develop a Business Plan
Before you even consider becoming a handyman, it is important to develop a comprehensive business plan.
This document will help you define your services, identify target markets and clients, establish goals for the business, and estimate start-up costs you can do it by following those steps:
Develop an Overview:
Take a few minutes to write down what you want your handyman business to accomplish, who it will serve and the services that you plan on offering.
Do Your Research:
Talk to friends, family, and other local business owners about their experiences in this field.
Get as much information as you can about the demand for your services, the competition in your area, and other potential opportunities that you might be able to take advantage of.
Prepare a Business Plan:
Once you have an overview and have done your research, it's time to start putting together a business plan.
Your plan should include details such as what services you will offer, what equipment and tools you'll need, estimated start-up costs and projected profits.
Step 2: Put Together Your Toolbox.
No handyman can be successful without the right tools. While many basic tools such as hammers, screwdrivers, and saws are fairly universal, it is important to have specialized equipment to tackle particular jobs. Invest in a toolbox specifically designed with the handyman in mind. It should include items such as pliers, wrenches, and utility knives.
Different jobs will require different tools, so be sure to customize your toolbox accordingly.
Having the right set of tools can help you finish projects quickly and easily so you can move on to the next task.  A good tool box will protect your tools from damage and help keep you organized.
Upgrading to the right power tools can also be incredibly helpful for handyman work. Cordless drills, an oscillating multi-tool, and a jigsaw are all essential pieces of equipment that can make projects easier and quicker to complete.
Quality is important when it comes to power tools, so you may want to invest in reliable brands. Be sure to read up on the best models and features for each type of tool before making your purchase, so that you get the most out of your investment.
Finally, don't forget to stock your toolbox with safety items. Things like gloves, goggles, and a dust mask can help protect you from injury while working on jobs. It is always better to be safe than sorry when it comes to tools and power equipment.
By investing in the right tools and safety items, you can make sure your handyman business is well equipped to handle any task. With the right tools and knowledge, you can tackle almost anything that comes your way.
Step 3: Get Licensed and Insured.
Before you start taking on paying customers, make sure to obtain both a business license and insurance for your handyman service. A license and insurance will not only protect you from liability, but will also help to get your business up and running more quickly.
Depending on your state or local laws, you may need to obtain a special license for your handyman business. If so, contact your local government office and ask about the necessary steps you must take.
Insurance is also important for protecting both you and your customers. You will want liability insurance in case of any accidents while on the job, as well as coverage for any tools or materials you use.
Contact an insurance agent to learn more about the type and amount of insurance coverage needed for your business.
Once you have all the necessary licenses and insurance policies in place, you'll be ready to start accepting clients and doing work!
Remember that being a successful handyman requires more than just having the skills to do the job. Take the time to understand all the legal requirements for your business and make sure you have the right licenses and insurance policies in place.
Doing so will help ensure that your business is compliant with local laws and will protect both you and your customers in case of any accidents or liabilities while on the job.
Step 4: Acquire Skills and Training.
While many jobs do not require formal training, it is important to have a basic understanding of the common tasks that fall within the scope of what a handyman can do.
Consider taking courses or reading up on plumbing, electrical, and carpentry topics to get a better understanding of the tasks you will be performing.
It is also beneficial to develop additional skills, such as painting and drywall repair. To get the most out of your handyman services, it is important to have both the knowledge and tools necessary for any job.
It can also be helpful to become certified in certain areas. For example, becoming a Certified Plumber or an Electrician could potentially open up more opportunities to work with customers.
You can look into certifications in home improvement or carpentry that can help you stand out from the competition.
Don't forget to stay current with advances in technology and tools. As a handyman, it is important to have access to the latest tools and techniques to provide the best services possible.
Consider attending workshops or seminars that are offered in your area, or researching new tools and equipment online.
This knowledge will help you stay competitive in this ever-changing industry. With the right skills and training, you can make a living as a handyman and be successful at it.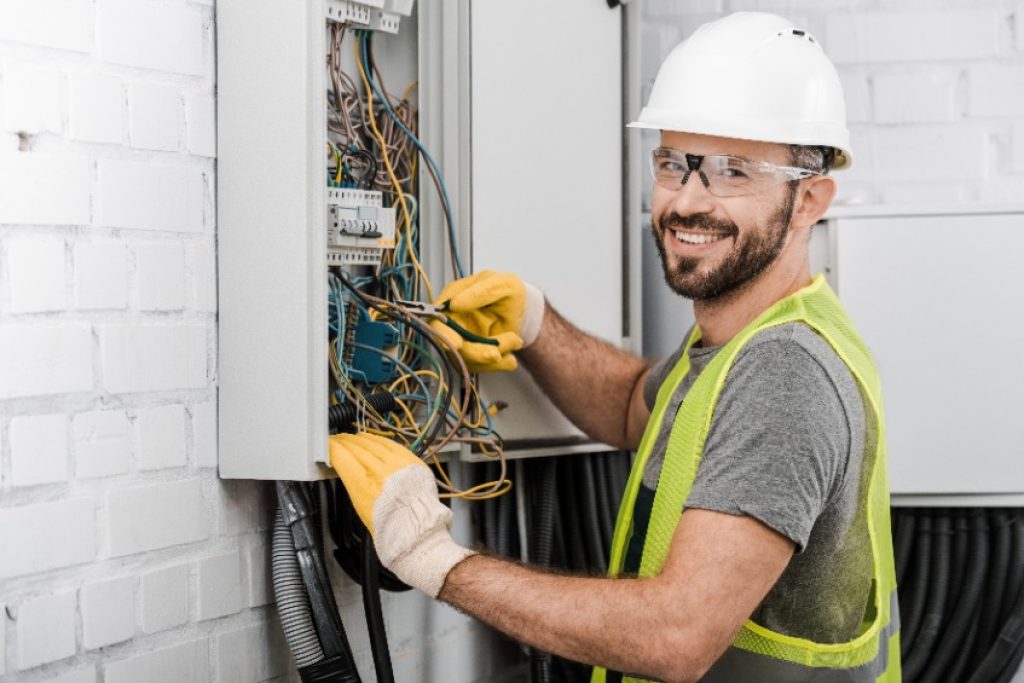 Step 5: Market Your Services.
Once your business is up and running, it is time to start marketing yourself to potential customers. Make sure to create promotional materials such as business cards and fliers, and consider using online platforms to advertise your services.
Word-of-mouth advertising can be an effective way to get more customers.
Ask family and friends to share your business information with others. Participating in local events, such as home improvement expos or fairs, can also be a great way to get your name out into the community.
Make sure you are offering competitive prices for your services so that customers will choose you over other businesses. With proper marketing strategies and competitive pricing, you can build a successful handyman business.
Step 6: Set Your Rates.
It is important to establish a competitive rate for your services in order to stay competitive in the market. Consider charging per hour or per project, depending on the type of work you are doing. If you are working on a larger job, consider charging by the project.
Make sure to take into consideration all of your expenses when setting a rate, such as materials and tools that may be needed. Consider incorporating any additional services or experience you may offer as part of your rates.
Lastly, make sure to communicate with your clients about what they can expect from you in terms of the rate and quality of service they will receive.
This will help to ensure that both you and your client are satisfied with the outcome of your work.
When it comes to collecting payment for your services, it can be beneficial to set up a system for invoicing and payments.
By doing this, you make the payment process more organized and efficient for both you and your client. Consider setting up an online payment system, which allows you to easily accept payments from clients in a secure manner.
You may also want to establish a policy on late payments that outlines the rate of interest charged when a payment is not received within the specified time frame.
By taking the time to establish a competitive rate and payment process, you will be better prepared to provide quality services for your clients.
Setting up a clear system from the start can help you generate more business and create satisfied customers in the long run.
Step 7: Develop a Reputation for Excellence.
Providing quality services is essential for any handyman business to succeed. Make sure to remain professional at all times and provide customers with thoughtful customer service.
Building your reputation as an experienced, reliable handyman can help you build a strong base of loyal customers who will recommend you to others.
Invest in business cards and brochures that demonstrate your experience and skills and pass them out whenever possible.
Make sure to keep up with the latest trends in the industry so customers know you are always on top of new innovations in the handyman field.
Additionally, consider offering discounts or promotions to new customers as a way to entice them to use your services.
Word of mouth is one of the most effective forms of marketing and taking steps create a positive impression on clients can help spread the word about your business.
Finally, take time to stay organized and ensure that all of your work is completed effectively and efficiently. Keep a record of the services you provide and make sure to follow up with customers after each job is done.
Once you've developed a reputation for excellence, your services will be highly sought after by people looking for quality, reliable handyman solutions. By taking time to focus on quality, customer service, and promotion, you can ensure a successful career as a handyman.
With the right attitude and commitment to delivering results, you'll be well on your way to becoming an established provider of excellent services.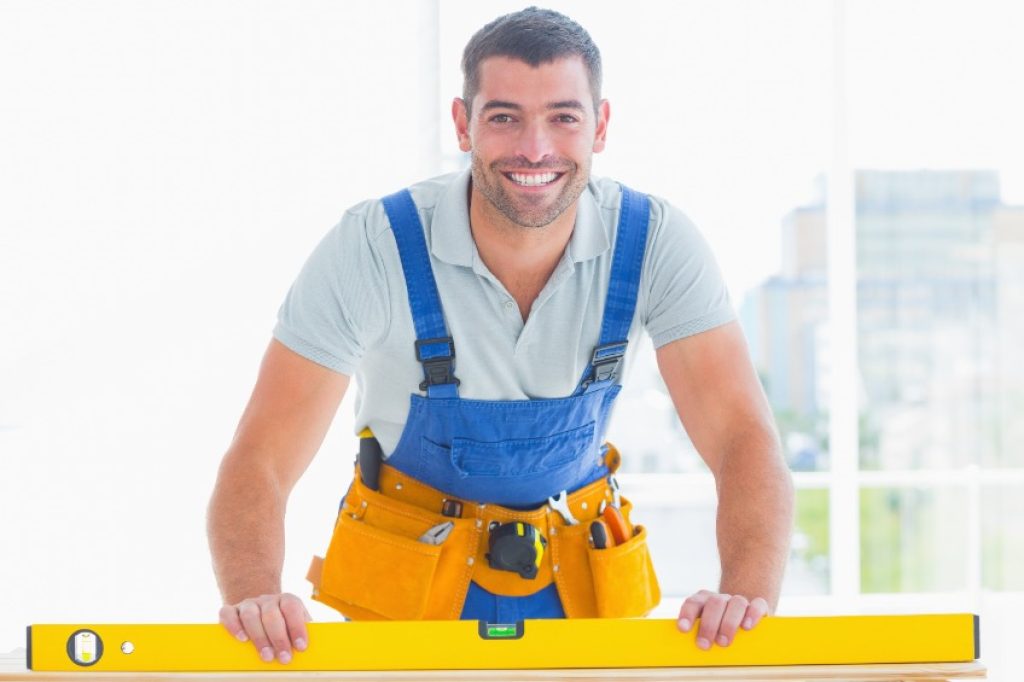 Step 8: Track Your Expenses and Income.
In order to be successful as a handyman, it is important to track your income and expenses. This will help you understand where your money is coming from and going, enabling you to make better decisions for the future of your business.
Begin by setting up a system to track your income and expenses. This can be an online spreadsheet, a paper ledger, or an accounting program. Make sure to enter income as soon as it is received and also record any expenses you incur.
It is especially important to keep track of expenses related to supplies and equipment used while working on jobs. This will help you determine what the cost of each job is, as well as how much money you need to invest in supplies.
By understanding your finances, you can make smarter decisions about when and where to work, as well as identify areas where you may be able to cut costs.
Tracking expenses allows you to properly plan for taxes and make sure you are taking advantage of any deductions you are eligible for.
Finally, tracking your income and expenses will help you to accurately measure the success of your business. By understanding where your money is coming from and going each month, you can better plan for the future of your business.
Creating a system to track your income and expenses is one of the most important steps in managing a successful handyman business. By taking the time to create an organized system and enter data regularly, you will be able to make sound decisions and ensure long-term success.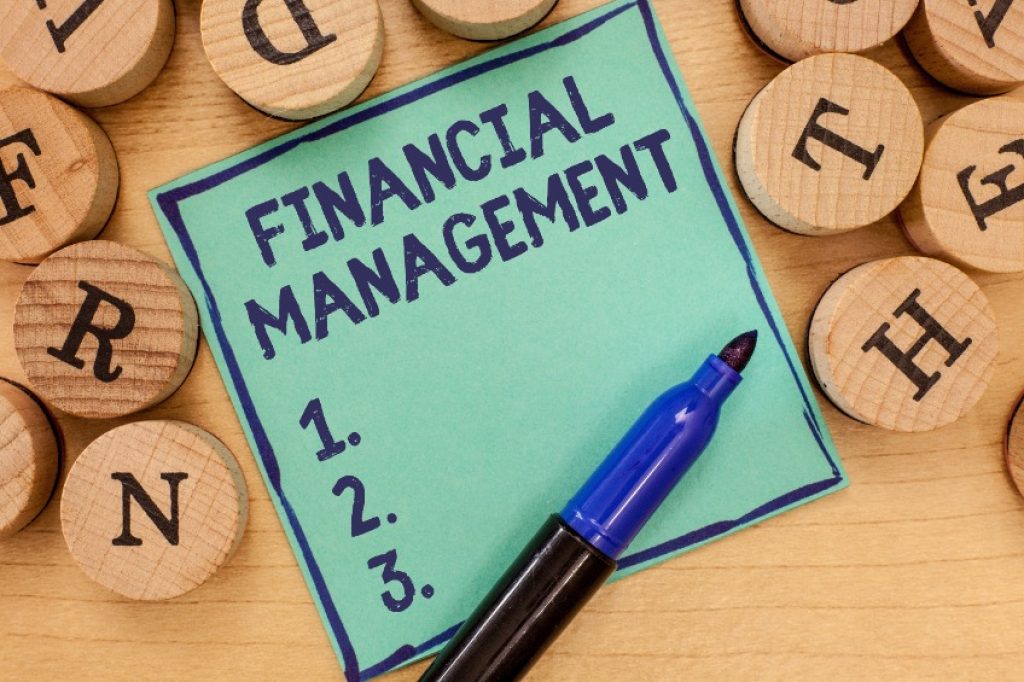 Step 9: Stay Organized.
As a handyman, it is essential that you stay organized in order to ensure that you are able to finish each job on time and with quality results.
Keep detailed records of all your projects, including start and end dates, costs, and results. Keep track of tools, materials, and supplies you have on hand so that you can quickly access them when needed.
Make sure to develop a network of reliable contacts who can provide quality materials and services at short notice. By staying organized and prepared for any job, you will be able to ensure that each project is completed in an efficient and cost effective manner.
Step 10: Seek Out New Opportunities.
As the market for handyman services evolves, it is important to stay up-to-date on new opportunities. Consider joining professional organizations and attending trade shows to stay ahead of the curve. Networking with others in the industry can help you find new customers, services and trends to stay competitive.
Research local zoning laws and regulations that may affect your business, or consider taking classes or workshops to learn new skills. Taking the time to seek out these opportunities will ultimately pay off for your handyman business.
Step 11: Network With Other Professionals.
Developing a network of other professionals in your field can help you grow your business, as well as provide referrals for future customers.
Reach out to other handyman services, architects, interior designers and plumbers for networking opportunities.
Consider joining local organizations that cater to your field of work or offering discounts to other businesses in exchange for referrals.
Working with other professionals can help you stay updated on new techniques, tools and best practices in the industry.
Connecting with like-minded professionals in your area shows potential customers that you are a part of the local community.
Working with other businesses can help to increase trust and boost your reputation as a reliable, knowledgeable handyman service provider.
This can be an invaluable marketing tool for attracting new clients, as well as creating lasting relationships with existing ones.
Finally, having a network of peers in your industry can provide valuable insight when it comes to pricing, strategy and more.
Don't be afraid to reach out for assistance or advice whenever you need it. Networking with other professionals is an essential part of growing your handyman business.
With the right connections and resources, you can become an even bigger success in your field.
Final Thoughts
Becoming a handyman is a rewarding and fulfilling profession that can bring great success. With determination, organization and the right network of professionals, you can create a thriving business as a handyman.
By following these 11 steps, you will be well on your way to becoming an independent contractor with the skills and resources necessary to provide quality services. Good luck!
Note:
This content is accurate as of the date it was written. Please be aware that information may have changed since this date. For current information, please consult a professional in this field. Thank you.