FREE Professional Email Address Generator
Please fill-out these details. The more information you give, the greater the choice of email addresses we can generate
How to use the professional email address generator?
Here are some tips that will help us to create your best possible email address. Understand that everything is going to be converted to lowercase, and special characters other than – or _ or . are not allowed
Keep the input short, but give as many options as you can
#1. First name is required. Use a name that people will recognize
#2. Surname is required. Use a name that people will recognize
#3. Middle name is not required but gives a big boost to the range of emails we can generate for you. Try variants including initials, generations (jr, sn, 3rd
#4. Occupation is not required but we can combine it to expand the range of emails we can generate for you. Make it recognizable, but short. Use an abbreviation where you can.
#5. State/County/City is not required but gives a boost to the range of emails we can generate for you. Make it recognizable, but short
#6. Your email host is not required but if you leave it blank, it will use gmail.com as default.
Note: There are additional free tools that you can use:
Why it is important to have a good and professional-looking email address?
Appearances can make a lot of difference when it comes to establishing your presence in business, and when you don't have the opportunity to make that first good contact impression that allows you to bowl people over with your appearance, but instead you are making the first contact in some digital world such as email and electronic media, one of the first things people will know about you, besides your name, is your email address. 
More than your business name or your carefully planned logo and marketing campaign, your email address is the one thing about you that will keep popping up for people to see, both for incoming email and when they want to contact you.
For this reason, a good, professional-looking email can be a big plus working for you, and in just the same way, if you start off with the wrong choice, it will make a bad impression.
And it's a really bad thing to do, to change emails mid-stream, because that gives the impression that you could be a fly-by-night operator who isn't to be trusted as a valued business partner or supplier of goods or services.
Guides to create a new professional email name: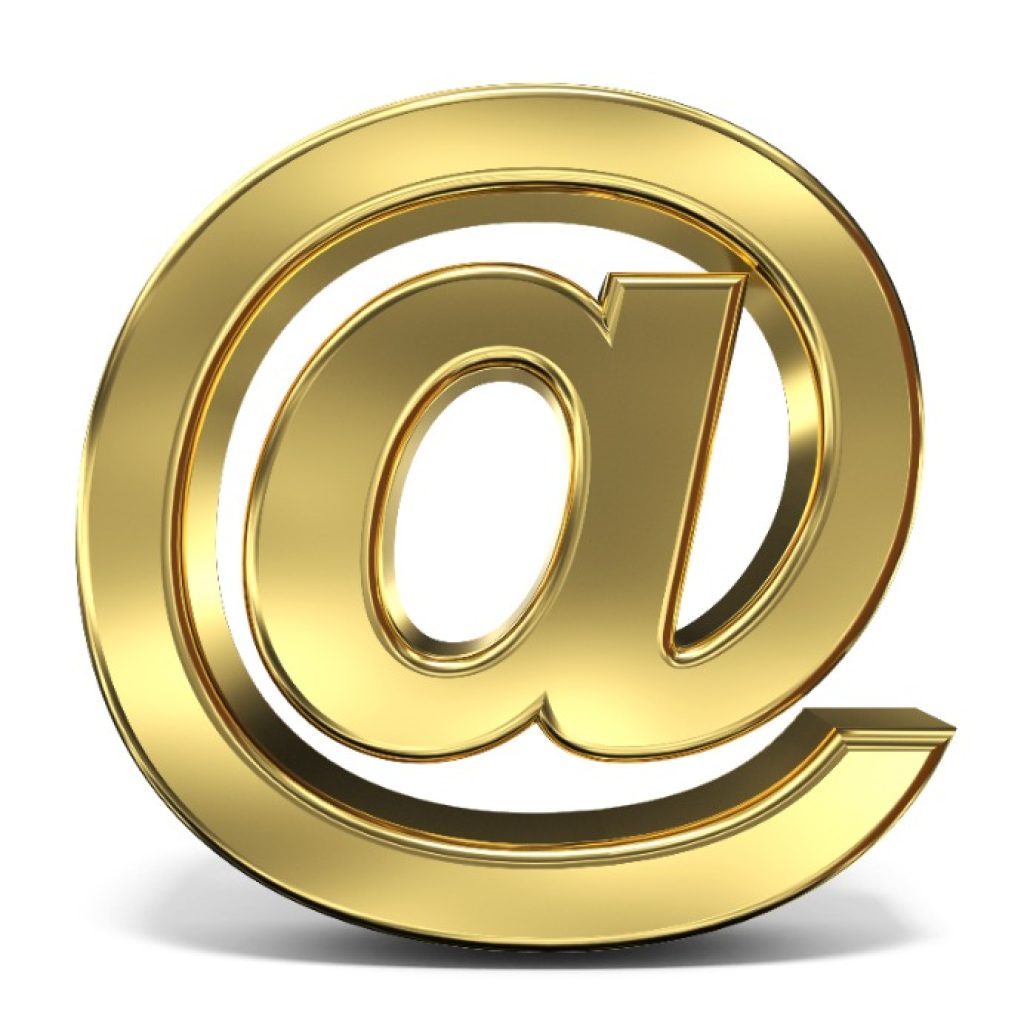 Most guides on the internet for people wanting to create a new professional email name have more or less the same rulebooks:
Make it unique

This is a no-brainer, since all "name@domain" emails have to be unique in the world, and there are global servers that will check any choice you make and reject it if it already exists (and also if it breaches security and other standards – an example would be trying to get an email for joebiden@ or even hrhcharlesiii@.)

Make it meaningful


This is the tricky part, because there may be other people who use the same names, making yours fail the uniqueness test (for example, johnsmith@.)
The same goes for a company name, which may either already be used by a company, or may have been reserved by a company to prevent others coming up with names that could look too much like their proprietary domain (an example would be trying to get an email like gatesmicrosoft@ or teslasalestexas@

Make it recognisable

This means that people seeing your email address should get some hint of who you are. You shouldn't just be John Smith, but rather John Smith whose name I recognise because it is relevant.
For example, if you are determined to make johnsmith a part of the email address, add something that distinguishes you from other John Smiths in the business world that you are trying to create a presence in, either in terms of what you do or where you are.

Keep it short


After reading all the above points, which are going to make it appear that the only way you can possibly satisfy all of the rules is to make the dress very long, how can this be done? And there are billions of registered email addresses – in fact more addresses than there are people in the world.
Add to that the blocked addresses, and trying to find a unique but meaningful and short email address may seem to be almost impossible.

Use an appropriate domain


Using a professional domain such as .com, .net, or .org looks more professional than choosing a free email provider such as Gmail or Yahoo.

Avoid special characters


While it's tempting to include a dash or underscore in your username, resist the urge! Special characters can be difficult for some mail servers to process, which could result in emails not being delivered correctly.
There are services on the internet that can generate the best username for your professional email address.
A professional email address generator should give you a good range of possible inputs, not just your name, so that it can generate a broad selection of different options from which you can finally choose.
Some of the best rules you should follow are:
Use your name – it's what makes your email standout as being yours. 

But you don't have to stick to your formal or full names. 

Nicknames (if they are recognized as being yours, not just by your family, for example, Jim rather than James)

Generational designators like Sr. Jr.  3rd. etc are great for getting a unique name because they are short ( example John F. Kennedy Jr.)

If you have a middle name, it can also give a good boost to the range – (like John F Kennedy) or if you are known by a middle name but have an initial first name (eg. J Edgar Hoover), use them

Use keywords that relate to your business or profession.
For example, if you're a web content producer, you could use johnsmithblogs@ or jsmithwebcontent@
Incorporate some geography.
If you have a very common name, or work is a very common business (eg. a general contractor), including some place name in the email address will make your target market pick you up faster than other people who don't have that connection.
For example, johnsmithcontracting@ is not very specific, but jscontracts.la@ will get your name more recognizable in LA.
Don't be afraid to be creative.
As long as there is something that will connect the name in your target's mind with you, the name doesn't have to be a direct reference to you.
An example of the output of the email generator:
We chose the name James Smith which is quite common in the US, handyman profession, and the state of Texas:
Why professional email address generator is needed?
A professional email address generator tool is a great tool to help you create an effective and memorable email identity. It can help you easily generate an original, yet professional-looking email address that will serve as your primary contact information on the web.
These addresses are typically used in conjunction with a domain name, giving your business or personal account added credibility and visibility.
Email address generators help to ensure that your email domain name is unique and distinctive, allowing you to stand out from the crowd of other online users who use similar names.
Additionally, a professional email address generator tool can provide you with helpful suggestions regarding how to improve your email identity by taking advantage of certain words, phrases or symbols that could be used to create a more professional sounding address.
Moreover, an email address generator tool can help you to avoid common mistakes that often result in email messages being blocked by spam filters. This is especially important if you are regularly sending out large numbers of emails and need to ensure they are reaching their intended recipients.
By taking advantage of an email address generator tool, you can also take advantage of other features such as adding additional security to your account, setting up an auto-responder for incoming messages and more.