Hospice Business Insurance – Cost and Policies
Hospice care is one of the most difficult services that the healthcare profession can provide, being the final piece of care that can be given to patients.
It brings with it an elevated need for proper hospice liability insurance since it is dealing with highly fragile and sensitive subjects.
There is an ever-present risk of having emotional and unreasonable expectations from the patients' family and friends, which can lead to unexpected issues of court cases arising from the inevitable outcomes that are part of the hospice care business.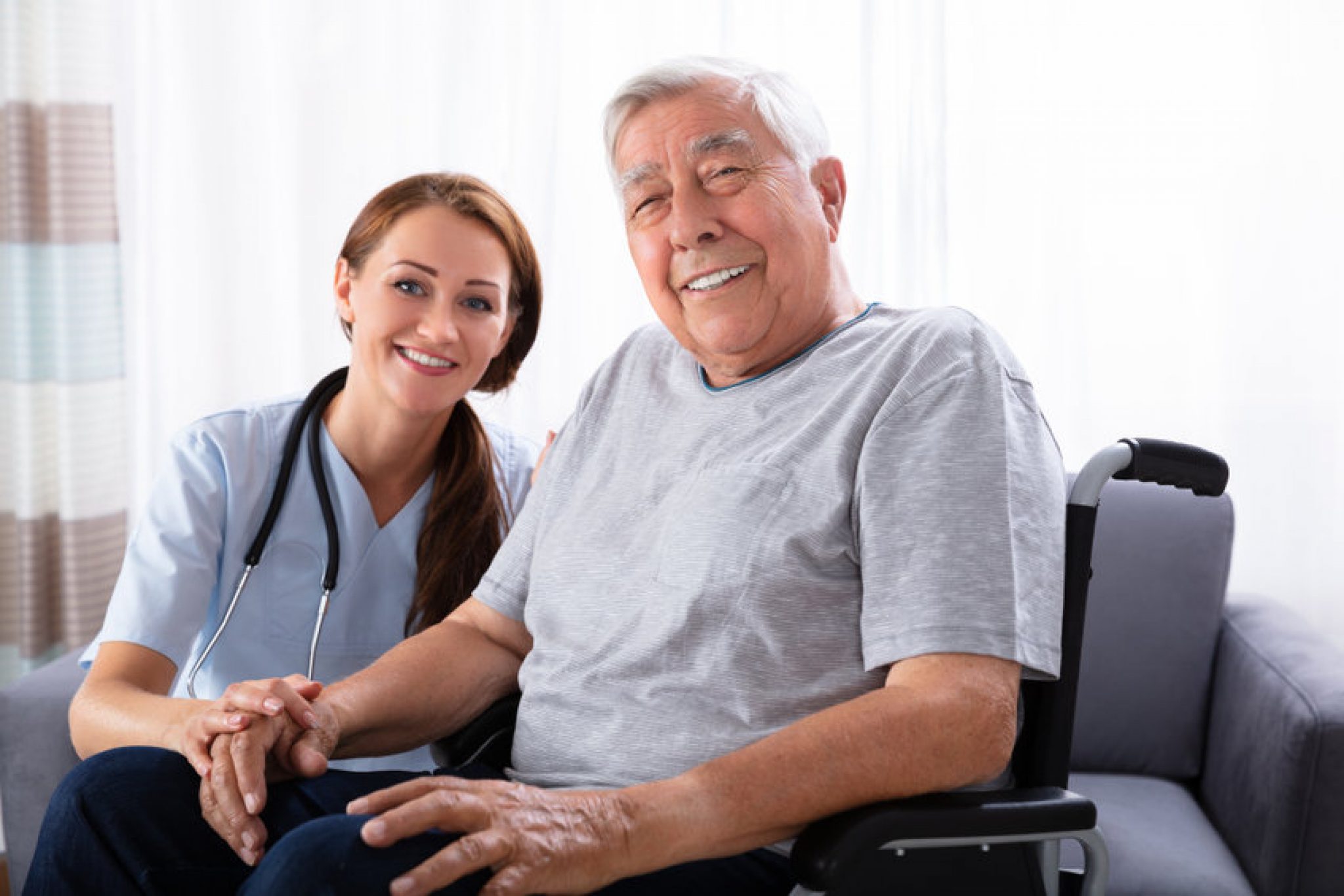 Hospice care facilities are becoming ever more important and needed throughout the USA, as the population is enjoying much longer life expectancies.
In the last decade alone, between 2010 and 2020, the proportion of the population over the age of 65 rose from 12.98% to 16.63%.
While that may not sound like a large increase, in real terms it means that the population in the target age group for hospice care increased by more than 28% in just ten years.
Putting that another way, there were nearly fifteen million more people in the 65+ age group in 2020 than there were in 2010!
As well, there is a fast-growing need for the services of hospice care providers who tend to their patients in their own homes.
This creates a different pattern of requirements in the area of insurance.
In the following article, we are dealing with the common needs of all hospice care providers – in dedicated healthcare facilities, in general facilities such as aged homes, and for patients who wish to see their last days out in their own homes amongst their families.
What are the main needs for hospice business insurance?
The common need for all hospice service providers is to be protected in the areas of liability and assets.
Liability takes the following three main forms:
Malpractice liability (also known in some cases as Professional liability or Errors & Omissions)

General liability

Corporate Indemnity
As well as liability insurance, like any business, it is necessary to take out coverage for the business' assets, like:
Commercial property

Vehicles

Data security
As well, all businesses with the specified minimum number of employees (the number is dependent on which state the hospice business operates in) must carry Workers Compensation insurance.
How much should you expect to pay for hospice service-provider business insurance?
There will always be unique aspects of your business that affect the levels and types of insurance that you need, which will come down to the cover and costs.
A good practice is to consult with insurance brokers and agents located in your vicinity, who should be able to provide general guidance.
As well, it's a good idea to do research on the internet before you commit to any policy.
The levels of risk associated with your own specifics will determine overall needs.
We can offer some general indications here of the three main categories of risks that hospice businesses are usually having to insure against. These are based on:
Size of operations – basically the number of patients being treated on average

Type of operation – whether it is a home-visiting hospice service, a facility contained within another healthcare service provider

A dedicated and residential hospice
Each of these will carry an ascending level of risk and should expect to need levels of insurance around what we are indicating in the table below.
We explain more about these types of covers after the table.
Subject
Level of cover
Likely average cost per year

Lowest exposure

General liability

$1 million per year, maximum $500,000 single claim

$400 – $650

Malpractice

$250,000 full year, $50,000 single claim

$850 – $1600

Corporate indemnity

$1 million

$150 – $200

Commercial property

Calculated on insurable value (IV)

$.30 – $.45 per $100 IV

Vehicle

Based on replacement value

$1200 – $3000

Data security

$25,000 per year, $5,000 single claim

$120 – $220

Medium exposure

General liability

$2 million per year, maximum $1 million single claim

$500 – $750

Malpractice

$1 million full year, $100,000 single claim

$1650 – $1900

Corporate indemnity

$2 million

$250 – $350

Commercial property

Calculated on insurable value (IV)

$.35 – $.50 per $100 IV

Vehicle

Based on value

$1375 – $1550

Data security

$50,000 per year, $10,000 single claim

Highest exposure

General liability

$5 million per year, maximum $1 million single claim

$1500 – $2250

Malpractice

$5 million full year, $250,000 single claim

$1950 – $3300

Corporate indemnity

$10 million

$1550 – $2200

Commercial property

Calculated on insurable value (IV)

$.45 – $.55 per $100 IV

Vehicle

Based on value

$1400 – $1650

Data Security

$50,000 per year, $10,000 single claim
These insurance estimates are largely based on the experiences of businesses in the field of personal care, for example, Teeth Whitening, Drama Teachers, Health Coaches, Doulas, Dance Instructors, Aestheticians, Permanent Makeup, Tattoo Parlors and Body Sugaring.
General liability insurance
General liability is sometimes referred to as public liability and is often referred to as "slip & fall" coverage.
It insures against claims arising from accidents brought by any third party (in other words, not a worker, family member or patient) who may have suffered some injury or property damage that they claim was due to negligence on your business' part.
A typical case may arise if a visitor to your facility trips over some wires that were left loose on the floor at the entrance to a public area.
Another such example would be if a loose pipe sprays oil or wastewater onto a passer-by, and they sustain burns and damage to clothing.
The main way in which liability insurance benefits the policyholder is in taking over the process of defending any claim.
Liability insurers have the right and duty to defend you against any claim, regardless of the cause, and must settle any resultant judgment or reasonable negotiated settlement of the claim.
Malpractice insurance
Malpractice insurance is sometimes referred to as professional liability or Errors and Omissions cover.
This is probably the largest area of risk for which hospice business insurance cover is needed.
This is because hospice caregivers are dealing with extremely sick people where the outcome is always terminal.
In these circumstances, the possibility of some allegation of incorrect or improper care is elevated, and chances of a claim are increased. 
A hospice malpractice claim can allege negligence by act or omission by a hospice care provider in which the treatment of the patient fell below the expectations.
This may result in an allegation of unnecessary pain and trauma, or accelerated death. 
Professional malpractice insurance will meet the costs of any lawsuits based on malpractice claims.
As well, the obligation is on the insurance company to mount a proper defense, as is the case in general liability coverage.
In a case of alleged malpractice, the defendant can be any health care provider, which means not just a physician, but includes any medical care provider, including nurses and other non-physicians alleged to have committed negligent acts.
Claims can also be brought for the mistakes of their employees against hospitals, clinics, hospices, managed care organizations or companies.
Some of the important additional options that can be negotiated under malpractice cover are:
Sexual misconduct liability provides cover in the event of any claim of sexual molestation or sexual misconduct during the conduct of business

Damage to property under your hospice care or control. This provides protection against claims of damage to the property of anyone else under your care.
Vehicle insurance
Any vehicle that is used in the conduct of business, including transporting workers or patients, must be covered by appropriate commercial vehicle insurance.
It is essential to understand that a private vehicle, even if it is covered by private insurance, loses its cover if it can be claimed that it was engaged in business activity.
In such a case, the insurance company would reject any claim and the hospice business will be left holding the responsibility for any damage, injury or loss.
The same goes for hired and non-owned vehicles (for example, vehicles owned by employees or short-term rentals).
If a claim is brought against the business due to an accident involving an employee while driving a personal vehicle for work-related activity, for example, on the way to or from a patient's home on business trips, etc.
This is coverage for the hospice business' liability alone, not for the driver or the vehicle.
Data security insurance
Hospice and healthcare facilities need cyber insurance because they normally need to store large volumes of very sensitive personal data regarding their customers, like Social Security numbers, family information, dates of birth, and other highly personal information.
All of this makes the potential damage from data security breaches high.
As well, there are possible vulnerabilities when authority for financial transactions are no longer exercised by the patients, and there is potential for conflicting interests.
Workers Compensation Insurance
This coverage is required by almost all states.
The number of workers varies between each state. It is important to refer to the relevant state regulations to see whether your workforce levels require cover.
Workers compensation policies provide for benefits in case a worker suffers work-related illness or injury.
These include medical expenses, death benefits, lost wages, and vocational rehabilitation.
As well, if you or your company fails to meet state regulations it can leave you as the employer to pay a penalty and leave you to pay the appropriate benefits out of your own pocket.
In almost all states except North Dakota, Ohio, Washington, West Virginia, and Wyoming, you can get workers compensation cover from an independent insurance company.
In those five states, employers can only get coverage from the government-run monopoly state funds.
Corporate indemnity
If your hospice services business is incorporated as a Limited Liability Company (LLC), it is good practice to cover the liability of directors with policies that protect corporate directors and officers in case of any allegation of wrongful management of the company.
This may include being sued by vendors, employees, investors, or competitors for actual or alleged wrongdoing. 
FAQ
What is the typical length of stay for hospice patients?
This statistic is extremely relevant and important when it comes to estimating a hospice provider's exposure to the different kinds of insurance risk.
Short-term stay usually comes about in cases of highly vulnerable patients, and this can have both positive and negative outcomes in terms of liability.
In the US, more than 25% of hospice patients are under hospice care for just one week or less.
Hospice care for short-term patients involves caring for those who are terminally ill. Such care usually does not include treatment but focuses instead on making patient as comfortable as possible.
Hospice service providers would include nurses, home health aides, social workers and doctors.
There are currently around 1.75 million hospice patients under care, and the majority of patients are 80 or more years old.
Is it possible to limit the level of risks for hospice services?
The quality of care provided can make a significant difference to the levels of legal liability.
When doctors, nurses and other personnel are appropriately qualified and trained, they can deliver the care and develop the appropriate levels of interpersonal relationships that give both the patients and their families confidence that the correct degree of medical care is being delivered.
This is the way to reduce claims because most lawsuits arise not from actual mistreatment, but from the natural pain of patients, and the grief of families. 
Another way to limit the total cost of insurance is to cooperate with the insurance provider.
Allowing them to regularly inspect the facilities and interact with the pool of staff and patients will give the company confidence that the levels of exposure to unwarranted claims is properly managed.