How to find dog walking and pet sitting jobs near me?
Dog walking and pet sitting are great ways to earn some real money and enjoy the outdoor life. In this blog, we hope to introduce you to some of the ways you can attract good business and grow into a professional.
If you get serious about it, it can turn into a full-time and good-paying occupation.
Dog walking and pet sitting are turning out to be a great way to generate some income, and can even grow into a profitable full-time business. 
One of the unhappy side-effects of the pandemic has been that vulnerable people have been less inclined to venture outdoors, but often they have taken on even more pets to keep them company while lockdowns kept visitors away from their doors. 
On the other side of the equation, people who got these pets are now starting to take those ocean cruises and foreign holidays that they've missed out on for a couple of seasons, and their beloved poodles and fluffy felines need taking care of, otherwise they can't go.
So a dedicated pet sitter comes just in time for them to catch the flight and board the liner.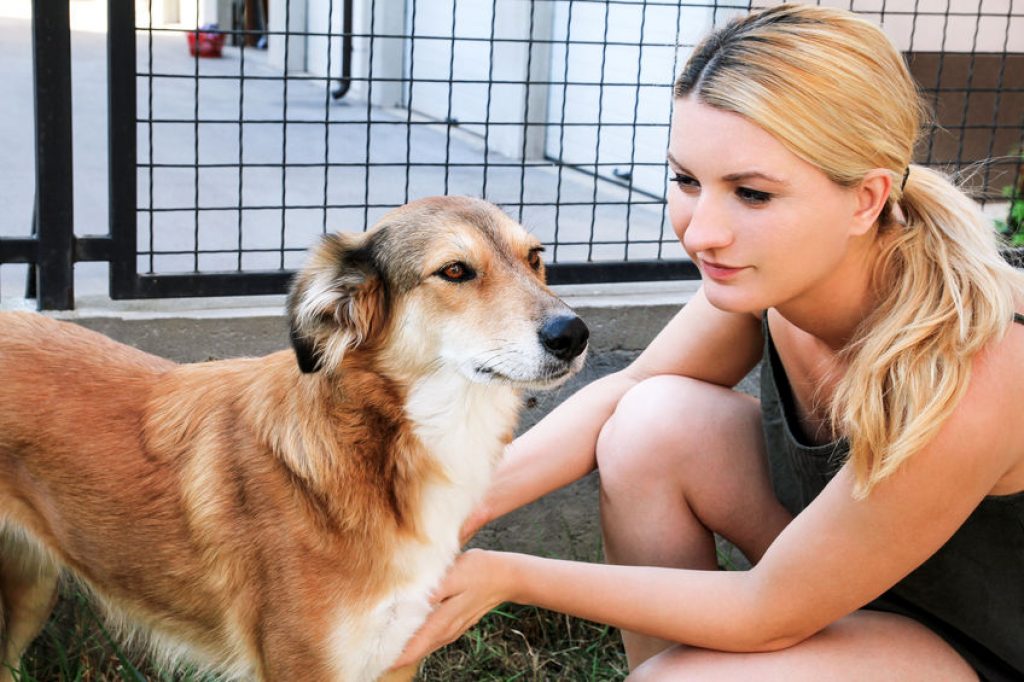 The bottom line for you, if you are looking for some way to boost your bank balance, and maybe at the same time get the exercise you missed out on over lockdown, or are happy to have somewhere to park your body and get paid for doing it, then now is the time to start.
How much should you get paid to walk a dog?
Last year, across the whole USA, dog walkers charged an average of just a bit more than $22.00 for a half-hour dog walk.
Prices range from about $19 to $30, and obviously vary mostly by where the walk is happening, with top rates in New York, and less for rural areas.
But, that's not the whole picture, because just imagine you've become popular in an area where many people are looking for the best walking service for their expensive, or just beloved, poodles and mastiffs.
You can start to ask yourself "How much do celebrity dog walkers make?".
We have read about someone you can call 'California's dog walker to the stars!' Movie stars and big-shot producers as well as other corporate executives call them in to take out their beloveds.
We see that successful dog walkers promote new business from customers by offering new customers a few free come-ons to encourage first-time customers.
Some go so far as to do a limousine-level transportation of dogs from home to beauty salon, or vet hospital, or to the fabulous beaches of Malibu. Just think of the pets you are taking care of as "your family", not just animals. That shows your customers the level of devotion and respect you have for their pets.
Some of the typical services top dog walkers offer are:
Supervised play with other animals, taking dogs to hiking trails or dog parks for exercise

Workouts with mixes of high or moderate activity designed to meet the temperament  and fitness level of each dog

Group hikes on the trail for fitness

Leisurely strolls for older or sedentary breeds
When you are taking multiple customers' dogs out together you should match like dogs together!
Taking a St Bernard and a Beagle out on the same hike may be leading all three of you into a tangle, so follow the advice of the expert and "mix and match".
We'll learn a bit more from her further on in this article.
How do I find dog walking jobs near me?
In all of the following sections, where we are talking about "dog walking", we are referring equally to pet sitting.
In these sections, we are hoping to tell you how to promote your business and it makes no difference whether you are doing dog walking, pet sitting, or even house sitting, it's the same technique for you to generate the business.
There are two main paths you should be following. The first one is local advertising and promotion.
Print up a batch of pamphlets that advertise what you do, the hours you want to work.
Emphasise your experience, and tell a good story that will make the reader interested.
It's good to give as much information about yourself as you can so people will feel confident when they come to entrust you with their pets.
Now, armed with these, start visiting pet stores, local kennels, veterinarian clinics – any location where pet owners are likely to gather.
As well, go to local supermarkets that sell pet food, and see if you can get them to display your pamphlet, or better still hand them out.
Let's give you a great idea that we have seen when travelling overseas.
Make the bottom edge of your pamphlet into a series of small tear-offs (you can generally get 10-12 on the bottom of a standard A4 page), each one with your name and phone number. This lets people who see the pamphlet simply tear one strip off the bottom – no need to write down your number or punch it into their phone, and you have suddenly multiplied the reach of your advert by a power of 12!.
The second path is to go onto the internet and start to search. You should be very specific about what you are searching for.
Instead of asking Google "are there any jobs for dog walkers", pin the engine down to bring you more meaningful results, otherwise you will see lots of paid-for ads at the top and have to hunt for relevant links. Rather ask questions like:
dog walking jobs near me for 16 year olds

pet sitting jobs near me for 11 year olds

dog sitting jobs in the morning near Brentwood for 12 year olds

dog exercise jobs for 17 year olds

dog walking jobs near me part time

dog walking jobs near me craigslist
There are a few special locality specialists, like craigslist.com, indeed.com, and others, where people who are looking for local services post their requirements, and you can start to immediately locate potential customers in your chosen area.
Alternatively, look for service provider websites like rover.com and petsitter.com, where you can advertise yourself.
Learn another lesson from the top California dog walker.
If you do a google search for the name of her dog walking service, you'll see that she's top-of-the-pops with most of the most important social services and pet reference sites like Facebook, Yelp, and Petsit, and she has a great website promoting her business.
So get yourself working and promoted in social media, and for just a few dollars a month, you could get yourself a super website.
How do I become a dog walker in my area?
One of the best ways to start is to get yourself a dog and start walking! You will start to meet other dog owners who are out walking their own pets, and get the chance to meet potential customers, as well as to learn what is going on – maybe find out about your competition, or get leads to other owners who lost their walker and are looking for a new one.
If there are local pet clubs, join up, or at least go to their meeting, again so that you become known in the community, and also get to know what's going on.
FAQ
How much should I charge for a 30 minute dog walk?
This depends very much on what others in your area charge.
In the beginning, you can't expect to get more than the average, and you should maybe be prepared to undercut the opposition at least until you are getting more business.
As we said at the beginning, averages across the whole country are around $22 per hour, but it can be as low as $18-$19.
How much should you get paid to walk a dog?
You can only expect to be paid what the owner is prepared to pay, which is generally what other dog walkers around you are charging. So try to find out, and then you can offer new customers a better deal and get going.
How much do celebrity dog walkers make?
We spoke about Annie Lever's $20,000 per month in partnership with her hubby, but that's no way to judge. Start off with reasonable expectations and see what good hard work can bring you. It's our advice not to go rushing off to Hollywood to see if Tom Cruise is looking for a new dog walker!
Does a dog walker need insurance?
If you are doing dog walking as a serious business, then you need to act like a businessman and take out proper insurance.
We have written about the sorts of risks you run without insurance in dog walking, and about insuring your equipment if you are getting serious about the business, and also about how you can make use of short-term insurance cover if your dog walking business is temporary or seasonal.
Final thoughts
Dog walking and pet sitting are great ways to earn some real money and get side-benefits like good exercise, places to visit and stay, and many more.
If you get serious about it, it can turn into a full-time and good-paying occupation.
Disclaimer: The external websites, media services and advertising services mentioned in this article are purely for reference.
We have no business relationship with them, and provide this information purely for your benefit, without liability for accuracy or validity.