Insurance for the hookah lounge business
To insure a hookah lounge, you will need to purchase a commercial insurance policy. This type of policy is specifically designed to provide coverage for your hookah lounge business, and it can protect your interests from a variety of risks, including liability for injuries that occur on your premises and damages to your property.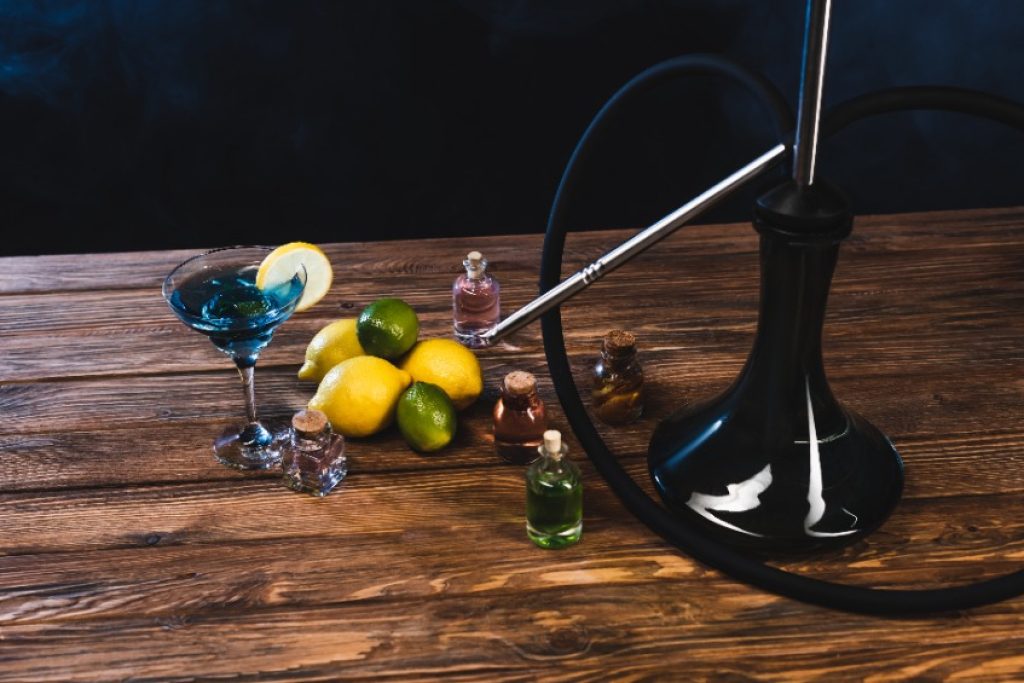 Here are some steps you can follow to insure your hookah lounge:
Determine the types of coverage you need:
Consider the specific risks that your hookah lounge may face, and what coverage you need to protect against those risks. Some common coverage options for hookah lounges include:

General liability

Product liability

Personal damages

Property insurance

Business interruption insurance.

Shop around for quotes:
Contact several insurance companies or brokers to request quotes for the coverage you need.
Be sure to provide detailed information about your hookah lounge, including its location, size, and services offered.
It is essential that you specify exactly what the nature of your business is, because many standard liability insurance policies specifically exclude tobacco-related exposures, such as hookah bar insurance, from their policies.
Compare quotes:
Once you have received quotes from multiple insurers, compare the coverage and premiums to find the best policy for your needs.
Purchase a policy:
Once you have selected a policy, work with the insurance company or broker to complete the necessary paperwork and pay the premium.
Keep your policy up to date:
Be sure to review and update your insurance coverage as needed to ensure that it continues to meet the needs of your hookah lounge.
Working with a qualified insurance broker with experience insuring businesses like yours is a good idea. They can help you identify the coverage you need and find the best policy at a competitive price.
Liability insurance for your hookah lounge
General liability insurance is a type of insurance that provides coverage for a wide range of business-related risks, including:
Bodily injury: covers injuries to people, including customers, vendors, and employees.
Property damage: covers damages to third-party property, such as a customer's clothing or equipment.
Advertising injury: covers claims arising from advertising activities, such as defamation or copyright infringement.
Personal injury: covers claims of libel, slander, or any other personal injury that did not involve physical harm.
An example of what type of claim would be covered by general liability is if a person trips over a loose carpet inside your darkened lounge at night, falls and breaks a leg.
This is not coverage only for customers. Even uninvited visitors who have walked into your lounge are entitled to expect a safe environment and can sue you if they suffer some accident.
General liability insurance is also called 'trips-and-falls' cover because it is the most frequent kind of claim. General liability claims are also the most common insurance claims that are not the result of contract breaches or financial disagreements.
The amount of general liability insurance a small business like a hookah lounge needs will vary greatly depending on the specific risks and exposures of the business.
Some factors that can impact the amount of coverage a small business needs include the type of products and services it provides, the location and size of the business, and the number of employees.
It is generally recommended that small hookah lounge businesses carry at least $1 million in general liability insurance to protect against third-party claims for bodily injury, property damage, and personal and advertising injury.
However, some hookah lounge owners have chosen more coverage because of the increased risks they face. It is a good idea to speak with an insurance professional or an attorney to determine the appropriate amount of coverage for your specific business.
Product liability insurance is a type of insurance that protects businesses from financial losses resulting from claims of injury or damage caused by a defective product.
In the case of a hookah lounge that is supplying both the product and the equipment that customers will be using, you face double the risk of a vendor or service provider. 
Several types of accidents can occur in a hookah lounge.
Some potential accidents include:
Slip and fall accidents: These accidents can occur if the floor is wet or slippery, or if there are tripping hazards present.

Burns: Hookah lounges often have open flames and hot coals, which can cause burns if someone comes into contact with them.

Inhaling smoke or toxic chemicals: Hookah smoking involves inhaling smoke and potentially toxic chemicals, which can lead to respiratory problems and other health issues.

Accidents involving hookah equipment: Accidents can occur if hookah equipment is not used properly or if it is defective.

Defective product claims: Customers can claim that the tobacco you supplied was defective or even dangerous.
It is important for you to take steps to prevent accidents and injuries, such as maintaining a clean and safe environment, properly training employees, and ensuring that all hookah equipment is in good working order.
Unless you have done this, you could face even greater claims of negligence.
Product liability insurance covers the cost of defending against a liability claim and any damages that may be awarded in a successful claim.
The coverage provided by product liability insurance is designed to protect businesses that manufacture, distribute, or sell products from claims made by consumers who have been injured or had their property damaged as a result of a defect in the product.
It is important for businesses that sell or manufacture products to have this type of insurance to protect against the potential financial consequences of a product liability lawsuit.
Personal damages insurance is a type of insurance that covers damages that you may be legally responsible for.
This can include damages to someone else's property, as well as bodily injury or emotional distress caused to another person.
Personal damages insurance should be part of your commercial insurance property, but it could have been excluded in view of the nature of your hookah lounge business.
It can also be purchased as a separate policy. It is designed to protect you financially if you are sued for damages that you are found to be legally responsible for.
Commercial property insurance covers damages to buildings and other structures used by your hookah lounge business for business purposes.
It can also cover the contents of the insured property, such as equipment, inventory, and furniture.
Commercial property insurance is typically purchased by hookah lounge owners to protect their investment in their commercial property and to provide financial security in case of unexpected events, such as fires, storms, or vandalism.
It may also be a requirement if you are leasing the premises of your hookah lounge. It is important to know that if you are operating your hookah lounge out of a part of your private home, then your homeowner's insurance policy does not cover you against these risks and you should take out separate commercial insurance.
Many insurance companies offer a combination of General Liability and Commercial Property insurance in a bundle known as a Business Owners' Policy (BOP).
As long as your business is small enough to stay under the limits, you can save on the total premiums by taking out a BOP policy rather than the other individual policies.
The specific coverage provided by a commercial property insurance policy can vary, but it may include protection for the physical structure of the building, as well as any outdoor structures or fixtures.
It may also cover the cost of temporary relocation or additional living expenses if the business is unable to operate out of the insured property due to damages.
Business interruption insurance is a type of insurance that provides financial protection to a business in the event that the business is unable to operate due to a covered loss.
This type of insurance can help a business continue to pay its expenses, such as rent, salaries, and utilities, even if it is unable to generate income.
Business interruption insurance typically covers losses resulting from a variety of events, such as natural disasters, fires, and other types of property damage that cause a temporary shutdown of the business. It may also cover losses due to utility outages or supply chain disruptions.
The specific coverage provided by a business interruption insurance policy will depend on the policy language and the terms of the coverage.
How much is insurance for a hookah lounge?
Every hookah business will need to structure the insurance policies to cover its own specifics, and the cost of the cover will depend on your needs and requirements. You can make some policies more affordable by accepting a higher level of deduction on any claim, which means that you have to pay the first specified dollars on any claim before the insurance kicks in.
We can base these estimates on other businesses that work in areas similar to yours, like Nightclubs, Tattoo Parlours, and Music Venues.
| | | |
| --- | --- | --- |
| Subject | Level of cover | Likely average cost per year |
| General liability | $1 million per year, maximum $250,000 single claim | $600 – $950 |
| Personal Liability | $50,000 full year, $10,000 single claim, $1,000 deductible | $650 – $1100 |
| Product liability | $250,000 full year, $50,000 single claim, $2,000 deductible | $550 – $820 |
| Business interruption | $10,000, with $500 deductible | $400 – $650 |
| Commercial property | Calculated on insurable value (IV) | $.30 – $.45 per $100 IV |
| BOP | General liability + Commercial property | $500 – $700 plus $0.25 – $0.35 IV  |
FAQ
Is a Hookah Lounge a good business?
Hookah lounge industry trends show that the global hookah tobacco industry was worth over $800 million in 2020 and it is projected to at least double by 2030.
It's a good way to start a business, with low startup costs. The costs include space rental and preparation, and hookah supplies and equipment.
You can also integrate a liquor bar as long as you can get the liquor license and inventory.
Does a Hookah Lounge need a music license?
The answer depends very much on your location, and both city and state laws that are relevant.
Be sure to talk to a competent advisor or attorney before you start playing music, even if it's soft in the background.
The problems that can arise from playing music without a license come from breach of copyright, and none of your insurance policies will be covering this.