Music Venues Insurance – Cost and Policies
Venues that offer live music and concerts should carry all of the insurance coverage for the particular risks that entertainment venues are subject to, and to do this they can focus on the specialized policies offered under Live Music Venues insurance.
The most important point to take away from this page is that there are no 'one-size-fits-all policies' that will offer you all of the protection you require.
It would be best if you tailored the package to get the ideal insurance coverage.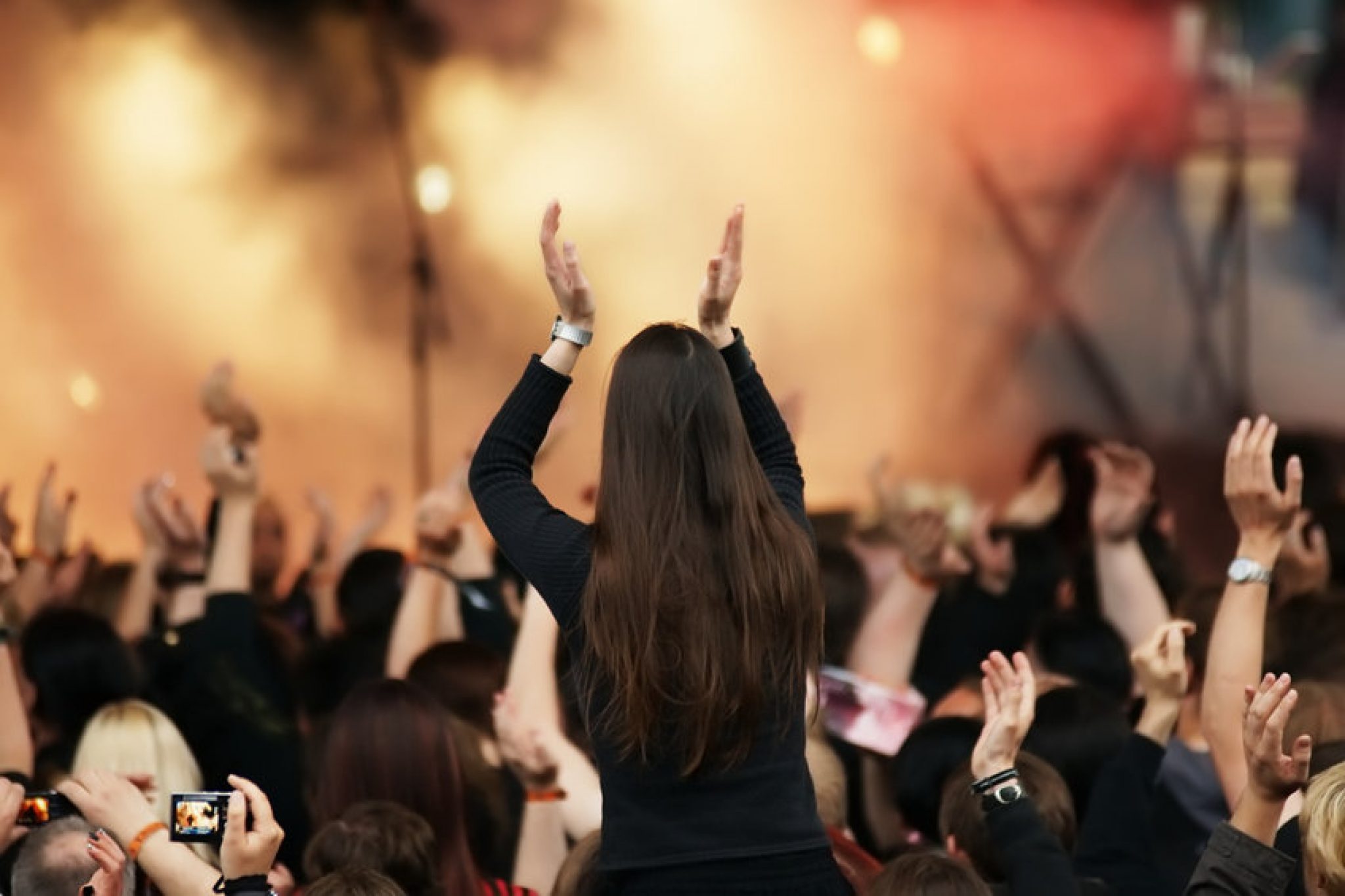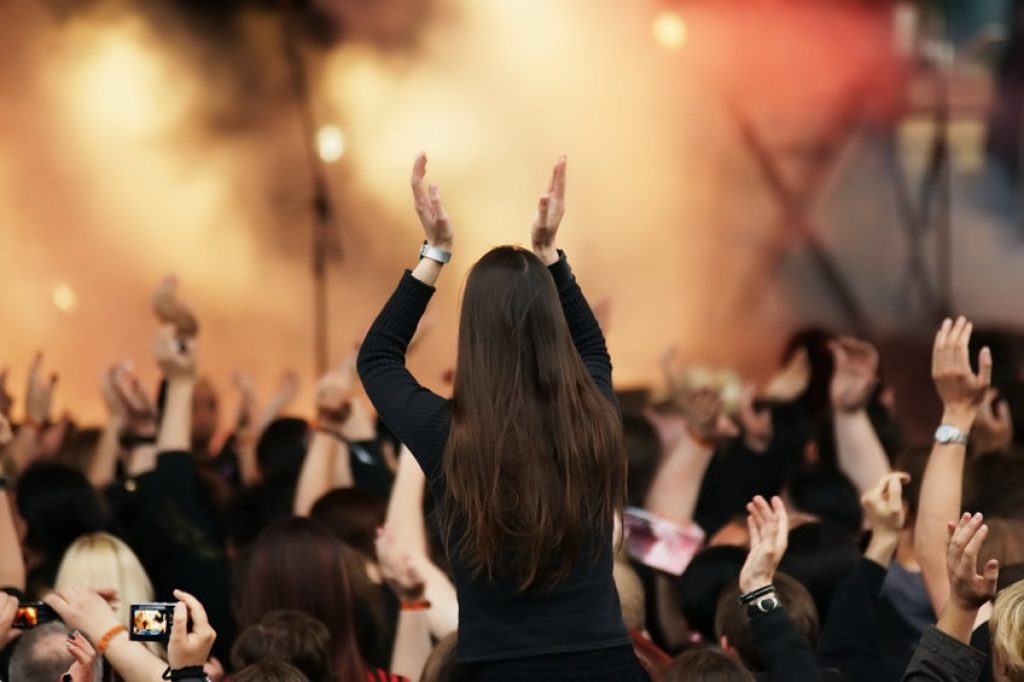 As well as the risks that are common to all businesses, operating a public venue that can be heavily populated at peak times, and that offers attractions which can lead to high density of people out to have a good time leads to the possibility of many different kinds of risks.
This means that liabilities not normally stipulated in regular business insurance should be explicitly covered on your insurance.
Some of these special clauses include:
Liquor liability insurance

Excess liability from intoxication, especially in the areas of medical expenses, personal injury and temporary staffing

Product liability

Event advertising liability 
As well as these, like any other business, it is important to have the other liabilities and assets covered, including:
General liability

Commercial property and Inventory

Commercial vehicles

Workers Compensation
How much can a Live Music or Entertainment venue expect to pay for full insurance cover?
Clearly, there are many individual and specific elements that will determine what levels of cover are needed for your own particular business, and also what the insurance cover is likely to cost. 
We can base these estimates on other businesses operating in similar areas, such as DJs, Event photographers, Nightclubs, Event planners and Party equipment rentals.
What we can do here is to outline the general picture that these similar businesses are experiencing and to pinpoint the areas that are most likely to change depending on your own operations.
The best way to focus on the special aspects of your business that will affect the levels and types of insurance that you need is to consult with insurance brokers and agents who have direct experience in your city.
They will be able to provide general information as well as point you towards the insurance companies who are able to meet your needs.
Another good idea is to research the subject on the internet, with focus on the specifics of your particular area of operations.
In the broadest sense, your level of risk is associated with your own business and this will define your overall needs.
In general, there are three main levels of the risks that venues are usually insuring against.
These are based on:
The size of the venue, measured in both the square footage and in the number of customers that can be accommodated on average (with the proviso that peak capacity can also have a strong influence on the necessary levels of cover)

Type of live entertainment sessions catered for – whether it is a regular venue that offers constant sessions, or perhaps is a multi-purpose venue that can bring in high volume audiences on specific dates, or is a dedicated venue contained inside a different facility (such as a hotel, sports venue etc.)

The features of the venue (generally, venues with fixed and permanent seating will attract lower premiums than unstructured venues)

The range of services offered (music only, dancing, food and liquor etc.) as well as the patterns of business (peak over weekends only will generally require higher levels of cover or higher premiums compared to all-week regular demand)
Each of these will create a different level of risk and you should expect to need levels of insurance around what we are indicating in the table below.
We explain more about these types of covers after the table.
Subject

Level of cover

Likely average cost per year

Lowest levels of risk

General liability

$1 million per year, maximum $100,000 single claim

$400 – $650

Personal Liability

$50,000 full year, $5,000 single claim

$250 – $400

Product liability

$50,000 full year, $5,000 single claim

$120 – $200

Liquor liability

$10,000, with $500 deductible

$400 – $650

Commercial property

Calculated on insurable value (IV)

$.30 – $.45 per $100 IV

Vehicle

Based on replacement value

$1200 – $3000

Medium exposure

General liability

$2 million per year, maximum $500,000 single claim

$600 – $850

Personal Liability

$100,000 full year, $10,000 single claim

$350 – $550

Product liability

$10,000 full year, $10,000 single claim

$220 – $300

Liquor liability

$25,000, with $500 deductible

$600 – $850

Commercial property

Calculated on insurable value (IV)

$.40 – $.55 per $100 IV

Vehicle

Based on replacement value

$1600 – $4000

Highest exposure

General liability

$5 million per year, maximum $100,000 single claim

$800 – $1150

Personal Liability

$250,000 full year, $25,000 single claim

$550 – $800

Product liability

$250,000 full year, $25,000 single claim

$350 – $600

Liquor liability

$100,000, with $1000 deductible

$700 – $1050

Commercial property

Calculated on insurable value (IV)

$.50 – $.70 per $100 IV

Vehicle

Based on replacement value

$2200 – $5000
General liability insurance
Because there is the possibility that you have to face claims of bodily injury and property damage from people visiting your venue, it is essential that you have general liability insurance.
It will cover you against:
injury to a member of the public at the event (but not including anybody employed by you – for this you need Workers Compensation insurance)

accidental damage to property belonging to a third-party on the premises of the event
Professional liability insurance
This policy provides cover that protects you from lawsuits and monetary claims alleging inadequate or improper provision of the services for which you have received payment, or some error or omission by you or an employee during the period of the activity at the venue. Examples include a service interruption caused by power failure, or inadequate services, improper facilities etc.
Product liability
When your venue is serving food, beverages and liquor, you are required to adhere to the US Government Food & Drug Administration's Food Safety Modernization act (FSMA).
In any event where customers have been served  food or drinks at your venue, a claim for food poisoning or any number of other complicated results can occur.
If a patron starts to feel sick, or develops a reaction to something they were served, there is every possibility that you can face hospital, medical or even life-threatening claims unless you have comprehensive coverage.
Liquor liability insurance
Liquor liability insurance (also known as host liquor liability insurance) is an extra coverage required by any venue that serves alcohol, in case it is sued for property damage or bodily injury caused by guests who become intoxicated inside your venue.
Commercial insurance
Commercial insurance is needed to cover all of the buildings, inventory and equipment  that you own or rent against fire, theft, vandalism and all the other natural threats.
In most cases of music and entertainment venues, the business has a substantial investment in costly and specialized features, inventory and equipment.
It is important to be able to replace it in case of any loss, damage, or theft. Without it, business will halt.
Vehicle insurance
Any vehicle that is used in the conduct of business, including transporting workers or customers, must be covered by the proper commercial vehicle insurance.
A private vehicle, even if it is covered by private insurance, is unprotected when it is engaged in business activity leaving you holding responsibility for any damage or  injury coming from an accident or loss due to theft.
Similarly, for hired and non-owned vehicles (for example, vehicles owned by employees or used by you on short-term rental).
Also, specific policy cover is needed to protect the business in case of an accident while you or an employee was driving a personal vehicle for work-related activity, for example, on the way to or from a venue. 
Workers Compensation Insurance
In most states (except North Dakota, Ohio, Washington, West Virginia, and Wyoming), you are able to buy workers compensation cover from any insurance company.
However, in those states, you can only get the required coverage from the state-run bodies.
Workers compensation coverage varies between the states.
Refer to the relevant state regulations to see whether you employ the levels that mandate cover. 
Workers compensation policies provide benefits in case a worker suffers a work-related illness or injury and will cover medical expenses,lost wages,  death benefits and rehabilitation treatments.
Be careful because if you fail to meet state regulations, you as the employer will have to pay the benefits out of your own pocket and could even be subject to a fine or other penalty.
FAQ
What is the definition of an entertainment venue for insurance purposes?
Any location containing premises for which the primary business or activity is the providing services to members of the public for exhibitions or entertainment.
Examples are stadiums and concert halls. Nightclubs, music venues, clubs and bars with live music can all be regarded as entertainment venues.
What are the special features of music venue insurance?
Entertainment venue insurance should include all the normal business coverages, such as general liability insurance and public liability cover along with cover for buildings and contents.
You should be aware that there can be other risks which will need covering, such as cyber insurance and business interruption insurance.
For these, you should consult with specialized insurance brokers and agents who can point you in the right direction for the appropriate policies.
How much insurance does a concert venue need?
The levels of cover concert venues need can be highly specific depending on the features of the venue, like the size, the type of seating, the sort of acts featured, the building's age and condition as well as the insurance history.
Which music venues can be covered by the types of policy outlined above?
The range of different types of venues is quite large, and is also dependent on local terminology.
However, as a general rule, we are taking the following list as being a pretty good outline of what kinds of operations will be covered by the insurance overages we have identified:
Nightclubs

Music festivals

Late night venues

Lounges

Sport venues with bars or member-only rooms 

Comedy clubs

Pubs and Taverns

Sports Bars

Jazz bars

Stadiums

Restaurants with live entertainment
A case study of when insurance was a vital asset for a venue
In cases where liquor service is an aspect of a venue, there has been a trend toward a significant increase in claims arising from liquor liability.
On top of the usual range of claims, such as fights, slip and falls, cancellations and the other sorts of claims, it's even been extended into areas like vehicle accidents and driving under influence.
Venues have even been dragged into court cases arising from motor vehicle accidents.
In a typical example case, a customer who had imbibed over the legal limit was then involved in an accident.
The other injured party invoked a degree of responsibility for the accident onto the venue in the subsequent lawsuit even though the venue made the claim that they had done everything possible to ensure the safety of their patrons.
In the end, the case was settled but the parties each had to  carry their own legal costs, and without adequate insurance, the venue owners would have faced a bill of many thousands of dollars.
Is short-term insurance available for concert organizers or promoters?
Short-term business insurance by the day or week can be a good option for event promoters who are managing concerts, live shows and other features on specific dates.
Temporary insurance covers a nominated time period, which could range from a single day through a week, a month or several months.
There are individual clauses for each type of insurance, such as professional liability, general liability, commercial property, inventory equipment etc.
Is temporary insurance more expensive?
Insurance companies load their policies with "front-end" charges to cover the expenses that are carried in creating, marketing, registering and processing the policy.
For example, this can mean that a policy for covering a venue for one week will start off with a "base" premium of 10-15% of a full year's annual policy cover, despite only having actual risk cover for the shorter period.
This is the same concept as the "flag-fall" charge that starts when you hail a cab.
You are immediately up for a few dollars, and then you pay for the mileage and time.
Short-term policies come with a similar built-in "flag-fall" cost that is the same regardless of the length of the coverage. 
One of the special features of short-term insurance is that premiums are refundable in cases where the event is canceled before the scheduled event start date/time.