Handyman License Exam in the USA: A State-By-State Guide
Navigate through this detailed guide for key insights into the handyman license exam across U.S. states, including contractor and plumbing exams.
The handyman industry in the United States has grown significantly over the past few years, as more and more people turn to professionals for help with home repairs, maintenance, and remodeling projects.
However, getting started in the industry usually requires obtaining a handyman license, and for that, passing a handyman license exam is often required. The procedures for obtaining a license can vary from state to state, making it somewhat challenging to know what to expect.
In this comprehensive guide, we'll explore the handyman license exam requirements across different states, as well as the general process involved. We'll also touch upon specific aspects such as contractors' license exams, plumbing license exams, and various other aspects to provide a rounded view.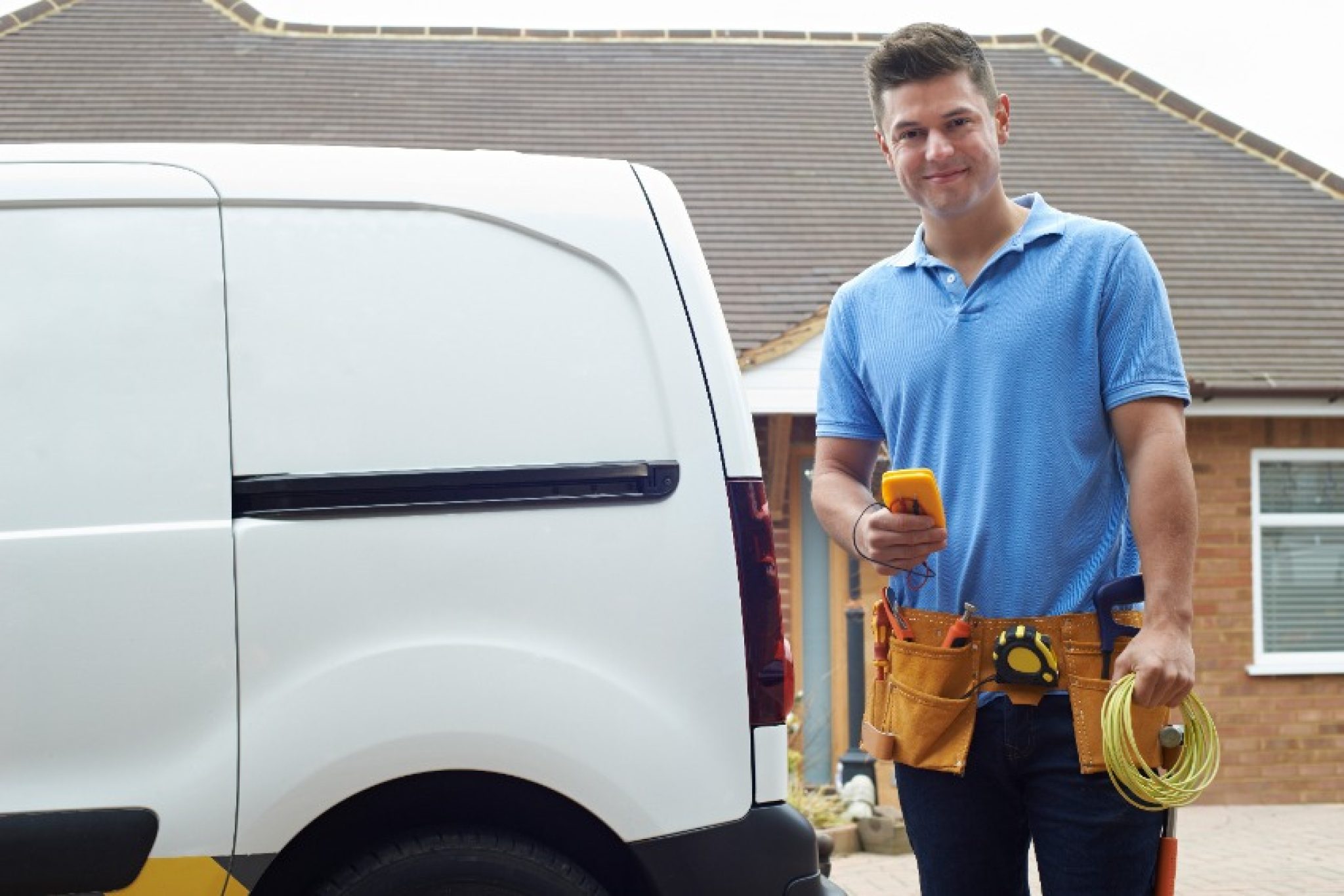 Handyman License Exam: General Overview
Before diving into state-specific regulations, let's understand the general process for obtaining a handyman or contractor's license:
Education and Experience: Most states require a specific amount of experience and sometimes education before you can apply for a license.
Application: Complete the application process which often includes background checks and submission of business details.
Exam: Pass the licensing exam, which may include questions on trade skills, business management, and state-specific laws and regulations.
Fees: Pay all the associated fees which usually include exam fees, application fees, and license issuance fees.
Insurance and Bonds: Some states require you to obtain liability insurance and a surety bond.
Issuance and Renewal: Once you pass the exam and meet all the requirements, the license will be issued. Licenses generally have to be renewed every one to three years.
State-By-State Guide:
Note:
This information is subject to change, you may need to get updated with the gov website of each state over time.
Also, this table may not include all the nuances, so it is recommended to consult the relevant state websites for complete details.
Before starting work, consult with local authorities to find out if there are any local rules you need to follow.
State
Requirements
Links to state gov website.

Alabama

Contractor's license required for commercial projects over $50,000 and home projects over $10,000. Alabama General Contractor License Exam is mandatory.
Alabama Info

Alaska

General contractor license needed for projects over $10,000. Business and law exams are required.
Alaska Info

Arizona

License required for jobs over $1,000 or those requiring a building permit. Administered by the Arizona Registrar of Contractors.
Arizona Info

Arkansas

Contractor's license required for residential projects over $2,000.
Arkansas Info

California

Contractor's license required for jobs over $500. Includes a trade exam and a business & law exam.
California Info

Colorado

Licensing managed by individual cities and municipalities.
Colorado Info

Connecticut

Home improvement contractors must register with the Department of Consumer Protection. No state-level exam required.
Connecticut Info

Delaware

Requires a business license. Specialized trades like electrical and plumbing require exams.
Delaware Info

Florida

Stringent requirements; jobs over $1,000 usually require a license. Must pass the Florida Contractor Exam. Separate plumbing exam available.
Florida Info

Georgia

Requires a Residential-Basic Contractor license for projects over $2,500. Must pass Georgia Contractors License Exam.
Georgia Info,

State Licensing Board for Residential and General Contractors

Hawaii

Most home improvement projects require a contractor's license. Must pass Business and Law exam and a trade exam.
Hawaii Info,

Idaho

In Idaho, you usually don't need a special license to do basic repair jobs like fixing doors or painting walls. But if you want to do special tasks like plumbing, electrical work, or heating and cooling services, you'll need a special license for that. To get this license, you often have to study, get work experience, and pass a test. You'll also have to renew the license after some time and may need to keep learning new things in your field.
Idaho's requirements for trade-specific licenses usually involve a combination of education, work experience, and passing a qualifying exam.
Idaho Info

Illinois

No state-wide contractor license requirement; roofing license required. Some cities require specific trade exams.
Illinois Info (Chicago)

Indiana

No state-level license requirement. Local municipalities may have their own exams.
Indiana Info

Iowa

Requires construction contractor registration but no specific state-level handyman license or exam.
Iowa Info

Kansas

Requires general liability and workers compensation insurance. Some cities might require a general contractor license exam.
Kansas Info

Kentucky

State-level exam required for electrical, HVAC, and plumbing but not for general handyman services.
Kentucky Info

Louisiana

Residential Contractor license needed for jobs over $75,000. Must pass Louisiana Contractors License Exam.
Louisiana Info,
Residential License,
Exams Classifications

Maine

No state-wide license requirement. Some specialized trades require licensure and exams.
Maine Info

Maryland

Requires Home Improvement License. Exam focuses on home improvement law.
Maryland Info,

Massachusetts

Requires Construction Supervisor License. Exam covers construction laws, business laws, and building codes.
Massachusetts Info

Michigan

Requires Residential Builder or Maintenance & Alteration Contractor License. Exam covers various topics.
Michigan Info

Minnesota

Requires Residential Building Contractor license. Exam covers business law and trade skills.
Minnesota Info,

Mississippi

In Mississippi, you don't need a handyman license for small home jobs under $10,000. But for jobs costing more than $10,000, you need a special home remodeling license. To get this, you have to pass two tests: one on the specific trade and another on business and law. You also have to show you have insurance for accidents and injuries.
The exam covers law and business management. For more information, refer to the relevant links.
Mississippi Info,

Missouri

No state-wide license or exam requirement. Check local municipalities for regulations.
Missouri Info

Montana

Requires Construction Contractor Registration but no state-wide exam.
Montana Info

Nebraska

Requires contractor registration but no state-level exam.
Nebraska Info

Nevada

Requires contractor's license. Must pass Nevada Contractor Management Survey Exam and trade exams.
Nevada Info,
Contractor License Examination

New Hampshire

No state-wide license requirement. Specialized trades may have their own requirements.
New Hampshire Info

New Jersey

Requires Home Improvement Contractor registration but no exam.
New Jersey Info,
Home Repair Contractor/Salesperson – FAQ

New Mexico

Contractor's license required for most home improvement activities. Business and law exams are required.
New Mexico Info,
Exam Info

New York

No state-wide license requirement. NYC requires a Home Improvement Contractor license.
New York Info

North Carolina

Requires General Contractor License for projects over $30,000. Exam required.
North Carolina Info,
Home Improvement Info

North Dakota

Contractor license required for jobs over $4,000. Must pass the North Dakota Business and Law Exam.
North Dakota Info,
How to Become a Licensed Contractor

Ohio

No state-wide license requirement. Local regulations may vary.
Ohio Info

Oklahoma

In Oklahoma, you usually don't need a special state license to do basic handyman jobs like repairs and maintenance. But if you're doing specialized work like electrical, plumbing, or heating and cooling (HVAC), you'll likely need a special license for that kind of work.
Oklahoma Info,

Oregon

Requires Residential Contractors License. Must pass Oregon Construction Contractors Board Exam.
Oregon Info

Pennsylvania

Requires contractor registration but no state-level license.
Pennsylvania Info

Rhode Island

Requires contractor's registration; no state-level exam is required.
Rhode Island Info

South Carolina

Requires Residential Builder License for home projects over $5,000. Exam required.
South Carolina Info

South Dakota

No state-level license requirement.
South Dakota Info

Tennessee

Requires Home Improvement License for projects between $3,000 and $25,000. Exam required.
Tennessee Info,

Texas

No state-wide license required. Some cities have specific requirements.
Texas Info

Utah

Requires contractor's license. Must pass the Utah Business and Law Exam.
Utah Info,

Vermont

Requires registration but no state-level exam is required.
Vermont Info

Virginia

Requires contractor's license. Class A, B, and C licenses available based on the scope of the project.
Virginia Info

Washington

Requires contractor registration and surety bond. No exam.
Washington Info

West Virginia

Requires Contractor License for projects over $2,500. Must pass the West Virginia Business and Law Exam.
West Virginia Info,

Wisconsin

Requires Dwelling Contractor Certification. No state-wide handyman license or exam.
Wisconsin Info

Wyoming

No state-wide license requirement.
Wyoming Info
How to find more information:
Search Engines: Use a search engine to look up "[Your State] contractor licensing board" or "[Your State] handyman license requirements." Make sure to rely on official government (.gov) or state-affiliated websites.
State Websites: Most states have an official web portal that links to various departments. Navigate to the business or contractor licensing section.
Local Government: If your state doesn't have a statewide requirement, look at county or city websites for local regulations.
Associations and Organizations: Groups like the Associated General Contractors of America sometimes offer resources that can guide you to state-specific information.
Legal Advisors: When in doubt, consult a legal advisor familiar with contractor laws in your state for the most accurate information.
Remember to always double-check any information you find, as rules and regulations frequently change.
Conclusion
Navigating the complexities of handyman licensing in the United States can be daunting due to varying regulations across states. However, being knowledgeable about these requirements not only makes you compliant with the law but also adds credibility to your business. Preparing well for the licensing exams, irrespective of the state, ensures that you are well-equipped to provide excellent service and adhere to local laws and regulations.
Before starting your journey, always consult your state's contractor or business licensing board for the most accurate and current information, as rules are subject to change. Good luck on your exam!
Sample Handyman License Exam
An example of a handyman license exam might help you better understand the kind of questions that are often included. Below is a sample set of questions that are similar to what you might find on a general handyman or contractor license exam.
Please note that these are hypothetical questions and are intended for educational purposes; they may not reflect the exact questions on a real exam and there is a difference between that states.
Section 1: General Knowledge
What is the standard size of a two-car garage?

A) 18 x 20 ft
B) 20 x 22 ft
C) 24 x 24 ft
D) 30 x 22 ft

What is the minimum slope generally recommended for an asphalt shingle roof?

A) 1/12
B) 2/12
C) 4/12
D) 6/12
Section 2: Business Management
What is the purpose of a 'Statement of Work' in a contract?

A) To list the materials needed
B) To define the scope of work
C) To specify the payment terms
D) To introduce the parties involved

What type of insurance is essential for a handyman business?

A) Health insurance
B) Auto insurance
C) Liability insurance
D) Property insurance
Section 3: State-specific Regulations
If you are operating in Florida, what value of work requires a handyman to have a license?

A) Over $500
B) Over $1,000
C) Over $5,000
D) Over $10,000
Section 4: Trade Skills
Which of the following is a type of wrench commonly used for plumbing repairs?

A) Open-end wrench
B) Pipe wrench
C) Torque wrench
D) Spanner wrench
---
Answers:
C) 24 x 24 ft
C) 4/12
B) To define the scope of work
C) Liability insurance
B) Over $1,000
B) Pipe wrench
---
Remember, each state may have different formats and focus areas for their exams, so be sure to check the specific guidelines and sample questions for your state's handyman license exam.