Animal Rescue Insurance – Cost and Types of Policies
Whether you are running a commercial or voluntary animal rescue operation, you should have proper Animal Rescue Insurance cover to protect you against the risks that can come along with this noble deed.
We would like to provide some simple guidance that could help you to decide on the suitable policies as well as the required levels of cover at the best available costs.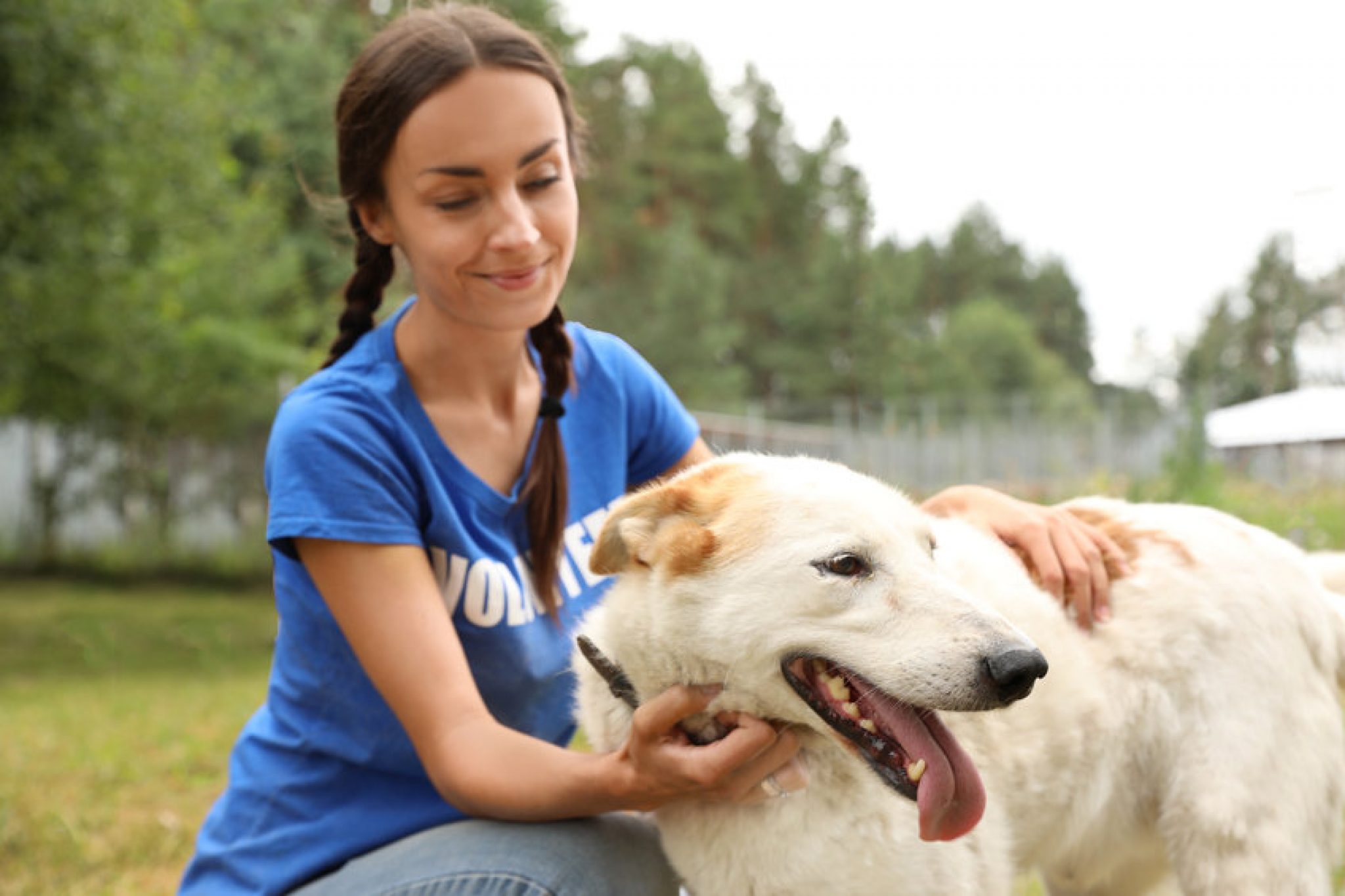 There is an old saying that "No good deed goes unpunished" and it is appropriate to keep this in mind.
Offering rescue services to other people's furry friends can carry with it some unforeseen risks and dangers.
Sometimes, outcomes don't match expectations even when you started out with the very best of intentions.
There are some other important factors to consider.
If you are operating an animal rescue service as a business, then you must take into account exactly the same possibilities that customers may find your services have fallen short of your promises or of their expectations.
This can be aggravated because the customers are bringing emotions into the equation and this can push them over the edge of the outcome and deprive them of their favorite pet despite your very best efforts.
Every business should take into account the unforeseen risks and take protection against them.
In the case of animal rescue operators, there have been many instances where an unexpected turn of events caught even the most properly run one by surprise and in the end it cost them far more than they could have imagined at the beginning.
While we are not in a position to offer specific advice to organizations that offer animal rescue services as a not-for-profit, a quick search on the internet shows that the spread of liability in the case of 501(c)(3) volunteer-based animal rescue organizations is not perfectly clear-cut.
Our advice is that rather than you take a risk that somewhere down the line can backfire, taking out proper liability insurance will give you complete protection for a relatively small and known cost.
What does "animal rescue" mean?
There are two main models that can describe what activities an animal rescue operation performs, although these are not exclusive – it's often the case that one animal rescue service will be doing a bit of both.
The two main actions are:
Responding to calls from owners to locate lost pets, or to rescue pets that have become isolated in some inaccessible place and can't be reached.
In this latter case, the people know where the animal is, but can't reach it themselves.
Typical examples are kittens that have climbed too far up a tree and now cannot find a way down, or dogs that have wandered into a drainage labyrinth and are now stuck behind a grate.
Operations that rescue animals that are in risk of being put down because no one claims ownership.
Generally, these are voluntary organizations [established as not-for-profit and that have obtained 501(c)(3) status] that are funded by donations or state/county budgets and they collect animals from kennels or shelters that have policies that give the animals a limited period of residence.
If they aren't farmed out before their time is up, they are euthanized.
The purpose of the animal rescue operator is to rescue homeless dogs and cats from overcrowded shelters working with volunteer advocates, foster carers, local vets, trainers and shelters, providing the animals with care and temporary homes until they can place them into permanent homes.
They may also provide resources for spaying or neutering, remedial behavior training and vet care. 
If you start out a new animal rescue operation, it's essential to define whether it is a voluntary not-for-profit organization, or a commercial business in which animals that are rescued could be on-sold for profit.
In the former case, it requires registration as an organization established exclusively for not-for-profit and getting 501(c)(3) status from the IRS.
Otherwise, if the operation can generate revenue either from on-selling rescued animals, or as payment for rescues, then it is a business like any other and you should have the structure required in your state.
What business insurance does an animal rescue operator need?
The real question is not "do you need insurance" but rather "can you afford not to have insurance?" Some other small businesses have taken the risk of operating without insurance and many of them suffered serious consequences.
As the saying goes – "it's better to be safe rather than sorry."
The main types of insurance that are required fall into three categories.
Liability insurance

Asset insurance

Workers Compensation
Liability insurance
Any operation that is dealing directly with members of the public must accept that there are dangers that some accident can happen to other people personally, or else something belonging to them can be damaged, while they are located in an area where your operation is active. 
In such a case, they can sue you for compensation for any associated losses or costs. 
General liability insurance (often referred to as trips-and-falls cover and sometimes as Public Liability insurance) protects you against claims that arise from injury to customers or visitors or damage to their property.
The term "property" can also refer to animals that belong to such people.
Examples of a claim for compensation under general liability would be if you were climbing a ladder to reach a pet stuck high in the tree, and the ladder toppled over and it fell onto a person who was standing off to one side watching.
Any resultant injuries could result in them suing for damages.
Another example would be if you needed to move a cage into a house to capture a dog, and when moving the cage through the entrance you accidentally knocked over a side table which had some precious glass containers.
The owner of the house could sue for recovery of the value of whatever had been broken.
General liability insurance protects you from the claims themselves and also from any follow-on and associated court costs and legal fees from the lawsuits. 
Errors & Omissions insurance (also known sometimes as Professional Liability insurance) covers you in case something essential in the operation of a rescue is left out (omission) or a mistake is made (error).
Should a person that has engaged your services for animal rescue allege that there was some negligence, or omissions or errors in how you conducted your task for them, you can face a lawsuit for the claimed results. 
An example of an allegation could be that a rescued animal became sick and died while being attended to in your shelter.
An owner could allege that your care was insufficient, or that you were negligible and didn't feed or protect the animal sufficiently.
In such a case, there could be a claim both for the value of the animal and for any consequential loss.
For example if it was a pedigree breeding animal, the loss could be for the value of the animal itself, plus expected revenue from future breedings. Claims can also be for emotional distress.
One benefit of both general liability and E&O insurance is that it will be the duty of the insurance company to defend the case.
Insurance companies have expert  lawyers that fight on their own as well as your behalf.
Instead of having to go out and to find your own defense, which could cost thousands of dollars for even a simple case, the whole issue of protection is taken off your shoulders once you have the proper liability insurance in place.
Asset insurance
In any instance where your business or organization owns or is responsible for fixed assets, like buildings and improvements, there is an important need to protect the investment with Commercial insurance.
These policies offer coverage against fire, storm damage and other natural disasters and also against deliberate sabotage or vandalism.
If the organization relies on cars, vans or trucks to transport people to and from rescue sites, or move rescued animals to shelters, then Commercial auto insurance is not just recommended but is legally required.
It is possible to simplify insurance negotiations by bundling several covers under the umbrella of a Business Owners Policy (BOP).
This gives general liability and commercial insurance protection and usually can save money because it's significantly cheaper than individual covers.
If your organization keeps computer-based records about the owners of animals that you have rescued, then it's advisable to carry cyber data insurance.
This policy covers you in case your database is penetrated or stolen and the vital information about your customers is used to access their financial records.
Workers Compensation Insurance
This insurance is legally required in most states for any business or organization that employs one or more workers.
The exact levels at which worker numbers trigger the requirement are different in each state.
Refer to the conditions at the official OSHA website. The term "employee" does not mean only full-time workers.
It includes part-timers, temporary, casual workers, and subcontractors.
How much insurance should you have, and what could it cost?
The level of activity in animal rescue will have the most influence on the levels of cover you require.
The premiums that you are charged will be quoted based on this, along with other factors like the number of years the rescue has been operating, its claims history, and how many people are involved.  
Below we are listing an estimate of average annual costs for the main types of insurance. They could change at any time.
| | | |
| --- | --- | --- |
| Insurance type | Limits | Estimated annual cost |
| General liability | $1 million per year, maximum $500,000 single claim | $400 – $650 |
| E&O | $50,000 full year, $5,000 single claim | $85 – $160 |
| Data cyber | $1 million | $150 – $200 |
| Commercial property | Calculated on insurable value (IV) | $.30 – $.45 per $100 IV |
| Vehicle | Based on replacement value | $1200 – $3000 |
FAQ
How do Animal Rescue organizations get the best insurance policies at the lowest possible cost?
Talk to local insurance brokers and agents to get quotes from different companies.
Don't just take the cheapest offer, but rather discuss them with the agents and brokers to see why their offers are different. There may be clauses in the cheap policy that make it unsuitable for you.
Searching on the web will give you broad information of the possible sources of insurance cover suitable for an animal shelter in your area.
Be sure to specify the maximum amount of any individual claim (usually stated as the 'single claim' limit) that you can expect in a "worst-case" scenario.
Using that, estimate the total of all claims in the period of cover (the term is 'aggregate claim'). 
The higher the coverage, the higher will be premiums.
You can reduce costs by negotiating an up-front deductible that you pay before the insurance company has to pay each claim.
Insurance companies don't want to be hassled by small "nuisance" claims and usually give healthy discounts if deductibles are footed by the policyholder.
How to find the right insurance company for Animal Rescue?
There is a lot of help and information that a specialized operation like animal rescue can get before you make your decisions.
Search on the internet will bring you experts in this field and will bring you the basic information that you need in order to make the right decisions. 
Insurance brokers represent more than a single insurance company, in comparison to agents that are only providing policies from one company.
Use the power of the Yellow Pages to find a listing of the brokers quickly.