How to Start a Flower Shop? 19 Steps
Are you passionate about flowers and considering starting your own flower shop? A flower shop can be a fun and rewarding business, but there are a few things you need to do to get started. In this article, we'll give you some tips on how to start a flower shop.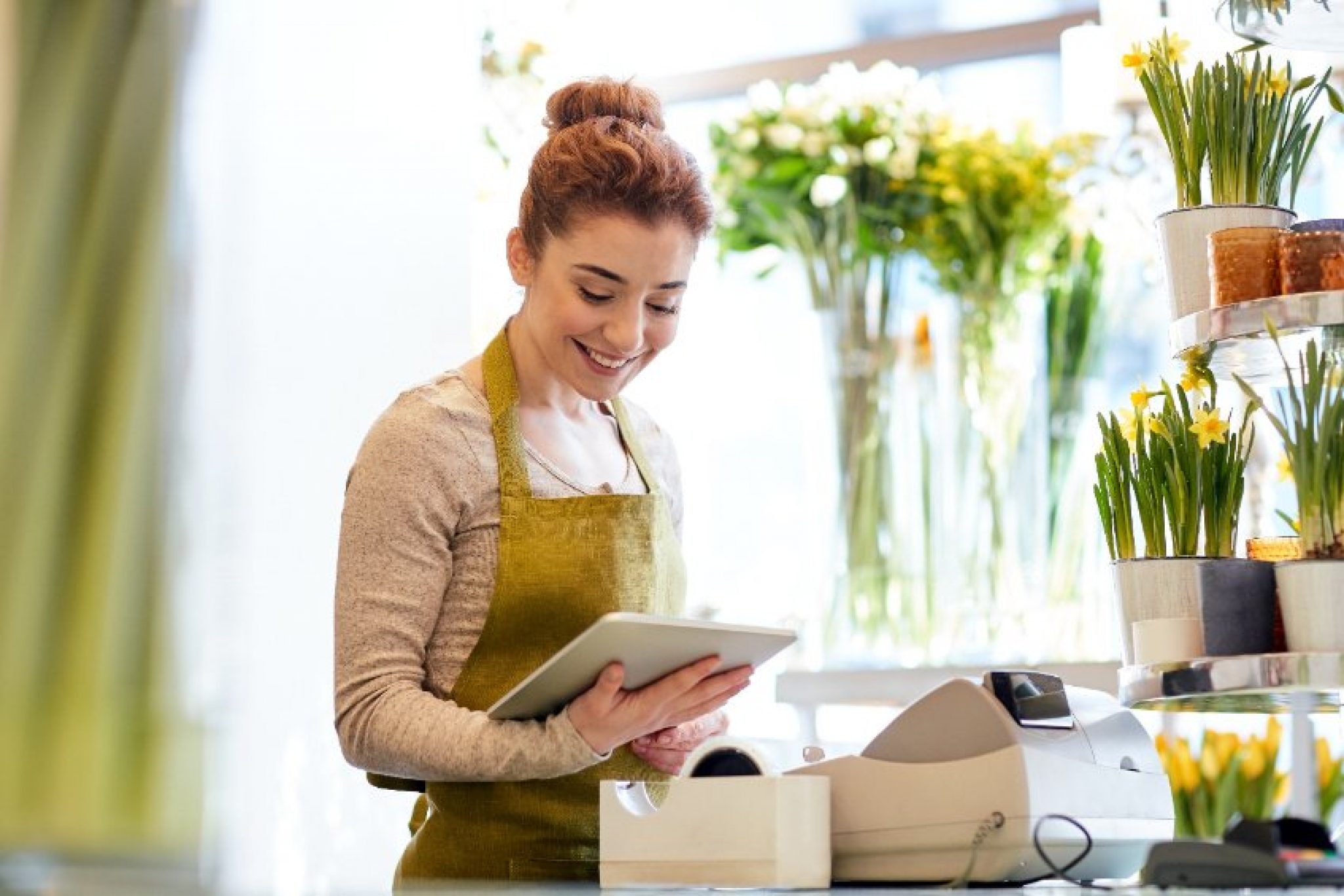 Tips to start a flower shop
1. Choose a niche – What are the 4 types of flower shops?
The first step to starting a flower shop is deciding what kind of flowers you want to sell. Do you want to specialize in roses, or sell a variety of flowers? Once you've decided on your niche, research the best way to grow and care for the type of flowers you've chosen.
There are four main types of flower shops: brick-and-mortar, online, mobile, and pop-up.
Brick-and-mortar flower shops – are the most traditional type of business. They typically have a physical location where customers can come in and purchase flowers.
Online flower shops – sell their products online through a website or other online platform. Customers can browse and purchase flowers from the comfort of their own homes.
Mobile flower shops – bring the product to the customer instead of the customer coming to the store. This can be done through a truck, van, or other vehicle.
Pop-up flower shops – are temporary businesses that are set up for a short period of time. They are often found in high-traffic areas, such as malls, festivals, and fairs.
2. Business Plan:
Create a detailed business plan for your flower shop. This should include your goals, marketing strategy, financial projections, and more. Be sure to update your business plan regularly as your business grows and changes.
Determine the small business requirements in your state.
In order to start a flower shop, you will need to obtain the necessary licenses and permits required by your state. Contact your local Small Business Administration office for more information on the requirements in your area.
3. Taxes:
You will need to obtain a business license and tax ID number from the IRS. You will also need to file for a sales tax permit if you plan on selling products in your flower shop. Be sure to research the tax laws in your state so that you are compliant with all regulations.
4. Insurance:
It is important to have liability insurance in case of accidents or damage at your flower shop. You may also want to consider other types of insurance such as workers' compensation, product liability, and property insurance, read more: business insurance for a flower shop.
5. Legal:
There are a few legal considerations to keep in mind when starting a flower shop. First, you will need to choose a business structure such as a sole proprietorship, partnership, or corporation. Second, you will need to obtain any necessary licenses and permits from your state and local government. Finally, you will need to register your business name with the Secretary of State.
6. Location:
Choose a good location for your flower shop. This includes considering things like foot traffic, parking, public transportation, and visibility. Be sure to visit potential locations in person before making a decision.
7. Suppliers:
Find reliable suppliers for the products you need to run your flower shop. This includes things like flowers, vases, ribbon, and packaging materials. Be sure to compare prices and quality so that you are getting the best value for your money.
8. Opening Day:
After all of your hard work, it's finally time to open your doors! Make sure everything is in place before customers start coming in. Have a grand opening event to attract attention to your new business.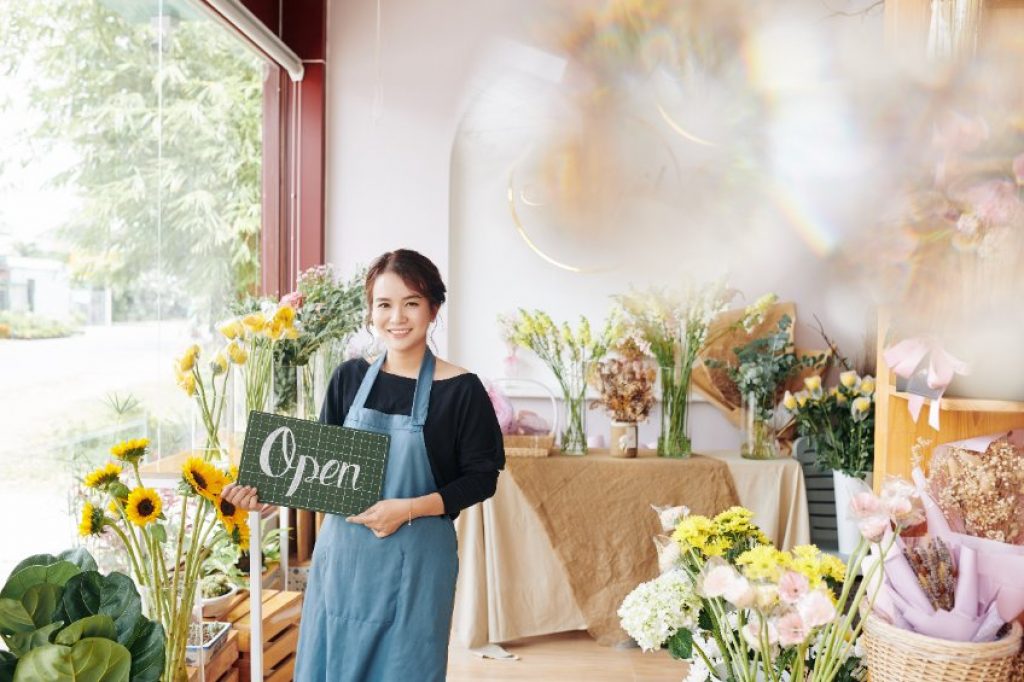 9. Daily Operations:
Once you're up and running, it's important to keep track of daily operations. This includes tasks such as taking inventory, ordering supplies, and processing customer orders. Be sure to stay organized so that your flower shop runs smoothly.
10. Marketing:
There are a number of ways to promote your flower shop. You can distribute flyers and business cards in the local area or take out ads in the newspaper or on the radio.
You can also create a social media presence for your business by setting up accounts on sites such as Facebook, Twitter, and Instagram.
11. Networking:
Get connected with other flower shop owners and professionals in the industry. Attend trade shows and events, join a professional organization, and make friends with people in your field.
12. Customer Service:
Providing excellent customer service is essential for any business, but especially for a flower shop. Make sure your employees are friendly and helpful, and always go above and beyond for your customers.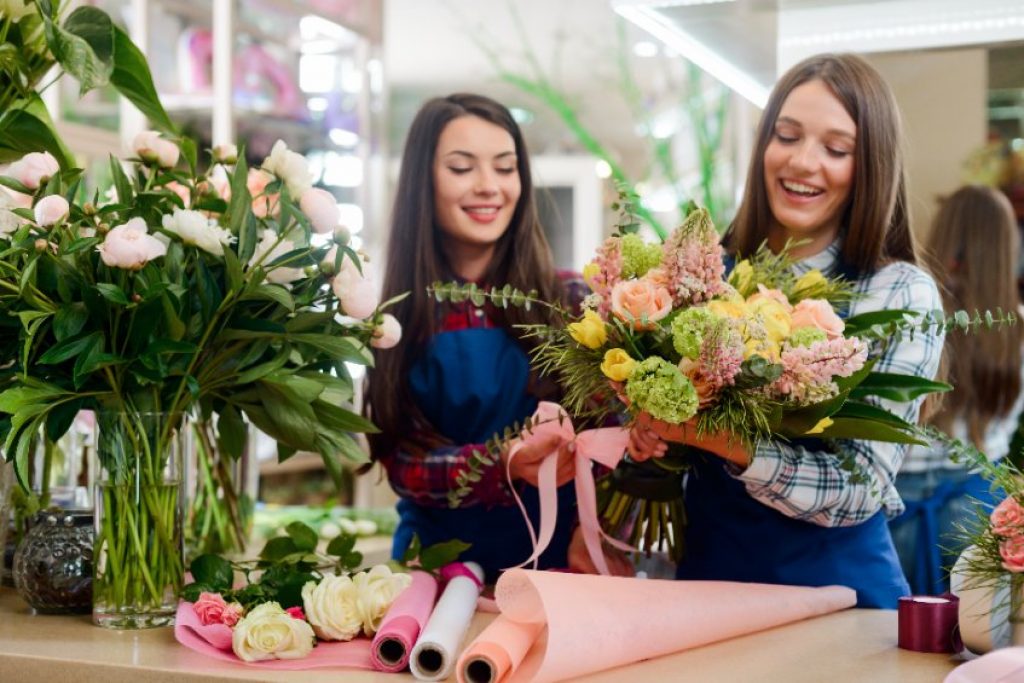 13. Sales:
Maximizing sales is key to any successful business, and a flower shop is no exception. Be sure to offer specials and discounts to attract customers, and upsell when possible.
14. Financial Management:
Keeping track of your finances is crucial for any business, but especially for a small business. Make sure you have a system in place to track income and expenses, and stay on top of your bookkeeping.
15. Employee Management:
If you have employees, it's important to manage them effectively. This includes tasks such as scheduling, training, and performance reviews. Be sure to communicate with your employees regularly so that they are always up-to-date on what's happening at the flower shop.
16. Time Management:
Managing your time effectively is essential for any business owner. Create a schedule and stick to it as much as possible. Delegate tasks when necessary, and learn to say "no" when needed.
17. Stress Management:
As a business owner, it's important to learn how to manage stress. This includes taking breaks, delegating tasks, and knowing when to ask for help. Be sure to take care of yourself so that you can be at your best for your flower shop.
18. Goal Setting:
It's important to set goals for your flower shop so that you can measure progress and success. Set both short-term and long-term goals, and create a plan to achieve them.
19. Continual Learning:
In order to be successful in the flower industry, it's important to continually learn new things. Stay up-to-date on trends, attend workshops and seminars, and read books and articles about the business.
Start selling flowers!
Now that you have everything set up, you are ready to start selling flowers to your customers. Be sure to provide excellent customer service and always go the extra mile to make sure your customers are happy with their purchases.
FAQ
How profitable is a flower shop?
A flower shop can be a very profitable business, but there are several factors that will affect your profitability. These include the cost of goods, overhead expenses, and competition in your area.
To maximize profits, it's important to keep your costs low. This includes things like negotiating with suppliers, using economy-sized packaging, and offering discounts and specials.
It's also important to have a good marketing strategy in place. This includes things like advertising, social media, and word-of-mouth marketing.
In addition, the location of your flower shop will also impact your profitability. Choose a location with high foot traffic and good visibility. Be sure to offer convenient parking and public transportation options.
How much are the costs to start a flower shop?
The costs to start a flower shop will vary depending on the type of business you want to create. A brick-and-mortar flower shop will have higher costs than an online or mobile business. The main expenses you'll need to consider are rent, utilities, inventory, and marketing.
In total, the costs to start a flower shop can range from a few thousand dollars to tens of thousands of dollars. It's important to do your research and create a realistic budget before getting started.
How much does it cost to buy a flower shop?
The cost of buying a flower shop will depend on the size and location of the business, as well as the current owner's asking price. A small flower shop in a rural area may sell for less than $50,000, while a large flower shop in a major city could sell for upwards of $1 million.
When considering the purchase price, it's important to also factor in the costs of renovations, inventory, and marketing. These costs can add up quickly, so be sure to factor them into your budget.